Why Godiva is closing its U.S. retail stores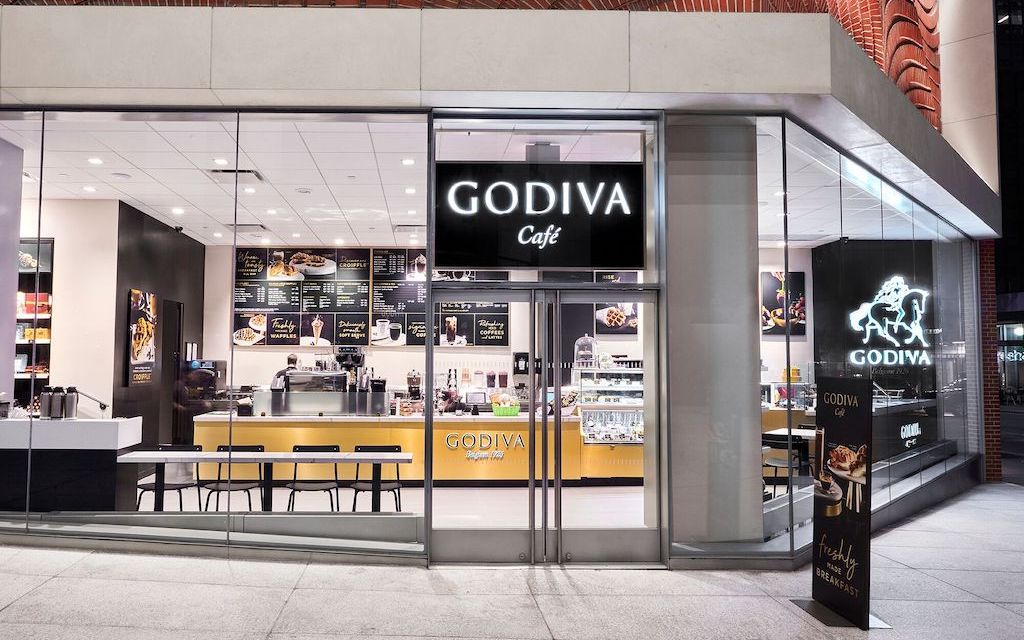 Even chocolate wasn't immune to the pandemic.
This week, chocolatier Godiva announced it will close all 128 North American of its Godiva stores and cafe locations in the coming months. After years of growing its physical presence in the U.S., one of its largest markets, Godiva is doing away with its retail operations to focus on wholesale and digital sales. The company cited a decline in foot traffic and "the pandemic and its acceleration of changes in consumers' shopping behavior" for the decision, with close set to close in March. 
"Our brick and mortar locations in North America have had a clear purpose since we first opened our doors in this market — to provide an in-person experience for consumers to enjoy the world's most exquisite chocolates," newly-appointed CEO Nurtac Afridi said in the announcement. 
The Belgian brand first arrived in the U.S. with the opening of a shop in Philadelphia in 1966, and later made New York City its headquarters. Over the years, the company rapidly opened standalone store locations in major city centers and inside large malls. Godiva then introduced a new cafe concept in 2019, with the first opening in New York City and others following soon after. The company had plans to open up to 400 across the U.S., though that was halted when the pandemic hit.
Despite the recent focus on U.S. cafe expansion, the majority of Godiva's growth has come from Asian markets, especially China and Japan where it's been opening dozens of stores per year. This growing international interest in Godiva's premium brand helped it exceed annual sales of $5 billion in 2016 — it told Bloomberg at the time that it planned to go public by 2020.
While the decision was prompted by the long-running coronavirus closures, Godiva is one of many retailers that attempted to weather the storm, said Chris Walton, a former vp at Target and co-CEO of retail co-working space Third Haus. Since the holiday season wrapped up, mall-based retailers like American Eagle and Macy's announced additional location closures. Other specialty retailers, like Paper Source, pivoted to wholesale and digital sales to survive.
That's been especially true for hospitality-focused concept stores. While the soon-to-be-closed stores sold Godiva's packaged sweets, the cafes feature fast-casual dining with menu items like made-to-order desserts and specialty coffee drinks. "Unfortunately, dining experiences have become one of the riskiest models during the pandemic," Walton said. 
Godiva now has an opportunity to grow its other channels, including the existing e-commerce presence. The brand's packaged chocolates are also sold at Macy's, Barnes & Noble, Target and Walmart, among other large retailers. According to an interview last August with former CEO Annie Young-Scrivner, the pandemic helped fuel Godiva's global digital sales by triple digits. Meanwhile, the company has also been working to build its wholesale presence on supermarket and drugstore shelves; that portion of the business saw a 19% year-over-year increase globally, CMO John Galloway told Forbes.
The e-commerce boom for at-home items — including fitness gear and groceries — proves consumers are buying into retail therapy, said Joe McCarthy, director of performance marketing at Klaviyo. "For some people, a pick-me up chocolate could be deemed a necessity, especially during this difficult time," McCarthy said. However, there are other ways for consumers to get their hands on these "new kinds of essentials," he said.  
That remains the biggest hurdle for the chocolate company if it wants to revive its U.S. business. "Godiva's existing customers are their most valuable customers and they have millions of them," McCarthy said. Moving forward, the brand will need to leverage this audience, along with new customers, to figure out its new channel mix. "Fortunately, right now the sky's the limit when it comes to building digital personalization," he said.  
[Image via Godiva]