Q&A
// September 18, 2020 ■ 3 min read
Why haircare brand Camille Rose finally decided to sell on Amazon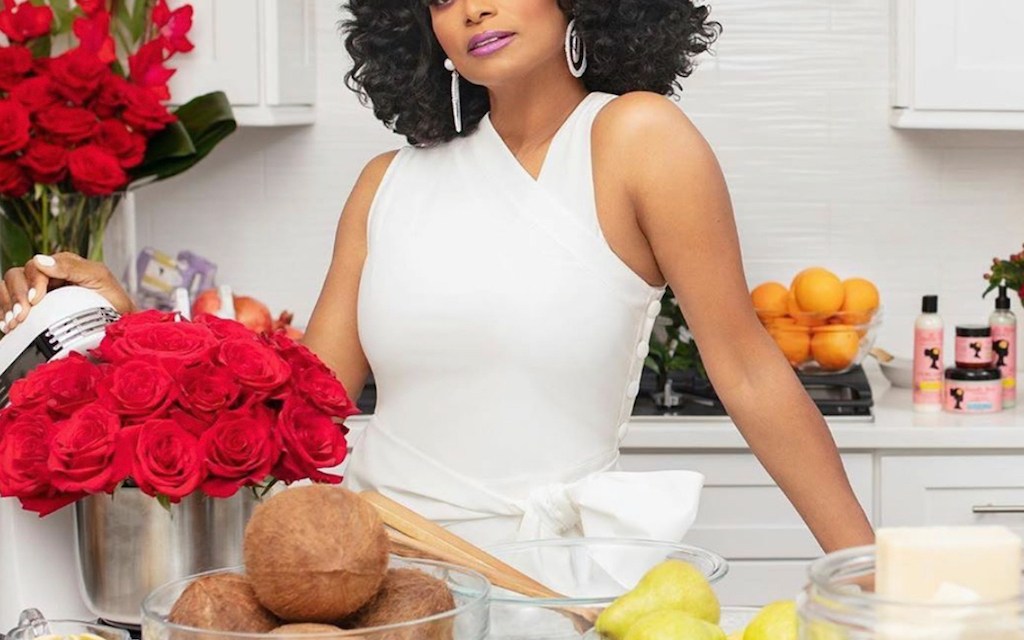 Founded back in 2012, Camille Rose has overcome both brick and mortar and e-commerce expansion hurdles this past year. The company, which specializes in natural hair and beauty products, has most recently been picked up by Whole Foods, in addition to CVS and Target. 
Since the coronavirus first hit the U.S. in March, the brand has experienced a 40% increase in skincare sales online, likely due to new at-home routines many customers have built. Meanwhile, Camille Rose's retail partner sales experienced a similar surge. 
Prior to the pandemic, the brand didn't have its own robust e-commerce presence, as it largely relied on national chains for sales. However, starting in April the company quickly moved to launch its Amazon storefront to offset potential brick and mortar losses. And the e-commerce giant is quickly proving to becoming the brand's next big channel.
Founder Janell Stephens, who started the brand out of her Louisiana kitchen as a hobby, spoke to Modern Retail about why she finally decided to add Amazon and a DTC platform into the mix.
At-home hair and skincare treatments have naturally been quite popular this year. How did you plan and execute strategy for the demand?
Initially we were nervous because we didn't know which retailers would be shut down during the lockdown. For example, one of our partners, Sally Beauty, closed their doors and moved to doing just online fulfillment. We then noticed that customers were buying through Walmart, Target and CVS. That's when we decided to quickly launch our own DTC site, and create an official Camille Rose Amazon store.
With many customers doing their hair at home, we're gaining word of mouth more than before. This was especially true for natural hair, because many users increasingly went natural instead of going for relaxers while quarantining. And with so many turning to self care regimen, our facial line has also taken off.
What finally triggered the addition of e-commerce channels for you?
I initially stayed away from Amazon. Over the years I've struggled with getting people to stop selling it secondhand on the site, which hinders the quality and customer experience. At some point, we even had lawyers involved. I happened to meet an Amazon rep right before the pandemic, and so we naturally got serious about building it out once everything hit.
How are Amazon sales doing in comparison to the other channels?
Products are moving so fast on there, which has actually surprised me. I figured it would drive traffic to our own site, but those customers still prefer buying them on there. We've had a 60% increase in Amazon sales since launching the store in the spring. It's sold out so consistently that shipping it from our own warehouse has gotten to be too much, and so we recently switched to Fulfillment By Amazon.
Did you change marketing to fit these launches?
Our marketing strategy was thrown out the window early on. We were going to do popups in 2020, and even had deposits down on spaces. The idea was to take our "culinary beauty kitchen" on the road. But when we realized even fall in-person events weren't happening, we revved up social media as a way to support customers. This meant everything from having my physician husband discuss coronavirus concerns, to having our stylists give Camille Rose tips and tutorials.
The timing also coincided with many consumers rallying behind African American-owned companies, which has led to brand collaborations for us. One of them was a Benefit Cosmetics partnership, which highlighted us through a "pass the mic" initiative on their social feeds. We've also worked with Target on an in-store campaign showcasing their Black-founded brands.
Looking into 2021, the question is: do we continue with doing what we're doing or try to find a hybrid solution?