Why Harry's doesn't sell on Amazon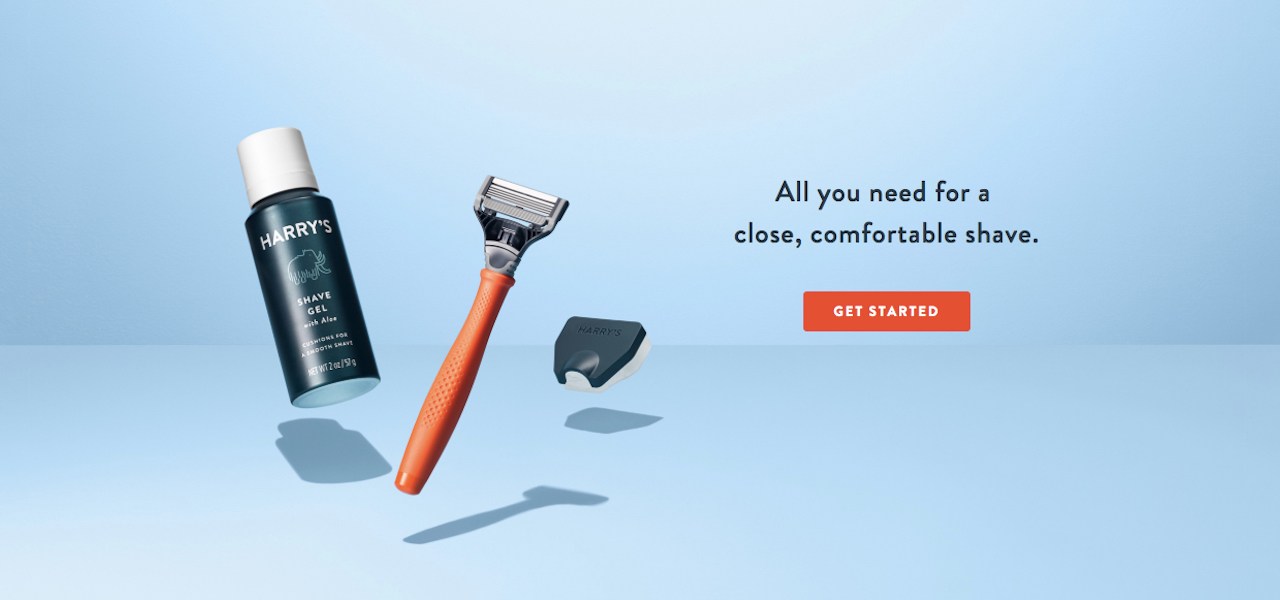 Harry's doesn't sell on Amazon — and it doesn't appear to have plans to start anytime soon.
"We think Amazon is a great place for lots of customers who want to buy stuff," Harry's co-founder and co-CEO Jeff Raider said at Vox Media's CodeCommerce conference in Manhattan. Still, he maintained that the platform is neither a right fit for his products nor his brand's growth roadmap. His reason was simple, but highlighted a growing tension many DTC brands feel: Why put your product on a third-party platform when you're already online?
For digitally native brands, Amazon continually provides a philosophical conundrum. It's become one of the most prominent ways consumers buy their products online, but the very presence of the platform threatens other e-commerce upstarts. Indeed, many DTC brands — including Away and Andie Swimwear — have long avoided Amazon. Their reasons vary — from maintaining brand cachet, Amazon's refusal to share customer data or simply because Amazon doesn't mesh with the product. This week, Raider explained the rationale behind avoiding the e-commerce giant.
Harry's is not a small player. The six-year-old mens' grooming product company recently announced it was being acquired by Schick-owner Edgewell for $1.37 billion. Already, Harry's had inked retail partnerships with the likes of Walmart and Target. And with this new parent company, not only will Raider oversee all of Edgewell's US brands — including Schick, Bulldog Skincare and Wet Ones — but, said the co-CEO, it will give him and Harry's the runway to scale new products and brands faster than ever before.
The acquisition, said Raider, "leapfrogged us forward in a material way."
According to Raider, Harry's has always conceptualized scale and partnerships through a convenience lens. "How we always thought of our utility equation," he said, is "how many people can we reach?" The brand started selling razors online first, inked a few partnerships with select stores like J.Crew and Barney's, and then built up relationships with larger retailers — all while maintaining its owned and operated online presence.
For a bit, Harry's had its own brick and mortar experience: its "barbershop." Raider described the entire physical experiment as "marketing for us." It was a space for people to stop in and learn about Harry's products — similar to spaces and showrooms brands Warby Parker (which Raider also co-founded) and Everlane provide. While Raider maintained that the barbershop was popular and an overall success, the company ultimately didn't see the longterm utility in it. For companies with more expensive and specialized products, they "want to go to a highly in-depth environment." Conversely, people just want to buy razors and body washes quickly and efficiently.
So, Harry's shut down the barbershop and continued seeking out retail partnerships that simply found the shoppers where they were — namely, big box stores where they would expect to find razorblades.
Which is why Amazon has never fit into Harry's equation, explained Raider. The brand has always thought about customer needs, he said. It wants to "make sure people could the products in the stores where they were physically shopping." But with online, Harry's was already easily available on its own website — the company didn't need to eat into margins or risk counterfeit. When it comes to online shopers, the brand, he said, already offers "a great experience for them on our own website."
The ever-diplomatic Harry's executive added that the company will continue considering putting its products on Amazon. The question has and always remains, he said, "where are we truly missing customers?"
For now, it's not Amazon.