Why Instacart is focusing on acquiring smaller grocery partners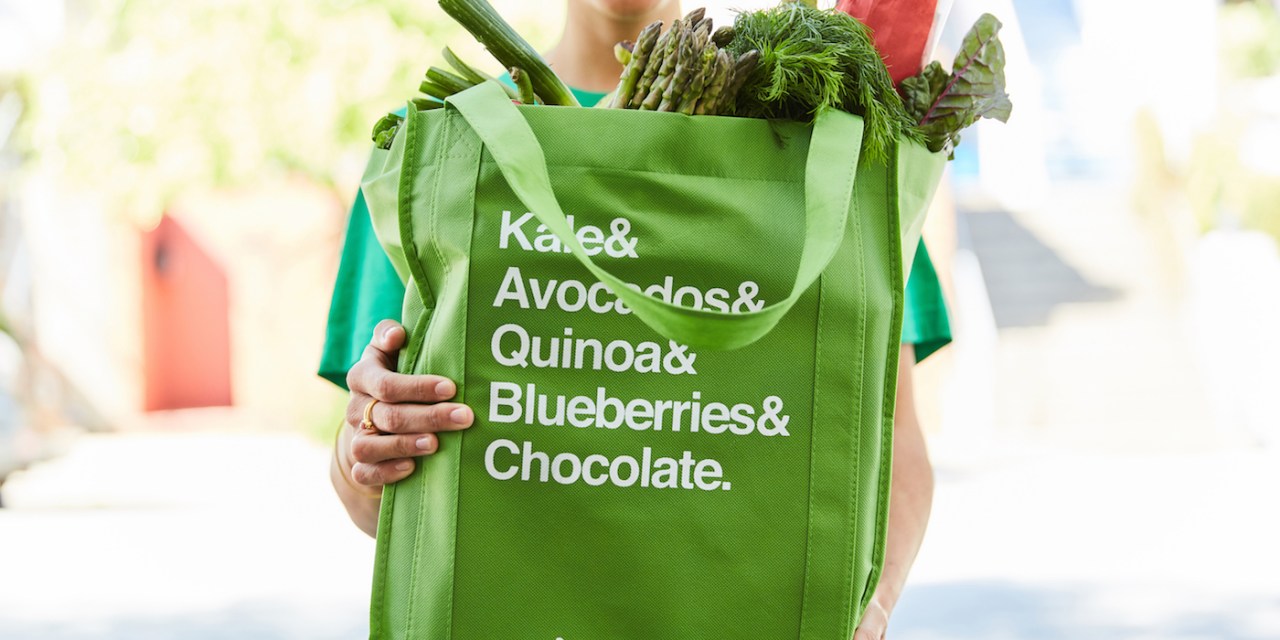 Image via Instacart
Grocery delivery is turning its focus toward the smaller players.
Instacart is the latest platform to focus on a growing area of grocery e-commerce — small, independent grocers. It announced a partnerships with C&S Wholesale Grocers — a grocery supply company that represents more than 3,000 independent stores. The means that participating C&S stores will be able to be available for Instacart's same-day delivery service.
The move represents a growing realization that delivery platforms should focus more on the smaller to medium-sized grocers that likely don't have the bandwidth to build out their own digital platform. This isn't the first time Instacart has made such a move; the delivery app inked a similar partnership with Supervalu in 2018.
Back then, digital grocery was still in its nascency and most smaller grocery stores gave little mind to building out such a program. Now, things are different. Since March, online grocery has accelerated at a historical rate. Last year, it grew at an estimated 3%; over the course of a few minutes grocery e-commerce penetration went up in the double digits. Which is to say: Instacart's latest announcement with C&S shows the company trying to grow by pitching independent grocers who aren't able to build their own digital fulfillment programs. While it's a smart strategy, Instacart isn't the only one trying to make these moves.
Leading the digital grocery pack are large players like Walmart and Amazon. Both have built their own platforms — relying on both existing supermarkets and warehouses to fulfill digital orders. Meanwhile, other slightly smaller players like Kroger have also been building out their digital fulfillment capabilities.
Meanwhile, platforms like Instacart have tried to prove their worth as a service provider for companies that don't want to spend the money on building out their own fulfillment network. This became an especially pertinent problem as cities closed down and more people tried to buy their groceries online. For the last few months, this has worked; According to The Information, Instacart saw sales grow 450% during the first two weeks of April, selling around $700 million in groceries during that period. Much of those sales were likely through Instacart's bigger grocery partners, like Costco and Albertsons.
Meanwhile, other platforms also witnessed dramatic lifts. Mercato, an online grocery platform for small grocers and specialty food stores, said it saw a 5,000% increase in orders during the month of April. In the first week of that month it said it was onboarding more than 50 new stores a week. "A lot of folks have been shopping for those everyday essentials, they are finding them at their local independents, and then discovering all of the other uniqueness they have to offer," Gauri Munuswamy, vice president of sales and customer retention at Mercato, told Modern Retail a month a half ago.
Thus, Instacart and Mercato are going after a similar pie — both see growth potential away from its larger partners and more from the smaller ones. "It's a pretty logical step to after retailers that independently wouldn't have the capital," said Bryan Gildenberg, svp of commerce at Omnicom Retail Group.
The big issue Instacart faces down the line is attrition from its bigger partners. "The larger brick and mortar retailers are increasingly trying to own this experience," said Gildenberg.
For now, there's a war between these platforms to sign up as many of the smaller guys as possible. The question remains whether the scale is enough to keep the platforms afloat or if the independent grocers will be able to figure out sustainable economics to facilitate online grocery.
That will remain up in the air for now; the platforms are increasingly realizing that smaller independents may be the only way for real growth. Instacart, Gildenberg said, is "quite smartly reading the tea leaves."