Why maternity brand Hatch decided to collaborate with J.Crew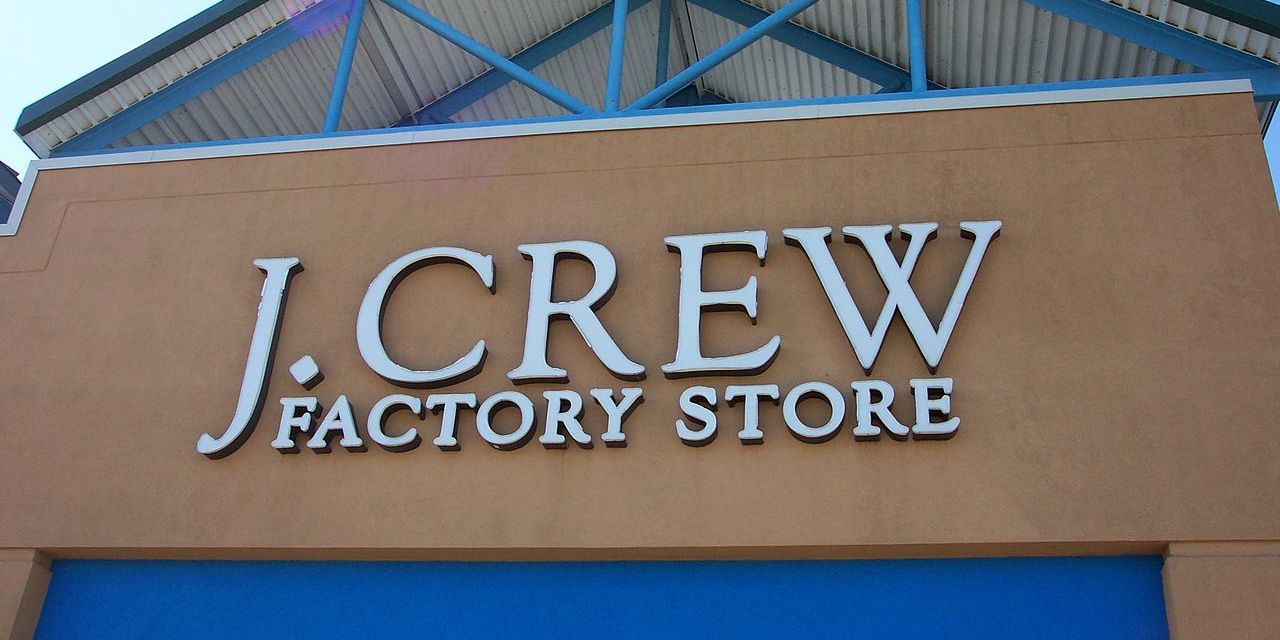 Large retailers are frequently looking for smaller players to collaborate with. For some, it may simply be a way to offload research and design. But according to J.Crew, there are a few more elements to consider too.
This past August, the legacy apparel brand announced a partnership with the startup maternity company Hatch. The collaboration focused on work attire for pregnant women. It was J.Crew's first foray into maternity clothing, which is one of the primary reasons it decided to do it.
But something else led the retailer to pull the trigger. "Honestly, it's more newsworthy when we do it with someone else," said J.Crew's chief merchandising officer Lisa Greenwald at the IAB Brand Summit this week. "It creates a ton more buzz."
Greenwald was discussing the nuts and bolts of the collaboration alongside Hatch founder and CEO Ariane Goldman. For both parties, there was a difficult calculus made about what they would need in order for the deal to work. According to the Hatch chief executive, one of the primary goals was simply getting the product in front of more people's eyes. And for J.Crew, there was the element of finding smaller brands that would help it look more relevant. Put together, this example illustrates the thought process behind an increasingly common strategy brands big and small are employing.
J.Crew isn't the only large retailer seeking out smaller partnerships. Target, for instance, has been known to partner with select DTC brands — including Quip and Harry's — as well as work with designer names like Isaac Mizrahi and Missoni. Other apparel names like Banana Republic have sought out collaborations with smaller players too. Even digitally native brands have been partnering up with each other, in an attempt to acquire customers more cheaply than other digital channels.
Now is certainly an important time for J.Crew. The retail is in the midst of trying to redefine itself; collaborations with brands like Hatch could help resurrect its cultural cachet. Earlier this year, rumors began swirling that Madewell may part ways with J.Crew, its parent company. It seemed illustrative of the increasingly hard times for J.Crew. Where Madewell has seen growing sales and recognition, J.Crew has had difficulty staying relevant. In that regard, Greenwald said, the partnership has been a success. "It got tons of impressions," she said of the launch, "more than if we had just done it ourselves."
For Goldman, the decision to collaborate required a little more nuance. While this move certainly put her product in front of more eyeballs, she wanted to make sure the terms were to her liking and helped grow the overall business. It's all about "getting the brand out there in the right hands," she said.
Thus, it was important that the terms were fair. "The most friction has been from a PR front," Goldman said. There was a great deal of negotiation over which brand would get the back-link during the initial press blitz. "You can imagine, I want that link more than anything," she said, yet "Lisa wants that link to drive back to J.Crew. There was a real push and pull there." They ultimately did come to an agreement — "we got some, they got some," said Greenwald of the link dispersal — but it took some time and discussion.
For Hatch, agreeing to do such a partnership requires a leap of faith. While it could lead to customer acquisition, there are other worrisome elements to take into account. Partnering brands, said Goldman, "are going to test and learn from you." While working out the collaboration with J.Crew, she needed to ensure her brand was protected. "There was also the back and forth of, 'How do we protect that?'" she said. They were able to get the proper IP protections in writing, but it was top-of-mind for the small maternity apparel company.
Ultimately, the collaboration was made and both were happy with the results. J.Crew was able to easily add maternity wear to its lineup, as well as learn which outfits resonated best with its customers. Hatch was given another channel to grow its brand.
But the negotiations between the two highlighted the tension brands face everyday when trying to expand. Goldman had some cautionary words for those considering partnerships; "When Amazon calls," she said, it's best to understand exactly what the behemoth is trying to do. "They are going to make their own, so be careful," she said.