Why Ocean Spray's cooperative business model is getting a second look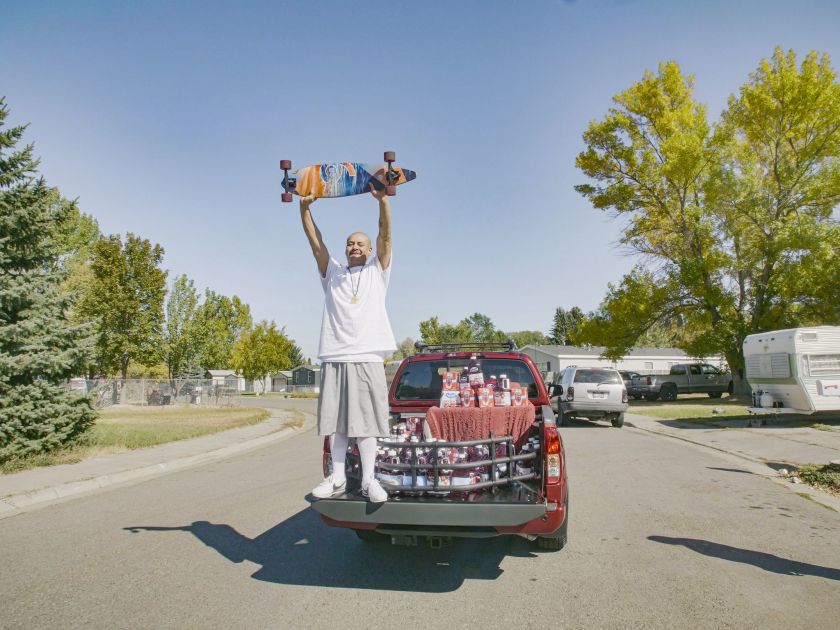 Ocean Spray is certainly having a moment — and so is its business model.
A recent TikTok video catapulted Ocean Spray, a 90-year-old cranberry company, to viral fame. But lost in the organic marketing moment is another fact: Ocean Spray is one of America's oldest — and largest — retail coops. Since its founding, a network of 700 farmers have owned and run the company.
With many businesses in turmoil as a result of the coronavirus, more people are looking toward alternative, less capitalistic business structures. A number of businesses are turning to the cooperative model to stay afloat, while a group of incubators want to shepherd forward bigger coops that they believe can form the backbone of a more sustainable economy.
Coops on the scale of Ocean Spray are still rare. Many of the largest — like Ace Hardware, Cabot Creamery and Blue Diamond Almonds — formed in the first decades of the 20th century. But Melissa Hoover, the director of the worker cooperative advocacy group Democracy at Work Institute, said that another coop boom has simmered in recent years.
One major reason for the renewed interest in coops is generational change. Baby boomers own nearly half of small businesses, but 80% don't have a plan for who will succeed them. As a result, Hoover said, most end up closing their doors once the owner retires. "Covid has brought all of that into really sharp focus," Hoover said. "You see main streets everywhere shut down." Especially when they have older owners, "if those businesses go out of business today, they don't come back."
For those struggling small businesses, her organization has pushed another option: Sell to your workers. Thanks to Hoover, cities are starting to listen. Last year, Miami, San Francisco and Berkeley set up programs to financially support business owners that want to transition to a coop model as they head toward retirement. And this year, a coalition of nonprofits, in partnership with the city council, rolled out an emergency help line for New York City businesses on the brink of closure. In exchange for letting workers buy into the company, the city will offer an infusion of extra cash.
Another new player is the Main Street Phoenix Project, an organization that buys restaurants reeling from the coronavirus pandemic and transfers ownership to workers. The Main Street Phoenix Project plans to buy 25 restaurants over the next two years.
Hoover's focus — like the Main Street Phoenix Project's — is on businesses much smaller than the Ocean Sprays of the world. But to work, coops don't have to be small. Start.coop, an investment and mentorship accelerator founded last year, is focusing on finding the next big, scalable coop.
In its first year, Start.coop funded an agtech company called Forty Acre Co-op that sells hemp seeds, a tempeh producer called Tootie's Tempeh and a patient-centered medical research company named Savvy Cooperative.
Greg Brodsky, a cofounder of Start.coop, said he took inspiration from a flurry of large-scale coops that have hit the scene in recent years. One is Stocksy, a Canada-based stock photo platform owned and run by over 900 member photographers. Brodsky himself helped to develop The Bike Cooperative, a group of more than 250 bike retailers that buy together in bulk and share other operating costs.
Companies of this size are still rare, and that's because of the economic realities of the 21st century. Coops like Ocean Spray opened their doors when the US economy didn't have the same level of consolidation as today. "It's not just the wide open terrain that there was when Ocean Spray formed," said Greg Brodsky, a cofounder of Start.coop.
Another complication for startups is that venture capital just isn't set up to promote sustainable cooperative businesses. Most VCs invest with the expectation of an exit plan. In order to get a return on investment, they hope that companies will either sell to a larger corporation or file to go public.
Meanwhile, retail startups have become more dependent on raising venture capital, with DTC startups like Away and Warby Parker leading the way. But that growth-at-all-costs model looks increasingly unsustainable, and many are facing a reckoning. "The companies we're creating are the exact opposite of that," said Brodsky. "We're creating companies that are predicated on longterm ownership."
It's in fact these types of condition that led to Ocean Spray's model in the first place. In the years before Ocean Spray launched, cranberry farmers were in crisis. Surpluses had sent the price of cranberries spiraling. So in 1930, at the outset of the Great Depression, a group of three growers joined forces to help stabilize the prices. Together, the growers sought new ways to sell surplus or unusable cranberries. 
Start.coop is still small, but it seems to be entering the business at the right moment. This year, its co-director Jessica Mason said, "we are see increasing interest." The pandemic, plus an economy that continues to consolidate around just a few corporations, is forcing people to ask: What if workers owned that struggling bookstore down the street? Or what if users were in charge of Amazon or Facebook?
"We've been in conversations with folks in which there's clearly talk about the fact that it's time to redesign our economy — it's time to figure out what's the new economy and how do we build back," she said.