Why one Wisconsin shopping center is launching a digital marketplace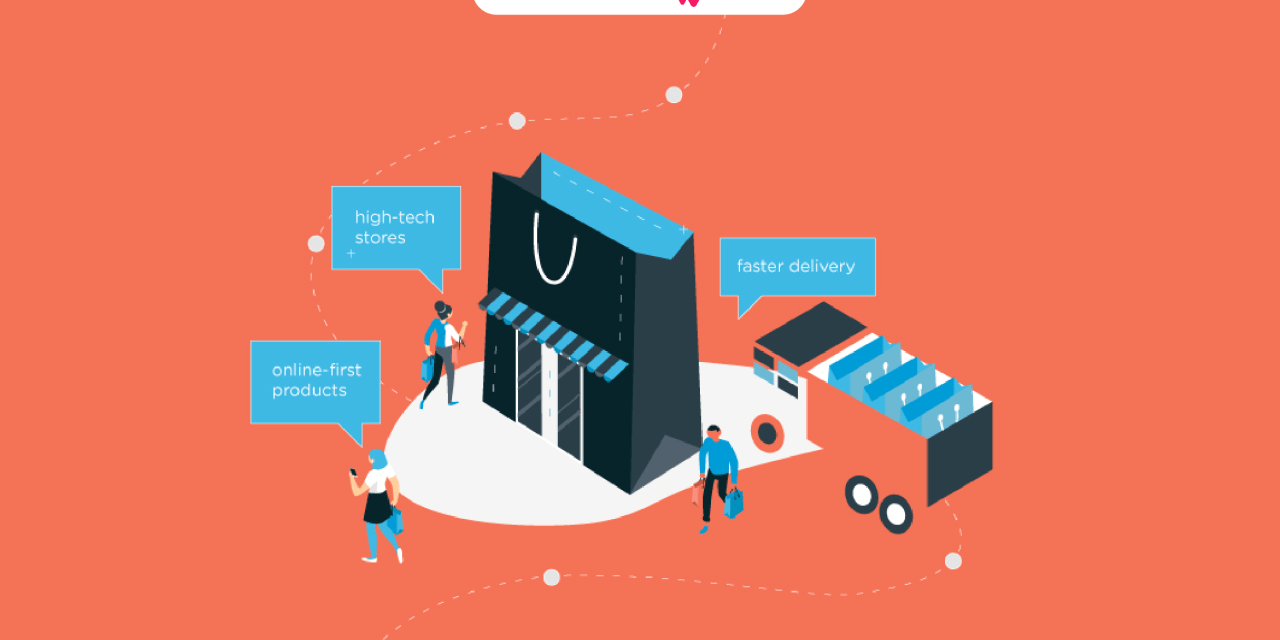 Wisconsin shopping center The Corners of Brookfield is going digital: the retailer is launching a marketplace.
In partnership with retail cloud software company Placewise, The Corners of Brookfield is creating a website, with the goal of making it a place where shoppers can browse products, place a buy online pickup in-store (BOPIS) order or make a return from every retailer at the mall. This upcoming November, the retailer is doing a trial run of the marketplace, by creating a gift guide featuring holiday products from a select set of its retailers. By the end of 2022, however, the shopping center hopes to launch a full-fledged marketplace with 100% participation across all its tenants — which include Tempur-Pedic, Lululemon and L.L. Bean — and products.
In 2019, only 6.9% of the top 500 U.S. retailers had BOPIS services, according to a report by Digital Commerce 360. By the end of last year, however, 43.7% of those same retailers had BOPIS, as demand for the service swelled amongst customers who wanted to spend as little time in stores as possible.
"These changes… are likely here for the long haul," said Stephanie​ Cegielski, vp of research and pr at the International Council of Shopping Centers (ICSC).
Thus far, however, omnichannel efforts are largely owned by brands and retailers themselves, not malls. Consumers will purchase products on a single brand site, pick up their products in that brand's store, and only share their purchasing data with that one brand.
Chelsea Roessler, the director of marketing and experience at The Corners of Brookfield, wanted to find a way to integrate those experiences. At first, she went less technical. "We were trying to get clever during the pandemic as a shopping center and thought 'oh, we'll do our own bundling of products!' and the person can just buy it right from the center," said Roessler. "We didn't have the technology to meet [demand at scale], but we knew the customer liked it and we knew that the tenant liked it."
Roessler reached out to Placewise, who had earlier designed the center's website. The company informed her about a pilot it was doing with Kuben Hønefoss, a Norwegian shopping center, to centralize online-offline purchases across the center rather than store-by-store at scale.
Placewise Americas president John Dee said consumers are looking for a similar experience shopping online and offline as well as getting product in the easiest way possible. A digital marketplace that mirrors consumers' in-person shopping options, explained Dee, does that.
Two weeks ago, the software went live in-house, and the team is testing the platform for kinks and looking for ways to better optimize it. Roessler plans to take the site public this November.
"We're looking at holiday 2021 to kick it off [and] we're going to have really cool curated gift guides so that each tenant can have that buy-in to say, "Oh, I want to be in the gift guide… [with] this product," said Roessler. "So then that gives us two months as the center to – I hate the phrase – but to get our sea legs and just work through this." The number of tenants participating in the holiday trial has not yet been finalized, said Roessler.
By the end of 2022, Roessler hopes to get 100% of her center's 31 retail tenants on board with the platform. "We've had meetings with all the tenants at the center [and while] they all love the idea, it's very forward-thinking and they're like 'it's a lot to think about,'" said Roessler. "It all comes back to relationships with the tenants [and] it could take six meetings with one tenant [to get them on board]."
Further out, Roessler and Dee are also hoping to integrate restaurant tenants, as well as services from movie theater ticket booking to nail salon appointments. However, Roessler clarified saying "that's a longer-term journey."
While The Corners of Brookfield is a singular shopping center rather than a chain, Roeseller said there has been broader interest from her parent company, IM Properties, to try out similar services at other properties, though nothing is official at the moment. Roeseller expects her other shopping center peers might also do the same.
"Shopping centers have kind of gotten away for a long time, not getting in the weeds, but you can't do that anymore," said Roessler. "We own the tenant more and we owe the consumer more… it's very much the wave of the future [for shopping centers more broadly]."