Why online grocery growth remains a retail mystery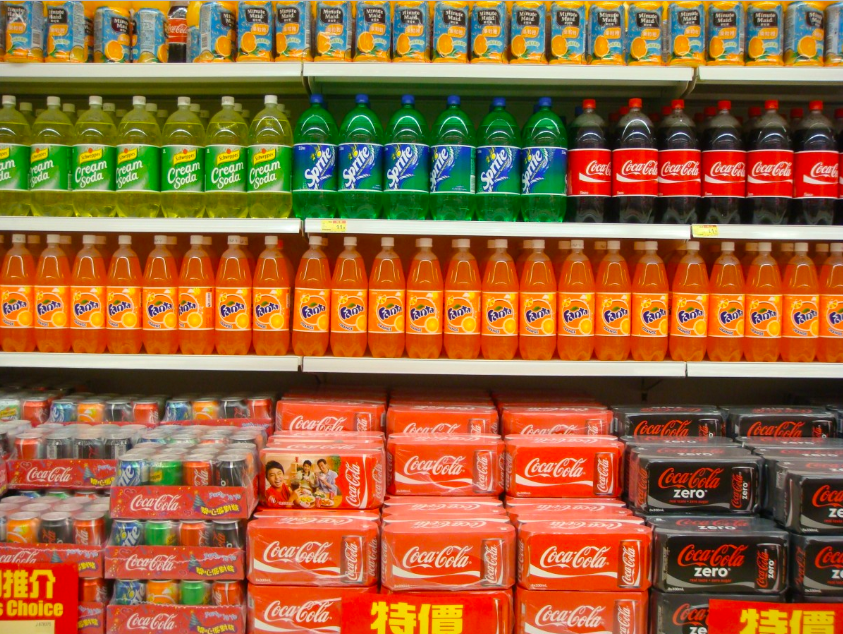 Currently, only 3% of grocery shopping revenue happens online. Many analysts think that's about to change.
The Food Marketing Institute, for example, conducted a study with the help of Nielsen and said that by 2025 nearly 20% of grocery retail will happen online. An eMarketer report from earlier this year says that food and beverage e-commerce will grow by over 18% this year and nearly 19% next year. Edge by Ascential, meanwhile, saw total online grocery sales seeing a compound annual growth rate of 13% through 2024, hitting $162 billion.
The numbers are big, but as is the case with most forecasts, widely different.
What's leading most of these analyses is the growth of the large retailers: namely, Walmart, Target and Amazon — and the ways they grow their online grocery businesses. Walmart is especially important here. Of Walmart's $83.19 billion Q3 2019 U.S. revenue, 56% of the that came from grocery — making it the largest grocer in the country. It's so big, in fact, that one report from the Institute for Local Self-Reliance estimated that Walmart controlled "about one-quarter of the national market."
Needless to say, Walmart is leading the online grocery charge. At the company's earnings report, the company's Chief Financial Officer Brett Biggs talked about the retailer's e-commerce ambitions; "in e-commerce, we had our best quarter of sales growth this year, up 41%," he said. "Customers are enjoying the convenience of grocery pickup and delivery, and this service was a meaningful contributor to overall e-commerce growth."
But Walmart's investment in the grocery e-commerce space may be over-indexing the overall industry's estimates. According to University of California Santa Cruz sociology professor Chris Benner, who is the director of the Santa Cruz Institute for Social Transformation, Walmart's e-commerce grocery growth rates in both 2018 and 2019 were around 40%. "The rest of the industry," he said, "is about 2-3%." What that means is that "it's much much smaller when you look at the growth rates overall." That's because even though Walmart is clearly the dominating grocery force throughout the United States, the 40% e-commerce growth "is off of a very small base." That is, urban and suburban areas, where it's easier and cheaper to implement such a logistics system, are seeing quick growth thanks to Walmart's continued steep investments.
At the heart of all this is the fact that delivery is expensive and difficult to implement. Retailers with deep coffers — namely Walmart and Amazon — have the runway to invest in such programs, and wait until a profit is made. Other grocers don't have such a luxury — especially because competitors like Walmart continue to innovate faster. As a result, the growth rates are fast but the industry-wide innovation is lopsided.
Many companies are looking toward ways to reinvent their existing spaces to more easily accommodate e-commerce sales. So-called "dark spaces" is a buzzword, which essentially means reallocating retail floor real estate for online fulfillment operations. Some grocers, including Walmart, have begun building out micro-fulfillment centers, which are tacked on to existing stores and are meant to streamline e-commerce tasks. But even if they are cheaper than opening up an entire online warehouse on its own, these new systems require a bunch of investment money and years of tinkering to prove out.
A change is certainly on the horizon; "retailers are looking for how they can accommodate the growth of online grocery orders," said PJ Stafford, vp of sales and marketing at Alert Innovation, which builds micro-fulfillment technology for retailers including Walmart. "There's no doubt in my mind that it's growing."
Still, the question of how big a chunk of the grocery pie online e-commerce sales will hit remains unknown. According to Benner, it could hit around 8% in the next few years; eMarketer estimated maybe a little south of 4%; the Food Marketer Institute said nearly 20%.
Which is to say: nobody actually knows.