Why payment providers are investing in livestream shopping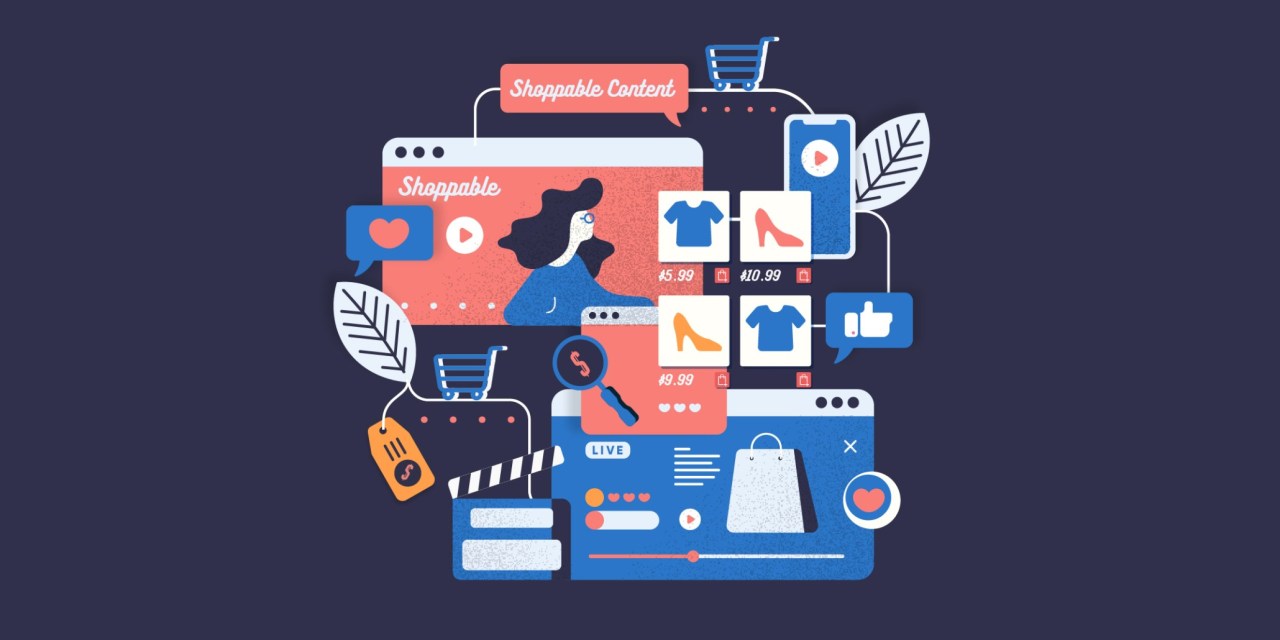 American Express and Klarna want to bring livestream shopping to the masses.
The two payment providers are putting their financial weight behind the nascent retail format, a QVC for the streaming age, which proponents tout as the future of e-commerce. American Express Ventures in November invested an undisclosed amount in Firework, a company that enables businesses to host shoppable livestreams across the web. Meanwhile, buy now, pay later firm Klarna has produced live commerce events with Cosmopolitan and cosmetics brand BeautyCounter. It also acquired startups Hero and Apprl in the past year to help its 250,000 brand partners create social content with the help of influencers.
Klarna and Amex may be the latest firms to embrace livestream shopping, but the medium itself is far from new. Amazon jumped on the format in early 2019 with Amazon Live. Retailers like Walmart, Macy's and Sephora have hosted streams on Facebook, TikTok and YouTube in recent months. On the fringes, a gaggle of live video commerce startups — including NTWRK, ShopShops and Whatnot — are catering to the streetwear, luxury fashion and trading card crowds.
Despite the bevy of viewing options, the livestream shopping format has yet to take hold in the U.S. American Express and Klarna are respectively trying to change that by leaning on their retail partners and targeting younger, more susceptible consumers. Both have said that adoption of livestream shopping will be led by the Gen Z and millennial generations. They have also indicated that as more businesses add live video to their e-commerce arsenals, consumer awareness will inevitably reach an inflection point. 
"Old-school brands like Albertsons and Heinz have adopted livestream shopping," Harshul Sanghi, global head of American Express Ventures, the company's venture capital arm, said in an interview. "That tells me it's already mainstream."
Both Albertsons and Heinz have partnered with Firework to host livestreams and short-form video content directly on their websites. With American Express' help, Firework will be able to connect with more brands and retailers including large and small-to-medium sized businesses, the two companies said. "We will work closely to make Firework's innovation accessible to a broader set of customers over time," Singh said.
Firework, which counts former Snap and Alibaba employees among its ranks, claims brands are drawn to its service over "walled gardens" like Facebook and TikTok because they want control over their first party data. Nevertheless, its hosting service still allows for streams to be shared on multiple platforms, including those same social media apps. It also lets businesses run their streams on the websites of its publishing partners. Firework would not disclose the full list of those partners, but in a demo Luk showed a video appearing as a pop-up on publisher Elle's website.
"With cookies going away and Apple allowing users to prevent app tracking, it's getting harder for brands to target users," Jerry Luk, a multi-hyphenate who co-founded Firework and is its President and COO, said in an interview. "With Firework, brands own the experience and can establish a direct relationship with their customers." 
For its part, Klarna is harnessing live shopping to reach younger consumers, whose purchasing decisions it claims are heavily influenced by social media. In February, the company hosted a livestream event from Macy's Herald Square flagship in NYC in partnership with Cosmopolitan. Viewers could tune into the broadcast on the ShopShops app. For its livestream shopping series with BeautyCounter in the fall, the broadcast was accessible on the clean cosmetic company's website. 
"We're trying to create [content] creator-led virtual storefronts. That is really what live shopping is going to become and is what we're aspiring to create in the West — a hybrid between offline and online," David Sandstrom, Klarna's CMO told Glossy in September about his company's bet on social and livestream commerce.
Some experts agree that creators hold the key to popularizing livestream shopping. In China, the world's biggest livestream shopping market, viewing habits are largely shaped by influencers who have widespread appeal, according to Rachel Tipograph, founder and CEO of MikMak, an e-commerce marketing platform whose clients include Bacardi,  L'Oreal and Unilever.
That trend has persisted even as lockdowns have eased and people have returned to brick-and-mortar stores. Chinese livestream influencer Li Jiaqi sold a record $1.9 billion in goods, ranging from AirPods to make-up, on the first day of Alibaba's annual shopping festival in October. The company's Taobao Live platform in 2020 reported a gross merchandise volume of $61.7 billion. On average, more than 100 million viewers in China watch a live online video event every month, according to Gartner.
By comparison, the U.S. creator economy remains limited to social media and younger shoppers, particularly Gen Z, Tipograph said. Though payment providers can help with pain points around consumer financing and mobile payments, a mature creator economy will ultimately fuel livestream shopping engagement, she explained.
"What we see in China is that the host's ability to captivate, entertain, and provide value to their audience can be so powerful that shoppers come to these channels for product recommendations without even knowing what they are ready to buy," Tipograph said.