Why pet brand Bark is partnering with REI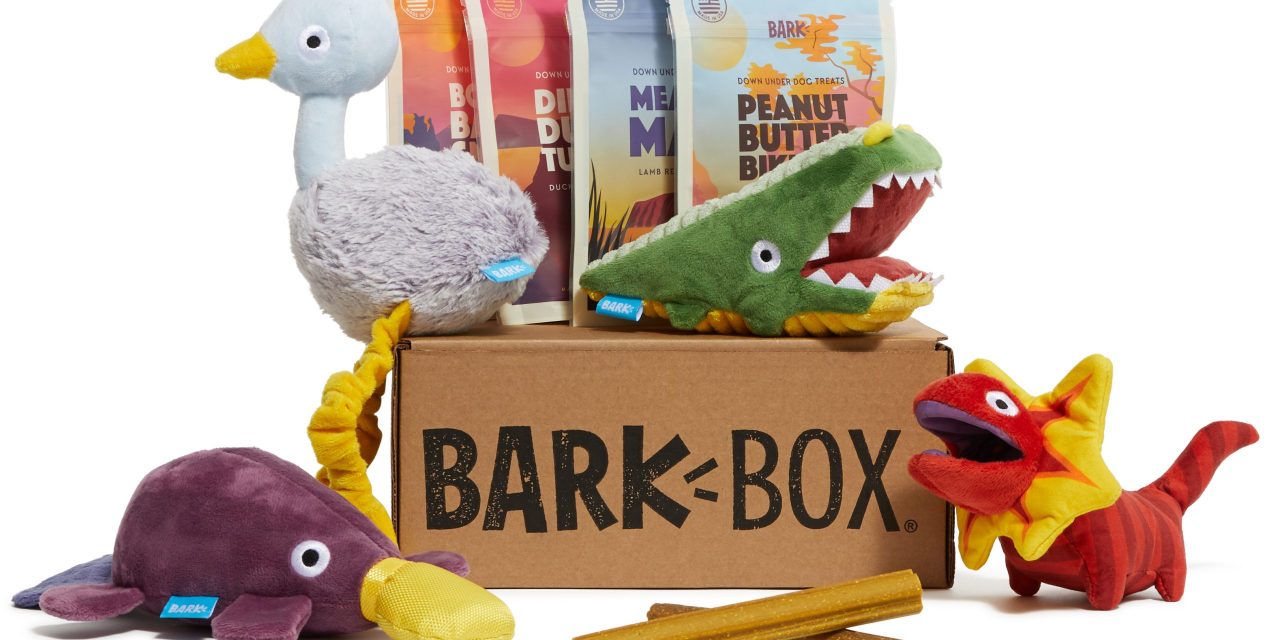 Bark
Pet goods retailer Bark has added REI as its latest retailer partner this month, courting active-minded consumers and their canines.
After massive sales growth in 2020, the pet care market is still going strong this year. Intelligence firm 1010data reports online pet care sales through October 2021 are up 17% year-over year, or above-average e-commerce growth. Bark — parent company of BarkBox, Bright and Eats — reported revenue grew 39% during its third-quarter earnings in November, to $120.2 million. In total, Bark has 2.1 million subscribers. However, customer acquisition costs were also up 7% quarter-over-quarter, due to what Bark CEO Manish Joneja described as the rising "cost of media advertising" this year.
In turn, Bark is striking more wholesale deals as advertising costs grow. These retail partnerships provide less expensive access to new customers and offer national name recognition. Since launching in 2012, the formerly DTC-only brand has expanded to over ten retailer partners — including Target, Costco and Petco — and over 23,000 brick-and-mortar locations.  According to Bark's chief commercial officer Suzanne McDonnell, the brand views its retailers as "partners" — often developing specific exclusives for them. Stores, meanwhile, serve as "unique" experiences for consumers who formerly accessed the brand's products online or through subscription.
Starting last week, Bark began distributing a selection of its "Super Chewer" heavy-duty dog toys and a few outdoor-themed plush toys in REI stores and REI.com. "Our audience is active on a regular basis — whether that be hiking or running or biking – and they especially love being active with their dogs… It leads us to partners like REI," McDonnell said.
A tailored retail strategy
Bark started with BarkBox, a subscription dog toy model. Since then, the company has added Bark Eats — its dog food subscription service — and its dog dental care line, Bark Bright. It also began selling products as individual items at retailers like Target, Costco and Petco.
Bark offers most retailers exclusive toys tailored to the retailers' own audience and view each as "a partner," said McDonnell. "We don't go and say, here's our catalog, what do you want to shop," said McDonnell. "We talk to them about who their consumers are, what the mindset is, what those consumers are shopping and what the lifestyle is like."
For REI, that ended up being a series of outdoor-themed toys. At Costco, consumers can instead purchase Kirkland Vodka — or "Dogka" — plushes. McDonnell added that these exclusives are also meant to provide a "special," differentiated in-store experience for consumers.
Digitally native pet brands like Bark sit at the intersection of two major pandemic retail trends: increased interest in online shopping, and increased pet adoption rates. Indeed, according to the ASPCA, about one in five households acquired a new pet during Covid-19 as of May this year.
However, as consumers return to stores and the pace of pet growth slows, online-only DTC startups are embracing brick and mortar. Leash brand Wild One entered Target in January, while dog food brand Jinx launched in Petco late last year and Target in June, for example.
"Online-only businesses often come with a lower profitability due to the costs of delivery, processing returns and a lack of the sort of services sometimes provided by local stores, which is why we see some retailers turning to a more hybrid model," said Inna Kuznetsova, CEO of 1010data over email.
Bark, like many startups this year, went public via a a SPAC in June. In the brand's first earnings call this November, managing customer acquisition costs while continuing to scale was top of mind for Bark executives. Still, Joneja said he was "impressed" with the brand's 7% increase in acquisition costs considering rising "media rates."
"For every dollar we spent in marketing, we generated roughly $5 of gross profit," said Joneja.
Brick and mortar, however, provides another place to reach new Bark consumers, explained McDonnell. Amid rising acquisition costs, these retailers provide national name recognition and in-store visibility to new consumer subsets. Some of these consumers convert into long-term BarkBox subscriptions after one-time purchases, though "it's not a direct 100% funnel."
"Retail is a great place where people can learn about us, see us, touch and feel us in the real world," said McDonnell. "It builds awareness for the house as a whole and delivers a complementary offering to our direct-to-consumer subscription products in that it's more of an à la carte experience."