Why Quip is launching a teeth aligning service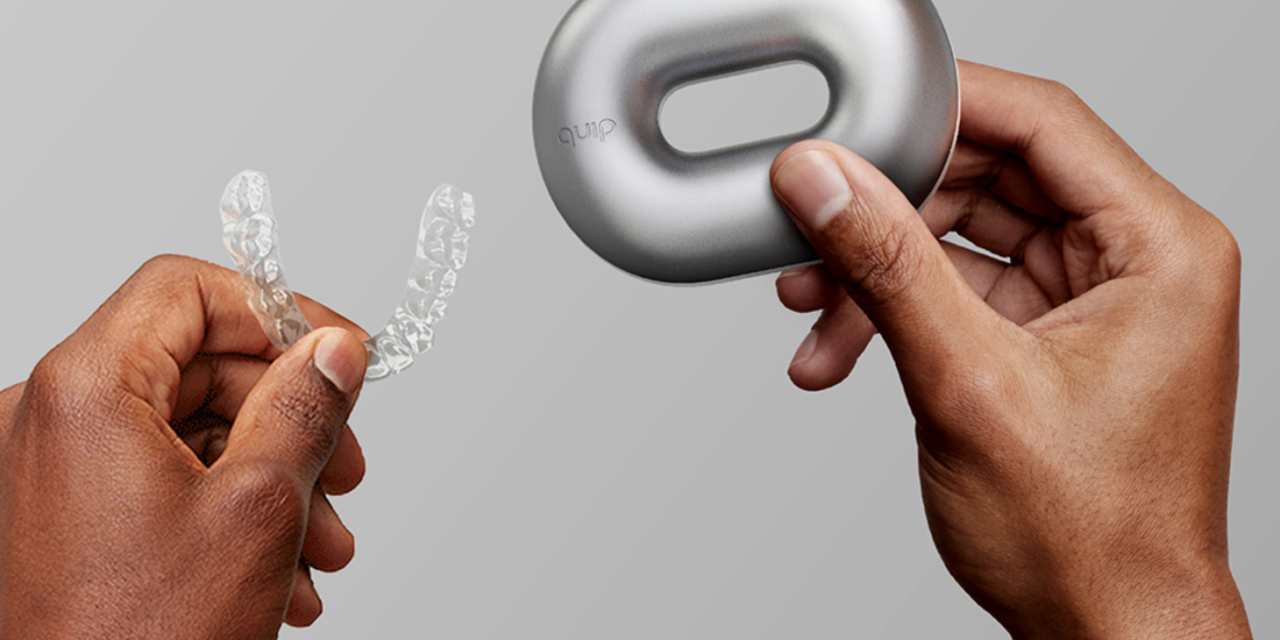 Image via Quip
Quip is increasingly going beyond dental care products and into services.
In the past year, the DTC brand launched subscription dental floss and mouthwash, among other CPG products. But this month, Quip announced a DTC teeth aligners pilot program in New York City — due to expand later this year. The move means that, ultimately, Quip will be competing with Invisalign alternatives like SmileDirectClub and Candid, along with big CPG conglomerates like P&G and Unilever. The launch of aligners is part of Quip's goal to expand into more services, and be a one-stop-shop for all of its customers' dental needs. 
Quip founder and CEO Simon Enever told Modern Retail that expanding professional services is part of the company's "overall mission to simplify dental care."
Similar to its other services, Quip will offer virtual consultations and services to customers looking to straighten their teeth. The treatment can be started via Quip's digital "smile simulation" feature, where users can upload mobile photos of their bite to get an estimate on treatment length and cost.
Furthermore, eligible candidates can book in-person visits with a local dental professional to get professional scans and checkups. Participants can expect to start treatment for about $1,995 upfront, or $99 per month.
Using the company's app, customers can manage treatment virtually with their dental care professional. In-person care for 3D impression scans is required at the start of treatment, and is done via a matched local orthodontist. The rest of the treatment is done remotely, but if fit or other problems occur, the customer is encouraged to visit the office.
The idea to launch the program came from Quip's existing customer base," Enever said, "with one out of three users surveyed saying they were either interested or very interested in our [potential] aligner offering." 
The company first launched in 2015, with its subscription electric toothbrushes program. The brand has since expanded into several big box retailers, including Target and Walmart, while adding more oral care products. For Quip, integrating "real life dental professional services" has always been part of its goal, Enever said. Quip's service-based initiatives began back in 2019, when the company launched an alternative dental insurance for New York City customers. The platform connects patients with dental professionals in their area, allowing them to book and receive treatment. The company declined to reveal how much revenue services account for.
Unlike selling electric toothbrushes and dental floss, "moving teeth is a delicate process that should be professionally overseen at every step," Enever said. Quip has tapped into the dental network it developed through its insurance alternative to help oversee both virtual and in-person customer treatment.
While dental visits declined during the pandemic, the orthodontics industry is booming. Its global market is expected to reach nearly $10 billion by 2026, per Fortune Business Insights' most recent report. 
The aligners market in general, however, has struggled in recent years. According to Jefferies, this month direct-to-consumer aligner services declined by 13% year-over-year. Meanwhile, SmileDirectClub is still struggling to report a profit nearly a year and a half after going public, reporting a net loss of $96 million during its first quarter earnings at the end of March. And Candid Care — which launched in 2017 and has raised nearly $86 million in funding to date — is fighting an ongoing copyright battle with SmileDirectClub.
Though Quip didn't launch with an aligners service on day one like other competitors, "Quip has differentiated itself by capturing immense amounts of data about their customers and their customer needs," said Tyler Higgins, retail practice lead at global management consultancy AArete. "Quip has already established itself in the DTC space, and has gained the trust from their customers," Higgins said. "They won't have the challenge of re-gaining consumers' trust as they shift from one product or service to the next."
"We focus on engaging our existing audience of millions of members with actionable oral health information and education," Enever said. The goal is to continue bringing necessary visits back into frame, "while still keeping prices affordable by cutting out unnecessary visits via virtual care."