Why Target's new private label brand represents a grocery strategy shift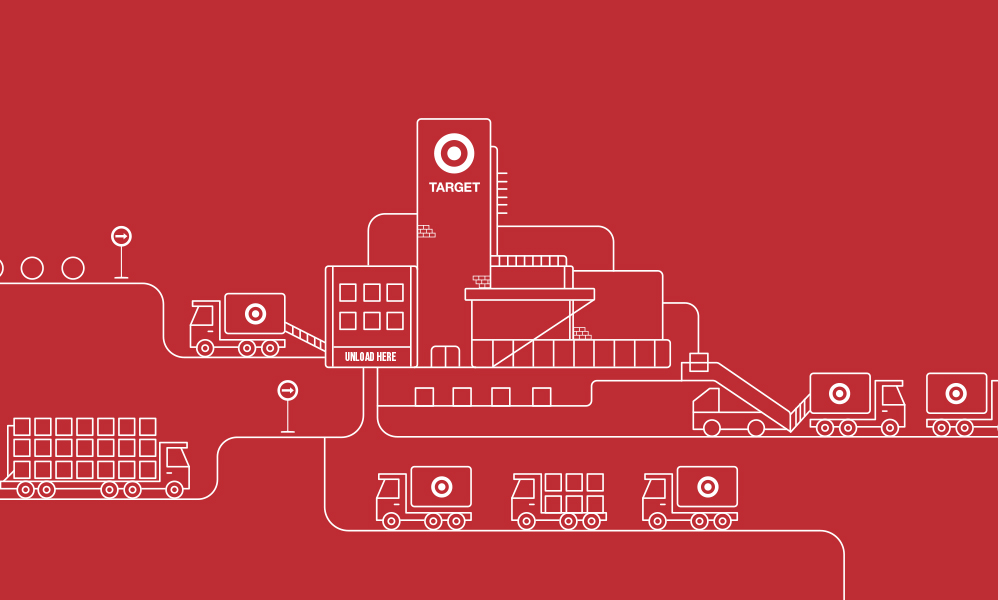 Target is going deeper into the grocery space, with a new in-house brand that focuses more on differentiation, and less on cheap goods.
The new brand, called Good & Gather, will be Target's take on high-quality food items. The company plans on launching over 2,000 products under its name, from "dairy to produce, ready-made pastas and meats to granola bars and sparkling water," wrote the company in its press release. This will become Target's cornerstone in-house food brand; The company said it will phase out older ones, including Archer Farms and Simply Balanced. It also plans to scale back the products offered under its old Market Pantry branding.
Private branding is nothing new to Target. The company offers a slew of products using its own in-house packaging — from clothing to house supplies. In the past, this was well-worn strategy to save on margins. Big retailers have long used non-name branded items that they recast as their own as a way to provide items at a lower cost. And Target's grocery private label strategy up until now has generally followed that formula; its offered cheaper items using its own names, similar to most other grocers.
Finding the right grocery niche
According to Christopher Durham, a private brand consultant and president of the publication My Private Brand, Good & Gather is an important innovation for Target. "What they're saying is 'let's look at this in a different way that's more relevant to Target,'" he explained.
The new products focus on the products themselves, and not necessarily the price point — they, proclaimed Target, "have passed rigorous quality and taste tests" and include "new and trend-forward products such as avocado toast salad kits and beet hummus alongside everyday staples such as milk, eggs and cheese."
For the company, it marks a two-pronged shift. For one, Good & Gather is trying to boost Target's less-than-perfect grocery business. Despite representing a large chunk of its business, grocery has seen some headwinds when it came to grocery sales growth. Meanwhile, competitors like Walmart — and even Amazon — have continued to push ahead to establish increased dominance in the food and drink retail worlds. Good & Gather an attempt to launch a new umbrella of food products that give the retailer more grocery recognition.
More than that, it seems like a way for Target to better define itself and the kinds of food and drinks products it carries. In other departments, explained Kantar vp of grocery Tory Gundelach, Target marketed itself by having a well-curated line of brands and array of products that differentiated itself from other stores. The overall sense was that these were exclusive choices — not a run of the mill shopping aisle at any old retail store.
Target, however, has yet to figure out this formula for grocery. "I would say they've kind of been stuck in the middle with food," said Gundelach. Up until now, she went on they've been "trying to service that basic grocery trip, and also bring the fun and cool aspect to it." She went on, "They haven't figured out that balance yet. This could be an indicator that they are starting to settle into what they stand for."
Gundelach hypothesized a total Target grocery rebranding; They could "lean in on bringing the cool factor to food," she said. "I personally think that is a good way to be successful."
For retailers as a whole, the Good & Gather launch could prove to be another example of how private brands are shifting. Companies like Kroger — with its Simple Truth line — and Whole Foods — with 365 — have proven that higher quality privately labeled brands can lure in consumers.
And that's potentially what Good & Gather could do. Target, said Durham, has to "figure out what makes them unique — and not just do private labels like everybody else."