Why Twitter is testing a 'Shop' button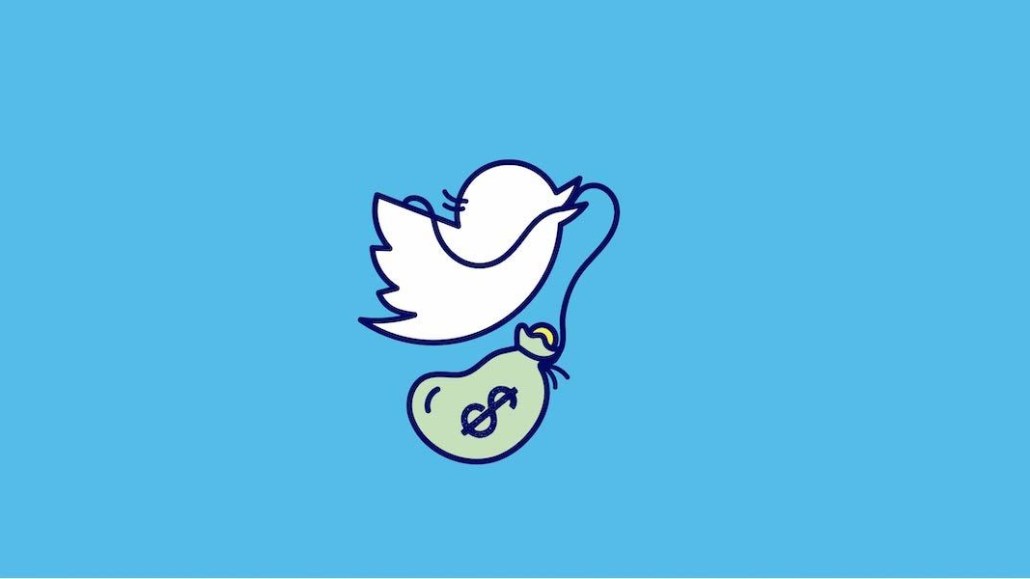 Twitter is building out its e-commerce capabilities.
Since early March, Twitter began adding a "Shop" button to the bottom of some tweets, part of a larger attempt to integrate shopping capabilities into the app. The buy button on Twitter, notably, doesn't just appear on ads. Twitter is testing the feature to appear in organic tweets, potentially as a way to drive more clicks to e-commerce sites. It's also a partial revival for Twitter, which briefly introduced — then scrapped — a buy button in 2017.
Twitter is experimenting with new shopping features 🛍

A NEW Twitter Card being tested for tweets containing links to product pages on a shop's website
That makes Twitter one of the latest — and perhaps the last — major social platform to test out in-app buy buttons. Facebook, Instagram and WhatsApp all have in-app stores; Pinterest and Snapchat have shoppable AR filters; and TikTok has been testing its own in-app shops.
Twitter's entrance into the space is especially notable because Twitter has never been a significant driver of commerce — and, if anything, Twitter's arrival shows that social commerce is the inevitable future for all major social apps.
"Twitter is clearly seeing the writing on the wall," said Ilan Nass, the chief strategist at the marketing agency Taktical Digital.
Right now, Twitter makes up only a tiny fraction of ad budgets for brands, and that's because Twitter's advertising capabilities are not as sophisticated as rivals like Facebook's. That's in part because of the way advertising sticks out on Twitter, and in part because Twitter doesn't have the same depth of data on its users.
A Twitter spokesperson told Modern Retail, "As mentioned during our recent Analyst Day, we are testing new Commerce capabilities, such as a new treatment for organic Tweets which would link to an e-commerce product page. This is the first of many experiments in the Commerce space and we will enrich the experience as we learn more."
Engagement on Twitter is also especially low. If an account regularly receives engagement from .5% of its followers, that is considered impressive on Twitter — a figure that pales in comparison to the 5% to 20% engagement rates that some brands are averaging on Reels and TikTok. While some micro-brands, like Ocean Galaxy Lights, have begun to formalize a marketing strategy out of getting their products recommended in the replies to viral tweets, even a viral Twitter post is not that valuable — and, in general, large brands have stayed away from them.
"Facebook is where you go when you want to sell a product and you want to track the return on investment really well," said Nass. Twitter, by contrast, has little of the same ability to track purchases and conversions — and because Twitter users don't interact with as many touchpoints as they might on Facebook (joining games, groups and so on), Twitter's ability to target users is not as sophisticated. Nass said that few of his clients have invested much money in advertising on Twitter. "We've had some folks that sell healthy food or subscriptions [advertise on Twitter], but it's 5% of their budget, 3% of their budget," he said.
Right now, for brands, Twitter functions best as "the place where we find most of our engagement with our community really happens," said Alexandra Zatarain, co-founder of smart mattress company Eight Sleep. Fans of Eight Sleep have used Twitter as their platform of choice to talk about the brand and recommended it to others — Zatarain said that, time and time again, she's seen threads on Twitter asking for sleep recommendations, and "people from our community jump in and say, hey, try, Eight Sleep." But while the brand's community is active on Twitter, the platform has never been especially adept at converting sales directly. Whenever Eight Sleep has tried to run ads on Twitter, "it's never been very successful for us," Zatarain said.
Zatarain said that the potential for shoppable tweets or tweets with buy buttons will ultimately depend on how Twitter surfaces those posts. Say a buy button were to organically appear in one of those threads where people crowdsource sleeping recommendations. "Imagine how amazing it would be for us if Twitter were able to surface that shopping button," she said.
Rania Bolton, social content manager for skincare brand Topicals, echoed that sentiment. Bolton noted that Topicals has cultivated a community on Twitter by sharing tips and trivia about skincare, and she was open to a shop button as a potential revenue engine. "Any tool that eliminates the friction between customers and us, and gives them the ability to easily purchase our products, is a win," she said in an email to Modern Retail.
But a buy button, if it is rolled out across the Twitter platform, can only solve so much for Twitter. Nass said that what Twitter will really need to stand out is an in-app checkout option — where users store their credit cards within Twitter and then buy products without leaving. On its own, a "Shop" button might increase clicks somewhat to brand sites, but the version that Twitter has been testing is still at the end of the day just an external link.
Nass said that the buy buttons, no matter what form they ultimately take, will probably be good for brands. "I think we would all say that it's generally speaking a positive for the advertiser," he said. But it isn't clear that Twitter's approach will mark a radical shift in brand interest in the platform, at least not immediately. "Do we feel that it's a game changer? I wouldn't get too excited about it," he said.