Why Uber is looking toward a potential Postmates acquisition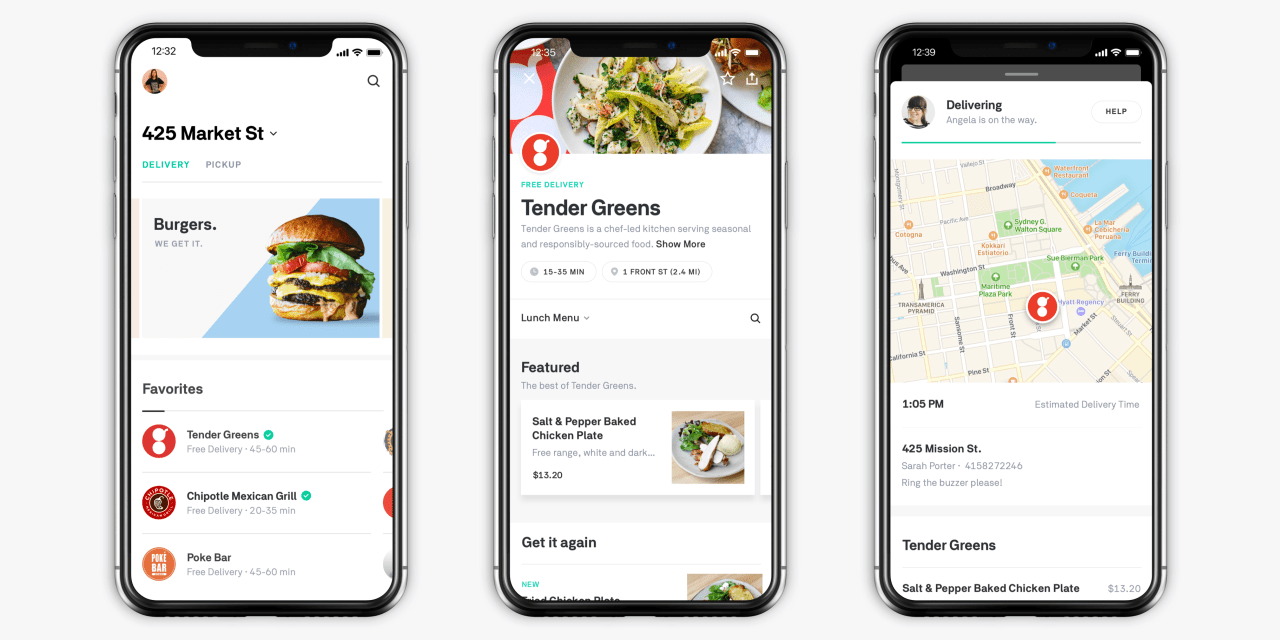 As Uber looks to diversify its revenue, Postmates presents a unique opportunity.
Earlier this week, reports surfaced that Uber was considering acquiring the courier service app for $2.6 billion. Now, Postmates is reportedly mulling an IPO as well. Both options mean Postmates is looking for an exit. But Uber's involvement shows how the ride sharing app is looking toward its expansion opportunities.
Right now, the delivery app market is both popular and crowded. DoorDash remains the winner, with 45% of the food delivery app transactions in April, according to Edison Trends, with Uber Eats and Grubhub behind. Meanwhile, smaller niche players like Slice and Chowbus try to take more specialized approaches. A company like Uber is likely looking for any growth engine it can find. What's more, as most deliver services focus on food and grocery, Uber may be looking for ways to grow delivery in other, less saturated segments.
Two big changes have happened over the last four months. People around the world have stayed close to their own quarters, and many of them have tried to buy goods online. Uber, for example, said during its first quarter earnings call that bookings revenue revenue declined 80% in April year-over-year. Meanwhile, delivery apps like DoorDash and Grubhub have seen downloads increase by as much as 60% since the start of this year.
There are two big reasons why Uber likely sees Postmates as a good portfolio addition. For one, it will help Uber win the game of scale. Right now, the economics of delivery apps are bad at best. There are numerous different players, each trying to undercut the other, meaning that most apps are subsidizing the service in the name of customer acquisition.
"They're all looking to get larger," said Jason Goldberg, chief commerce strategy officer at Publicis, "to make the unit economic model for delivery work." For restaurant delivery especially, the current model isn't sustainable. What's likely to happen is a consolidation of apps, making the landscape less competitive, which will give the services more leverage to increase fees to make the economics better. Indeed, Grubhub acquired Just Eat for $7.3 billion earlier this month.
Beyond being a pure scale play by Uber, Postmates has also begun differentiating from competition in interesting ways. For one, it has built out partnerships with non-restaurant retailers. These include liquor stores, as well as apparel stores like Old Navy. As Hetal Pandya, co-founder of Edison Trends, told Modern Retail last year, the delivery app competitive landscape is "basically a land grab for the consumer's mind."
With that, Uber gobbling up Postmates would give it inroads into industries beyond restaurants. "This is a way for Uber to take advantage of some of the increasing trends," said Reid Greenberg, evp of digital and e-commerce at Kantar. "It gives them a trifecta of restaurant, grocery and alcohol delivery capabilities."
Of course, this all depends on whether or not Uber and Postmates pull the trigger. But for Uber to find areas of growth, it's going to have to think beyond restaurants and ride shares. Thus, this move would indicate a new strategy of sorts.
"You want to put more resources — more dollars — in these ancillary services," said Goldberg. "There's going to be more demand outside of those [food delivery] lanes."