Why Walmart is giving warehouse employees bonuses and pay raises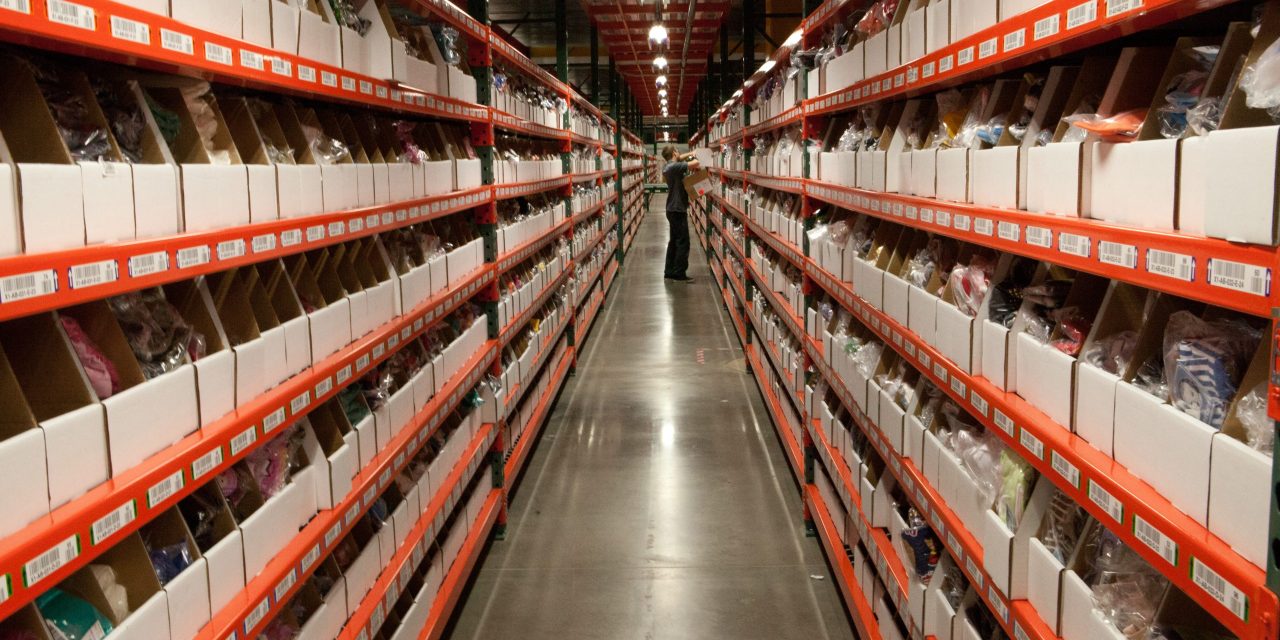 Walmart
As U.S. job openings reach 10 million for the first time ever, more retailers are announcing temporary bonuses or pay increases to retain workers, particularly ahead of the busy holiday season.
On Friday, the Wall Street Journal reported that Walmart was increasing wages for some of its workers. Walmart is giving weekly bonuses and pay raises to warehouse workers across the company's 190 warehouse locations. Incentives included a $1,000 bonus for not skipping any scheduled shifts for the latter half of summer. The Journal also reported Walmart is issuing temporary pay raises for warehouse workers of $1 to $5 more per hour through January 2022, with the exact pay raise being depending on location, among other factors.
Walmart is the latest mega-retailer to offer incentives for low-wage workers, with Target and CVS also announcing new employee incentives on Wednesday. While many companies' recruiting efforts in May focused on enticing new employees to join new roles, the recent slate of announcements are tilted towards keeping current employees happy and working through what many predict will be a prolonged holiday shopping season.
Like last year, this year's holiday shopping season is predicted to be particularly difficult for retailers. Logistics issues like shipping container shortages and port delays are expected to continue into the holiday season. And with rising Covid-19 cases — along with a record number of job openings — retailers are trying to ward off any concerns that they might not have enough workers to fulfill demand come holiday season.
Walmart did not return Modern Retail's request for comment, but a Walmart representative implied to the Journal that the decision was tied to the upcoming holiday season, saying that "[Walmart warehouses] continue to see high volume as we are preparing for peak season."
Aaron Bryson, a consumer analyst at retail firm Global Data, wasn't surprised by the wide variety of bonuses and short-term wage increases newly offered by low-wage retailers. However, he warns that short-term benefits only offer a short-term solution.
"This is a stopgap for a long-term problem and mirrors other attempts from players in the space to 'help' their employees without permanent increases to minimum wages," said Bryson. "Moving forward, the applicant pool for retail jobs will likely remain subdued until starting salaries and minimum wages have improved."
Walmart followed Target and CVS who, earlier last week, also announced new employee benefits tailored to the retailers' hourly warehouse and store associates.
Target announced its education program on Wednesday, which offered debt-free education at 40 schools, tuition assistance between $5,200 to $10,000 for schooling outside the program and assistance on educational supplies. Both full-time and part-time employees at Target — around 340,000 people — were eligible for the program.
"Target employs team members at every life stage and helps our team learn, develop and build their skills, whether they're with us for a year or a career," said Melissa Kremer, Target's chief human resources officer, in the announcement. "A significant number of our hourly team members build their careers at Target, and we know many would like to pursue additional education opportunities. We don't want the cost to be a barrier for anyone, and that's where Target can step in to make education accessible for everyone."
This program followed an announcement from the retailer the week prior of a $200 bonus for hourly full-time and part-time employees and a $15 minimum wage announcement in June.
Also on Wednesday, CVS announced its own $15 minimum wage plans. Starting July 2022, minimum wages across CVS will be raised to $15 and, in the meantime, the retailer enacted immediate incremental wage increases.
"Attracting and retaining top talent across our businesses is critical as we continue to redefine what it means to meet people's health needs," said CVS Health President and CEO Karen S. Lynch.
A $15 minimum wage has started to become more commonplace in retail. Amazon has paid workers $15 since 2018 and Costco raised its hourly wage to $16 in February. In May, Chipotle raised its wage to an average of $15, while other restaurant chains like Starbucks and McDonald's announced plans to raise minimum pay to $15 over the next couple of years.
However, while low-wage retailers attempt to incentivize their talent ahead of the holidays, the pandemic has also permanently changed what workers are looking for.
As coronavirus cases rise again — and most major US retailers keep masks optional for customers — store and warehouse employees face exposure risks that remote office workers do not. What's more, while $15 an hour is significantly more than the current average cashier salary at CVS as reported to Glassdoor — $11 — it's still below a living wage for a single adult in many states and well below what would be needed for a family of four in all US states, according to CNBC.
As a result, some of the efforts may not produce the intended results. "Due to increased levels of financial anxiety, which will skew particularly towards consumers in lower paid roles, willingness to return to low paying sectors is diminished, said Bryson."Consumers will be increasingly looking to up-skill and find higher paying jobs. As a result, it will be likely that vacancies in lower paid jobs will increase for the foreseeable future."