Why Winc is turning to equity crowdfunding to raise capital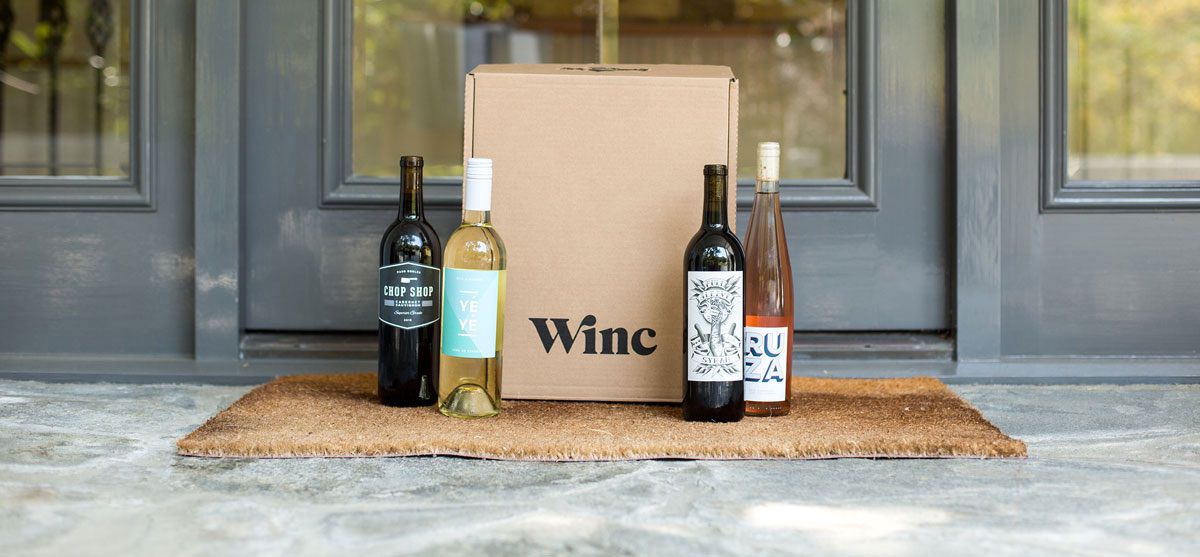 Winc
Winc, a DTC-turned-wholesale wine company, wants you to be its investor.
The company just launched its equity crowdfunding campaign on the Seedinvest platform, in the hopes that it can raise a Series D fund with the help of its fanbase.
The wine company has grown steadily over the last year: it saw sales in 2018 increase to $40.6 million, up from $36.8 million the year before. It began as a subscription wine service, helping connect younger people with wine they may like. As its e-commerce business grew, Winc began making and bottling its own wines — which are now the only bottles it sells. Its products are now available both online as well as nationwide in retail spaces and restaurants.
To keep up with the demand, the company has had to continue raising capital. Its most recent Series C brought in $10 million, which was south of its $17.5 million Series B. In total, Winc has raised close to $44 million. Investors include Bessemer Venture Partners, Amplify.LA and the Cool Japan Fund.
Now, Winc is turning to equity crowdfunding. The company hopes to raise $15 million, giving it a pre-money valuation of $110 million; the minimum investment figure is $1,000. With the new capital, the company plans to expand into beer, spirits and the non-alcohol space, as well acquire two to three brands in the next few years.
Winc follows in the foot steps of the apparel brand Dstld, which raised $1.7 million the same way; Dstld is under the Digital Brands Group umbrella, a company co-founded by Winc co-founder Mark Lynn. "Having some peripheral experience in the space is helpful," said Winc COO and co-founder Brian Smith.
For Dstld, equity crowdfunding was also a way to create a deeper connection with some of its most beloved customers — as well as foster a culture of transparency. "We're cutting out the middleman and going straight to the customer. We'd rather have 1,000 of our best customers have some skin in the game, than five guys in Silicon Valley who aren't customers," Co-founder Corey Epstein told Glossy in 2017. The company built an "investor dashboard" that allowed investors to track the company's growth and financials.
Smith said he saw it as an opportunity to connect with fans. "We felt that allowing our customers — the people that allowed us to be innovators in the space — to participate is a really exciting prospect," he said. It would also make for an even deeper connection with these customers. "Anything I'm invested in I'm the ultimate evangelist for," he said.
But risks abound as well. Unseasoned investors — especially those investing because of a brand allegiance — are less likely to think strategically about a company's growth. A small group of venture capitalists bring an expertise that thousands of small-time investors likely don't have. What's more, the very presence of an equity crowdfunding raise may scare off future deep-pocketed VCs who don't want to deal with so many people at the table.
Winc has pulled in customers by launching trendy wine products. Its Summer Water rosé brand brought in $4 million in revenue in 2018, growing over 38% year-over-year. The brand started selling the wine to its online members, and then turned it into its own membership club. Every year, Winc said, the demand for Summer Water has increased. The "Summer Water Societé," as the club is called, has amassed a 5,000-plus person waitlist over the last few years. Its other big wine brand, Folly of the Beast, has seen similar growth — bringing in $1.9 million in 2018, up 45% the year before.
While Smith said the company plans to build out a something similar to Dstld's investor dashboard, he doesn't see Dstld as the blueprint Winc is following. Instead, he looks at the Scottish craft brew brand BrewDog. That beverages company has turned to equity crowdfunding five times–raising over £126 million from nearly 100,000 investors. "That's the big story we've been watching," said Smith.
For early investors, that worked out quite well. In 2017, people who invested in the UK-based beer brand's first fundraise the year prior saw a 2,765% return. For Winc, things are a little different, as it's already raised a sizable chunk of money from institutional investors — meaning normal civilians aren't likely to see such a large return. "This is a later-stage investment," said Smith.
All the same, Smith believes Winc offers people the rare opportunity to invest in a growing alcohol company. Many wineries, for example, are privately owned. "Nobody has the capital to own a Napa Valley vineyard, for the most," said Smith. To him, that's the appeal of the investment — becoming part of a company that usually requires a much bigger financial footprint.