Why wine retailers are fearful of a proposed European product tariff, explained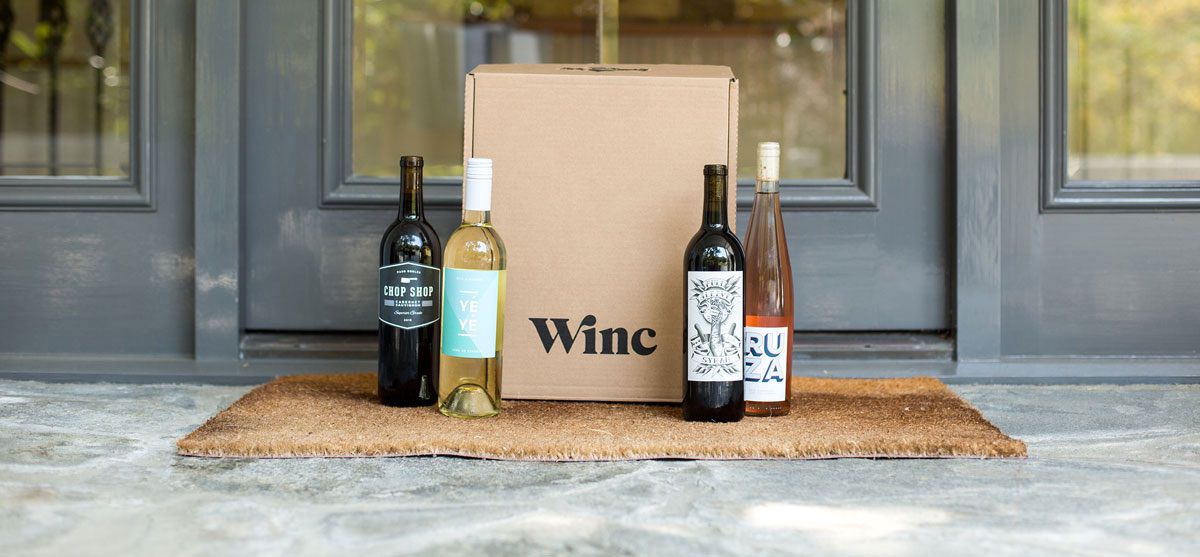 Image via Winc
A proposed tariff that's due to take effect next week is sending shockwaves through the wine industry. If enacted, it means certain products are going to get a lot more expensive — and wine and wine-adjacent businesses of all sizes are poised to take a hit.
Though it was proposed a little bit ago, only in the last few days has news spread nationally about its existence. As a result, numerous industry professionals have gone public trying to explain the situation and the impact it could have on their businesses.
What are the proposed tariffs?
Last month, U.S. trade officials proposed a series of new duties that included a 100% tariff on European products, including wines, cheeses, olive oil and certain spirits. It follows another 25% tariff implemented earlier in the year.
The proposed changes would impact all wines sourced from Europe. Other, smaller duties can sometimes be offset by re-negotiating prices with suppliers and cutting other expenses. A 100% tariff, however, is an extreme hike; it will likely be impossible for any business impact to not raise the end price of their product.
Who will be affected?
The businesses that stand to see an immediate impact are importers that focus squarely on European products. "In recent weeks we've all been scrambling to avoid disaster," wrote importer Jenny Lefcourt in the New York Times. "We are sending emails and letters to clients, begging them to call their representatives in Congress."
Similarly, brick and mortar retailers — especially ones that deal specifically with European wines — also stand to be hurt. "I think that the pain is going to be felt largely by the companies that have focused on Europe as their sole source," said Rob McMillan, founder and evp of Silicon Valley Bank's wine division.
Of course, wine businesses aren't the only ones being impacted. The tariffs impact foods like cheese and oil — along with spirits like whiskeys — meaning that restaurants stand to be impacted, along with any retailer who specializes in products sourced specifically from Europe.
Not only legacy businesses stand to be impacted. "I think it's fair to say that there is a little bit of a freakout going on," said Zac Brandenberg, the CEO of the e-commerce wine platform Drinks. Large businesses, like Kroger and Amazon, for example, have been actively building out infrastructures to facilitate online wine sales. Walmart recently said it planned to invest more heavily in adult beverages, and has invested in its own wine product called Winemaker Selections. Trader Joe's too has built out a large wine business — and much of its stock comes from European winemakers.
Meanwhile, newer companies have been offering subscription wine sales, trying to tap into the younger generation of wine drinkers. Companies like Winc, Vinebox, Empathy and Haus have all tried to capitalize on the direct-to-consumer movement with alcoholic beverages. They've been able to gin up both consumer and investor interest. But many of these businesses rely on sourcing and marketing relationships with companies abroad — some of which may be threatened by the proposed 100% tariff.
What comes next?
"As far as subscription clubs that are buying a lot of imported wines," said Brandenberg, "that method of purchasing would be covered adversely by the new round of tariffs." As a result, they will either have to raise prices on European products or change the product mix to rely more heavily on domestic or non-European options.
He added that he and his clients are "adopting a bit of a wait and see approach." Over the last few days alone, there's been a growing movement trying to fight these proposed changes. Many are hopeful that administration will back down.
Newer businesses, like Winc — which work by introducing customers to new and interesting wines — will have to scramble to source new grapes and find appropriate replacements. Rosé from Provence, said McMillan, is seeing very strong growth right now; if the tariffs go into effect, "it will be challenged."
For the newer businesses, this is just one of many headaches they face in terms of legal red-tape to sell their product. While alcohol e-commerce sales are certainly on the rise, these startups are dealing with numerous state laws involving sales and distribution that make building adult beverage businesses difficult to scale. Offering direct-to-consumer or delivery is increasingly enticing to more people, but a price hike caused by a new 100% tax will certainly hurt their bottom lines.