With a new CEO at the helm, Pinterest rolls out new e-commerce tools for retailers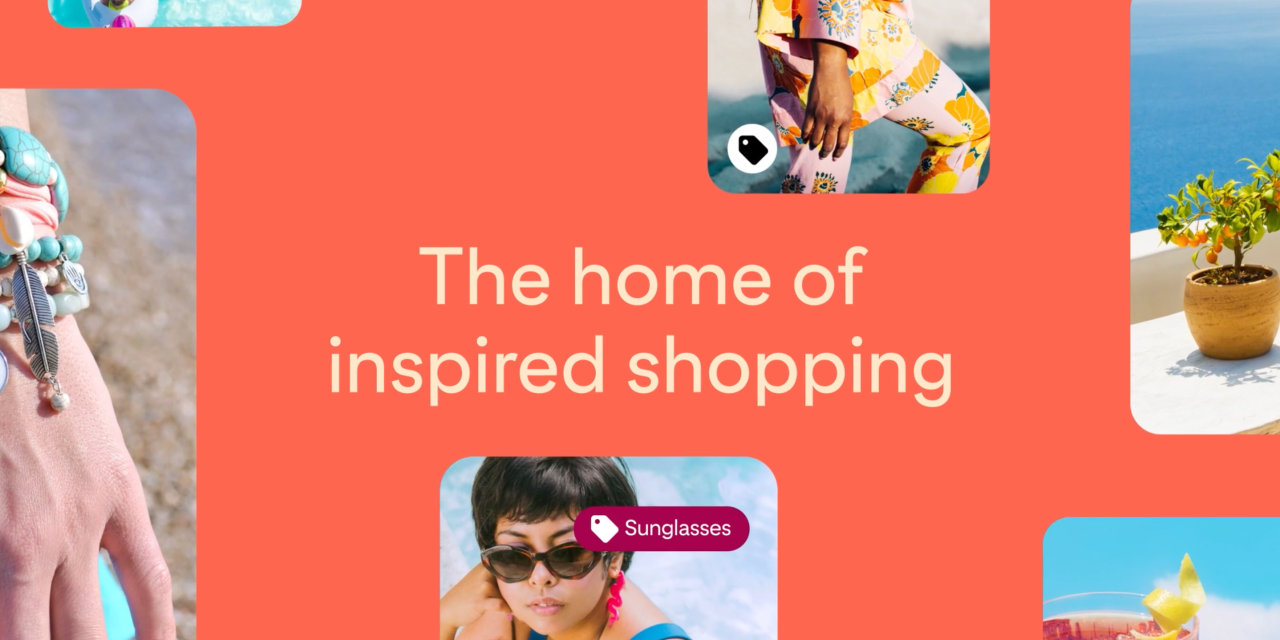 Pinterest
Days after appointing a new CEO, Pinterest is doubling down on its e-commerce capabilities. 
This week, the social media company announced a new set of merchant-geared tools designed to make its platform more shoppable. The biggest rollout is Pinterest's API for Shopping, which makes for easier catalog management. The company also announced product tagging for Pins, the ability to add videos in catalogs as well as a dedicated shop tab on business pages.  
For Pinterest, the latest addition of e-commerce tools is part of its multi-year strategy to improve conversion rates on its platform.​​ The latest suite of features builds on Pinterest's existing tools, such as try-on AR and re-pinning options. The launch also comes as the company tries to grow its advertising business amid a slowdown in user growth; in its latest quarterly results, Pinterest recorded $5 million in losses and a 9% decline in its user base — down to 433 million.
Even with these headwinds, the company is betting on more marketers turning to its growing set of features for both top and bottom-of-funnel advertising.
Jeremy King, senior vp of engineering at Pinterest, told Modern Retail that the company's e-commerce tools are being designed with the tumultuous digital advertising landscape changes in mind. 
"We hear a lot about brands seeking diversification, especially since the privacy rollouts began," King said, pointing to both Google's third-party cookie phase-out and iOS tracking changes."Retailers are discovering that places like Pinterest are a way to start the customer journey."
Pinterest's API for Shopping is directly modeled on the e-commerce catalog management built by retailers like Target and Zazzle, King explained. He added that for retailers, catalog management is one of the most important aspects of the e-commerce experience. 
"It can be a nightmare to upload thousands of assets, and so we've integrated our API with platforms like Shopify and Woocommerce to help automate the process," King said. "This new tool also enables uploading items with high accuracy." Throughout beta testing, merchants using this tool saw a 97% accuracy level among inventory pricing and availability data, Pinterest said.
Other new features are aimed at making merchant pages more user-friendly during browsing. For example, product tagging will allow businesses to make their branded Pins shoppable. According to King, users showed 70% higher shopping intent on product Pins tagged in scenes or brand images, compared to standalone product Pins.
"Product tagging is especially important on Pinterest because product images aren't always on clean, white backgrounds," King said. Typically, he said, users are scrolling past products that are part of a setting, such as a birthday party or tablescape. "We know that about 97% of searches on Pinterest are unbranded, so this is a way to create more brand awareness through browsing," King said.
Lastly, video is another area of growth opportunity for the company. In June, Pinterest inked a long-term partnership with food and recipes network Tastemade. 
As part of its new tools, Pinterest is adding video to catalogs — which have become a more popular medium for brands over the past few years. "We've had pinned videos for a long time, but this gives people the opportunity to tag brands' shoppable videos," he said.
King also noted that product video Pins have seen a 158% click-through rate, "so we know our users respond well to them." Similarly, King said that Pinterest's AR try-on lens has also been popular. "People are 60%-70% more likely to buy when using these capabilities." 
Pinterest has long tried to differentiate itself from other advertising players like Facebook and Google. Over the past few years, the company has courted retailers ranging from DTC brands to small businesses. The company has also tried to carve out a niche by wooing alcohol brands with its recipes-focused content strategy. But even with these attempts at differentiation, the platform's advertising program has yet to hit the scale of its larger competitors.
Chris Apaliski, senior director of paid social at performance marketing agency Adlucent, said that "pinners are planners and they go to Pinterest for inspiration." Despite losing users recently, Apaliski said "if Pinterest is able to prove there's higher purchase power for existing users, then it will equate to more revenue and a unique brand proposition." 
According to Matt Gilbert, CEO of partner marketing software and service provider Partnerize, these new features "are core e-commerce capabilities" with the potential to activate a direct commerce strategy. Gilbert also noted the announcement coming on the heels of incoming CEO Bill Ready's appointment. "The close proximity of these announcements sends a strong signal that the platform is seriously contemplating a move towards a more direct monetization model, and expanding the overall role it plays in a consumer purchase journey," he said.
Pinterest said it is pushing out its new suite of e-commerce tools globally over the next few months. At the same time, the company is also onboarding fashion marketplace The Yes's team, which it acquired last month. King confirmed the company will be integrating the startup's shopping technology and rolling it out this fall. 
In his eyes, impulse buying via Facebook and Google ads had been successful for online brands — but recent changes have changed things. Now, Pinterest is trying to become part of the new retail advertising playbook. "We want to create purchasing opportunities that make ads welcomed by users."