With an Ikea pilot, more furniture brands test out resale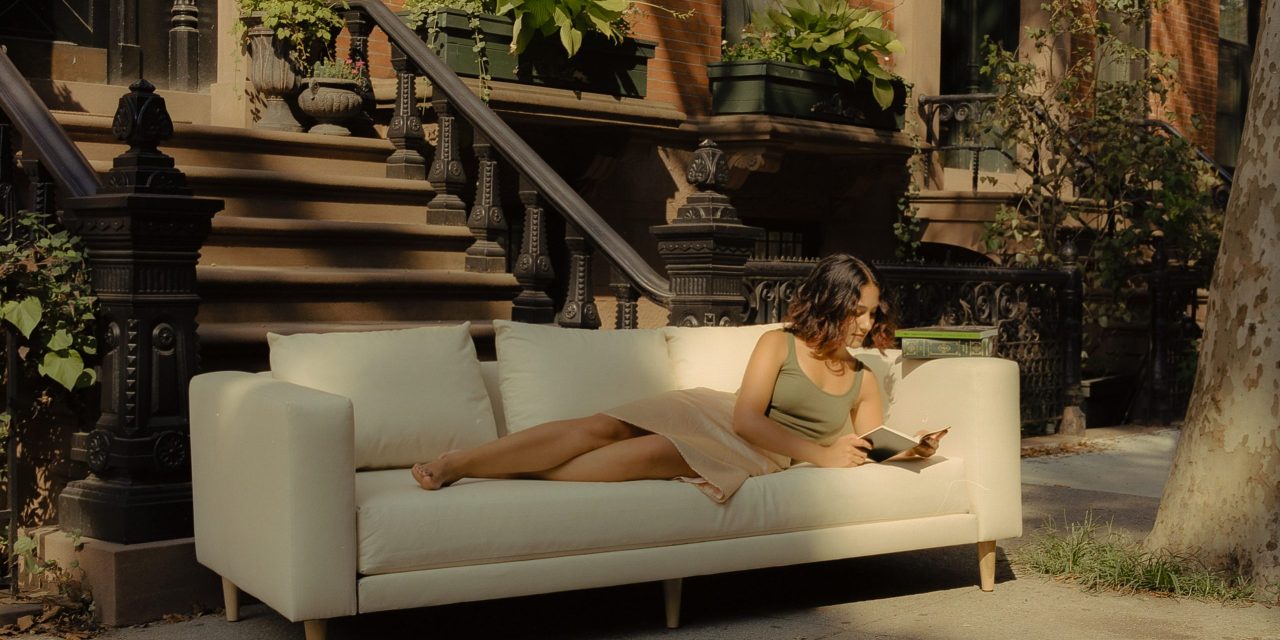 Sabai
On Monday, Ikea launched its furniture buyback and resale program in the U.S., joining a slate of smaller direct-to-consumer furniture brands and resale-focused furniture platforms that promote a more circular economy.
Ikea is one of the first large furniture brands to use a buyback model. More traditionally, furniture resale has been dominated by online and offline antique marketplaces like Chairish or antique hubs on traditional retailers like at Urban Outfitters or One Kings Lane. Over the past few years, some smaller direct-to-consumer furniture Startups like Sabai and Floyd have begun launching buy back programs, repurchasing and reselling their own brand's offerings.
Similar to apparel resale, the used furniture industry is growing rapidly and is expected to reach $16.6 billion by 2025. While retailers ranging from traditional showroom retailer West Elm to couch-in-a-box startup Burrow have invested in recycled fabrics or eco-friendly packaging, resale and buyback models offer circular sustainability, encouraging reuse on top of recycling.
The costs associated with furniture resale — from shipping to storing to logistics — are higher than in apparel. As such, furniture retailers have been slower to embrace the model. However, Ikea joining the resale ranks signals that major retailers are testing out a model that's previously only been championed by either small startups or online marketplaces.
Ikea goes circular
In October last year, Ikea announced that it would begin expanding its furniture Buy Back and Resell program — first offered in Canada in 2019 — to 27 countries, largely in Europe, for a Black Friday pilot. Under the program, Ikea customers could sell back their non-upholstered, used furniture for store credit worth 30% to 50% of products' original listing prices.
On Monday, the brand announced that it would be extending its program to the U.S. for the first time, launching a month-long pilot at its Conshohocken, Pennsylvania location (also home to its North American headquarters). Jennifer Keesson, Ikea U.S. sustainability manager, told Modern Retail over email that the ultimate goal is to extend the program to all U.S. stores permanently.
"Ikea has committed to becoming a fully circular business by 2030," said Keesson. "This means transforming the current linear business model… with re-use, repair, repurposing and recycling in mind from the beginning; using only renewable, recycled and recyclable materials; eliminating waste; and introducing services like Buy Back and Resell."
The retailer, explained Keesson, has been slowly rolling out the program through a "market-by-market approach" as resale laws can vary by state and municipality. In Connecticut, for example, regular furniture companies can't even sell their own returned upholstered furniture products — only licensed secondhand dealers can sell upholstered furniture with state-specific sanitation and product tagging standards. As such, most of Ikea's efforts thus far have been temporary pilots where consumers must bring in their furniture themselves to specific stores for assessment and subsequent drop off.
"We are launching the Buy Back & Resell program at Ikea Conshohocken as a pilot program to allow us to test out our process, troubleshoot any issues and take our learnings forward," said Keesson.
The complications of furniture resale 
Ikea may be one of the first major retailers to launch such a program, but a number of startups have been testing it out for the past few years.
Direct to consumer furniture brand Sabai launched in late 2019 with a line of relatively low priced sofas and ottomans in eco-friendly, recycled fabrics. The brand, explained co-founder Phantila Phataraprasit, was founded as a relatively low cost solution for sustainability-minded consumers. The brand's most expensive product, a sectional, is $1,700.
While co-founder Phantila Phataraprasit wanted to enact a buyback and resale program at the brand's founding, it took the team a little over a year to figure out logistics for the program, Sabai Revive, and launch it this January.
Floyd — another direct-to-consumer brand with bed frames, couches, tables, storage and outdoor furniture — launched a similar program this past April called Full Cycle to sell returned products and imperfect products. Floyd doesn't buy back fully used items like Sabai, but does allow products that would previously have been recycled or destroyed to be purchased for a lower price point.
The main reason why furniture resale hasn't caught on is that the costs of facilitating furniture resale online are high. "I do think that there is an operational lift that comes with [sustainable buyback and resale]," said Phataraprasit. "It is really something that you have to put time into and figure out, and for a small business, that was something we just didn't have the manpower initially to do."
Sabai offers a smaller percentage back than Ikea — 20% of the product's original price for Sabai credit and 15% for cash — but handles product pickup and assessment for the consumer and offers a non-store-credit option unlike Ikea.
Similar to apparel resellers, furniture resellers are faced with a variety of resell choices. Some services will pickup, list and sell furniture for consumers, while others will give you higher percentages if you do the selling work yourself. Moreover, buyback is segmented to specific brands repurchasing their own products, while marketplaces like Chairish or Everything But the House bring antique and estate sale experiences online.
Phataraprasit added that another complication of resale is that furniture brands must incorporate localization into their buyback strategies — selling products in similar regions — to reduce the environmental impact of moving and shipping large products.
"We were lucky enough to find a partner who handles the logistics side of things [and] to be able to localize those types of buybacks and resales," said Phataraprasit. "Bringing it all back to sustainability, it doesn't make sense to ship those products across the country and back to customers who are selling and buying."
A growing opportunity
Online furniture resale marketplace models have been been around longer, but experienced particularly large growth in 2020's pandemic furniture boom. Sales at 2014-founded, used furniture marketplace AptDeco, for example, grew 300% last year. Chairish co-founder and president Anna Brockway said that the marketplace has facilitated over 500,000 vintage resales since its founding in 2013, receiving 20% to 30% commission for its sales of luxe vintage pieces.
Now, opportunity is growing and brands themselves are entering the mix. While marketplaces are facilitated by multi-brand and multi-seller platforms, buy back programs are owned by brands and facilitated in house.
The new model is proving to be a lucrative opportunity. Ikea, for example, initiated 482,000 buybacks and gave sellers €2.1 million in store-credit vouchers over last year's Black Friday Buy Back pilot alone.
Moreover, Sabai's Phataraprasit said that she's found that sustainability is particularly important for younger generations. These consumers are looking for environmentally friendly options and are more educated about which companies are providing that sustainability than in the past. As such, Phataraprasit that furniture brands' nascent resale interest will quickly grow.
"We're definitely going to start seeing [buyback and resale] more, which is great news in terms of reducing waste for the furniture industry," said Phataraprasit. "Ikea is obviously a huge furniture retailer and having them take responsibility for their type of products in this way is really exciting to see, especially with higher turnover products like theirs… The furniture industry is starting to and has to make a shift towards being more sustainable."