With bars and restaurants closed, bartenders and chefs are taking their businesses online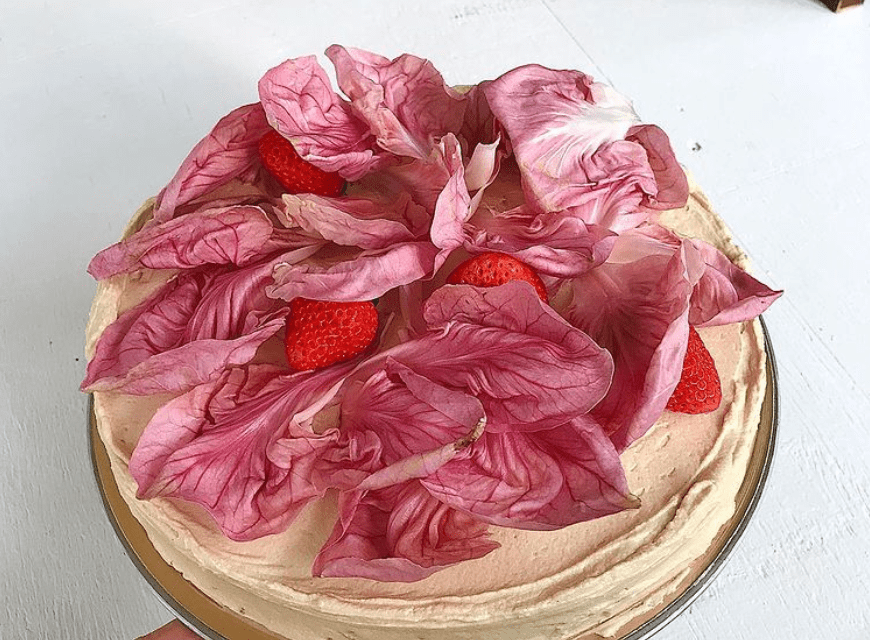 Image via Natasha Pickowicz's Instagram
When Charlotte-based mixologist Rachael Green's on-premise business came to a halt last spring, she turned to virtual courses to reach customers directly. Before, Green worked with liquor brands to develop tastings seminars, as well as taught bartending classes. Now, everything is online.
"As soon as shutdowns happened, I brought a version of my program to Facebook Live," she said. After a few weeks of gaining consistent audiences, Green began charging for private and corporate classes. In addition, she hosts a free weekly club room on Clubhouse, which currently has over 10,000 members. 
"When starting out, you say yes to everything," Green said. "But now I'm learning to price my services according to demand." Green currently charges up to $500 per private event, depending on size and cocktail complexity. Her plan is to build out an agency of bartenders who can use virtual classes as supplementary income even beyond the pandemic.
Green isn't the only hospitality professional trying to find new business online. Bartenders and chefs alike are seeking out digital platforms to build and monetize their personal brands. And a number of platforms have come forward claiming to help these people better market themselves to a national audience and find new ways to connect and monetize.
With the hospitality industry having been one of the hardest hit during the pandemic, the addition of digital classes that forego bars and restaurants has created a new opportunity for service workers. Despite the spike in food delivery and pickup, the dining and bar space has suffered massive losses; By the end of 2020, a National Restaurant Association survey of 6,000 restaurant operators showed that 87% of full-service restaurants reported a 36% drop in sales. It also found that 10,000 restaurants have closed across the country in the last quarter of the year alone. 
Ian Moore, founder of the online chef collective Demi Communities, said the pandemic has shown that chefs and bartenders have all had to become marketers and storytellers. Demi charges members $10 per month for access to a specific chef's advice and recipes via WhatsApp groups. Essentially, users pay the monthly fee to be part of private group chat with the culinary professional of their choice. Until now, many chefs held out for recipe book deals to strike out from the restaurants they're associated with. Now, they can find ways to get more direct revenue — the way podcasters adopted Patreon, said Moore. 
But there are also challenges to building a group chat-esque collective, said Moore, which the Demi team is navigating as they prepare for the official app to launch next month. "We don't want it to be an onslaught of 'ask me anything' style chats," he explained. As a result, small groups will be curated based on interests.
Demi currently has 700 paid subscribers (which he said were acquired organically through social networks), and the plan is to gradually grow moderated chef-led groups when the app launches; the company will add between three and five chefs a week for the first few months. At the moment, 100% of the monthly fees go to the chefs. However, once Demi launches the app, the startup will be taking a percentage cut that covers the transaction fee and business costs. The company has yet to decide what that fee will be.
Natasha Pickowicz, pastry chef and host of Never Ending Salon on Demi, told Modern Retail that "the pandemic has narrowed the distance between the kitchen and diner, and the food world is opening up." Pickowicz's group consists of nearly 200 paying members, all of who get access to the shared baking techniques, dessert inspiration and photos. Pickowicz, who just started working on a cookbook, said that aside from the financial gains, the Demi interactions act as an inspiration for recipes. "It's helped me think about the type of baker who'd want to buy and use my recipes," she said. 
Meanwhile, The Industry Collective, a newly-launched organization that connects professionals in the spirits business, comprises 40 experts from across the beverage and hospitality sectors. The group matches mixologists with communications professionals, influencers, sommeliers and media members from publications like Food & Wine. It's also building a list of clients across beverage, e-commerce, technology, VC and DTC industries.
Founder Taylor Foxman said that she created the collective as a vehicle to collaborate and problem solve during the pandemic. The pandemic, she said, forced more well-known bartenders and mixologists — as well as those who didn't have national renown — to rethink their individual business opportunities. That's where resources provided by The Industry Collective come in. One of the collective's perks, for example, is introductions with beverage brands to work on long- and short-term contracted projects. The collective also works with bartenders and experts on copywriting and content development deals.
In the coming year, The Industry Collective plans to organically scale up brand partnerships with brands and grow its roster of businesses and beverage professionals. Current partner clients include cocktail kit service Sourced Craft Cocktails and alcohol delivery app Bottlecapps. 
Pamela Wiznitzer, a New York mixologist and beverage program director, had to pause many of her seasonal contracts. To make up for lost revenue, she's been offering a virtual bartending class. She has taught cocktail classes for nearly eight years; "I'm not new to this," she said. But the digital part is certainly a new dimension. Wiznitzer is currently a member of The Industry Collective — and said the group has provided an added resource for marketing and future branded deals. 
"With so many new consumers interested in at-home mixology, there's an influx of demand for our services," Wiznitzer. She's grown her online business with her online classes, as well as, corporate seminars and gatherings as a big revenue driver.
The question remains whether these new revenue streams will last post-pandemic. In Wiznitzer's eyes, these virtual programs have legs. Daily bar-going habits in particular, she explained, have often been hand in hand with office culture. As many companies remain remote, she reasoned, business district bars that normally thrive on happy hours may have to rethink their businesses.
While many people are chomping at the bit to get back into bars and restaurants, Wiznitzer said a hybrid virtual-on premise model is likely to shake out. "It's an exciting time to diversify our income sources and introduce consumers to a different face of the industry," she said.