With new launches, DTC baby brand Lalo is solidifying its product roadmap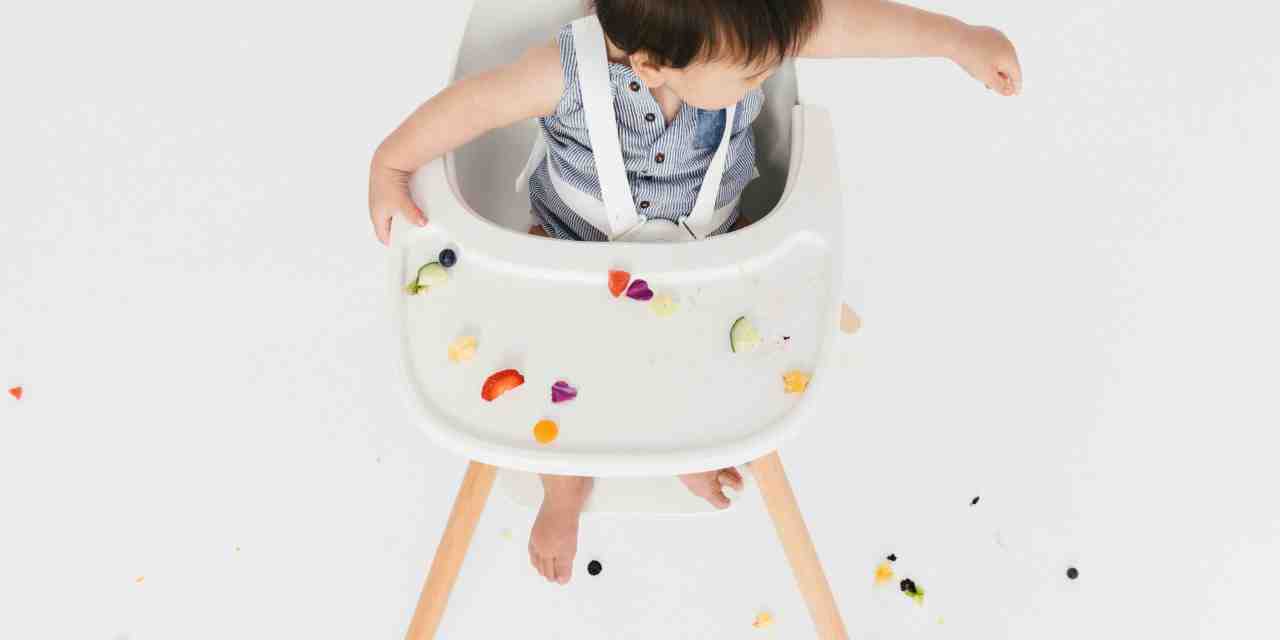 Baby gear brand Lalo is expanding its product line.
This Wednesday, the brand is adding a high chair to its assortment after debuting with a stroller in March. Founded by CEO Greg Davidson, CMO Michael Wieder and chief product officer and Warby Parker alum Jane Daines, Lalo is approaching its expansion with a steady drip of product launches, rather than relying on the hero-product approach that can box new brands into a specific one-product niche early on.
For Lalo, the product cycle allows room for each launch to land, and for the brand to collect customer data and feedback to improve on past launches, while still recapturing customers' attention at the same pace as they need different items for a new baby.
According to Daines, Lalo collects birth dates for customers in order to consider what stage parents will be hitting next as the brand plans its product roadmap. So the stroller came first, followed by a high chair. The brand plans to build out those two categories — in-home and on-the-go — while listening to customers to hear what they need.
The company, which so far has raised one undisclosed pre-seed round of funding, is going up against the $10 billion baby gear market dominated by big-box retailers like Target, Walmart and Amazon as well as other direct-to-consumer brands in the space, including Mockingbird. But like all new-to-market DTC brands, the company can't rely on the typical mechanisms that boosted earlier brands in the space, like cutting through category noise with a single-product launch, or putting money behind Facebook and Google campaigns to capitalize on quick customer acquisition.
Instead, Lalo is combining its data-backed product roadmap with a marketing strategy that relies on physical retail, word-of-mouth and a network of customers-turned-ambassadors to gain footing in a crowded category. Right now, Lalo has one store in New York, and also works with ambassadors to facilitate in-person product trials with customers. The goal is to avoid transitioning the confusing experience for shopping for baby products in stores to online, where customers are met with sponsored search results and nearly identical social media ads.
"This general shopping experience both online and in stores talking to people, we realized through talking to customers it was overwhelming and confusing. The actual experiences weren't good enough," said Davidson. "We want to create an end-to-end digital and physical experience that eases the process of shopping for baby products by facilitating communication and milestones with parents."
Part of that approach is to include a text message customer service experience that parents can use to ask questions and get assistance with set up, as well as set shipping dates for items to arrive only when a baby grows into it. A high chair, for example, is an item often purchased through registries, but not needed for another six months after a baby is born.
To promote the launch of the high chair, Lalo is relying on its ambassador program, which stemmed from the belief that parents are much more likely to buy something that's been recommended by someone else. The brand sought out top customers in seven cities across the US who they can tap to host "modern Tupperware parties" on the brand's behalf, bringing products into customers' homes or setting up appointments, so people who can't visit the brand's retail store in New York can test products before they buy. The brand doesn't share how ambassadors are compensated, but said that it's not a multi-level marketing system where ambassadors have to buy inventory to sell themselves.
"Leveraging customers means you're working with people who are invested in the brand. It's community-building," said Davidson.
By timing its product launches alongside the cadence of what parents need as babies grow up, the goal is that the brand will pop up in the right places at the right time.
"Word-of-mouth for brands in this category is the ultimate goal. Sales, too, but the most effective way to retain customers long term is word-of-mouth," said Marco Marandiz, the founder of DTC marketing firm Petri Growth. "But it's hard to get. You have to be able to show that your business is growing around events like product launches while serving your customers well."