With office holiday parties on hold, digital corporate gifting is taking off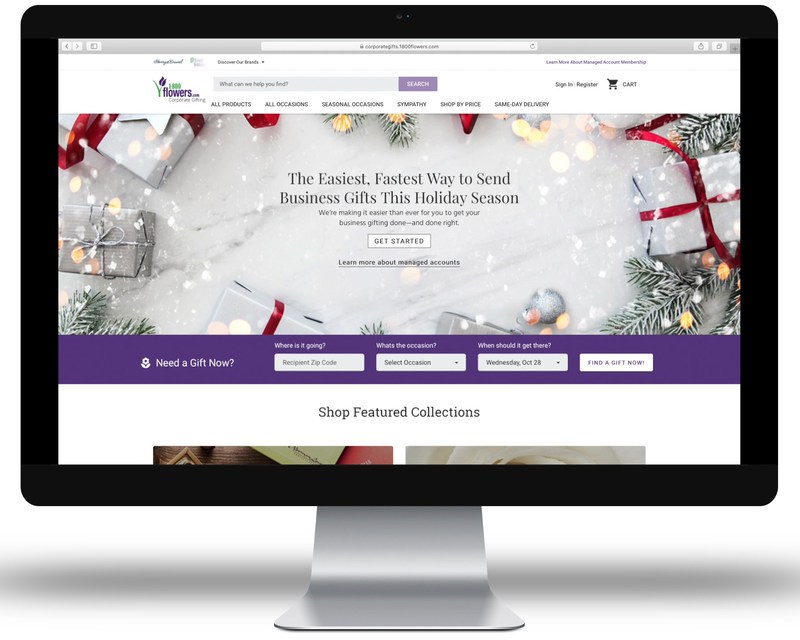 This year's office holiday party is going to be very different, if happens at all — and companies are trying to capitalize. 
Amid the second wave of coronavirus lockdowns, employers across the country are trying to figure out way to facilitate remote present giving. And a number of businesses are trying to facilitate such corporate gifting services. Startup Loop & Tie, which specializes in curated gifts for business teams, is seeing record demand from clients this year. Meanwhile, 1800-Flowers.com just launched a special corporate gifting portal aimed at remote offices. And marketplace This Same Sky, a marketplace focused on internationally-produced artisan goods, pivoted away from consumer-facing sales to custom enterprise orders when demand spiked earlier this year.
Loop & Tie, which launched in 2013, said that already its 2020 sales this quarter have exceeded the full period's revenue from 2019. The company creates themed gift curations. These range across categories like personal care, food and drink or home decor. Once the account holder sends them out, each invitee then chooses their own gift and where to ship it. 
To reach new clients, Loop & Tie implemented a "strong inbound strategy," including using organic search ads via Google. Until this year, the majority of Loop & Tie customers placed holiday orders in early December. "We're seeing gifts going out a lot earlier this year," Shah said, which is also due to anticipated shipping delays and many employees being remote. "All these factors helped front-load much of the seasonal demand." 
The customer numbers are up, and gifts are trumping often awkward holiday events. "This year, a chunk of holiday party budgets are being shifted to 'appreciation' purchases," said Benish Shah, chief growth officer at gifting e-commerce site Loop & Tie. The company is also seeing a move away from one-size-fits-all gifting, with teams choosing customized options for different tastes. 
The types of gifts are changing too. In the past, many employers would bulk purchase items like wine or chocolate for the entire office, Shah said. Now it's possible to give more personalized presents, so more companies are taking advantage of these services. This year, the most popular gifts have a "large focus on wellness and at-home activities," said Shah. 
Similarly, 1-800-Flowers.com's new SmartGift portal, which launched in November, allows business gifts to be sent to those working remotely. Eric Gehnrich, senior vp of Business Gifts Services at 1-800-Flowers.com, said the site was borne out of business customers looking to reward employees throughout the pandemic. 
The scattered workforce, lack of office time and privacy concern presented a challenge to create SmartGift. "Sending gifts to a new client's home can feel intrusive," Gehnrich said. Fitting for 2020, the feature notifies recipients of pending gifts via email, SMS, Slack or LinkedIn "and allows them to digitally unwrap it." They can also choose the delivery date and address, or swap it for another item. "It's still early, but we're seeing positive engagement on this platform," said Gehnrich.
According to the Better Business Bureau, this year more than ever employers should send gifts that "help maintain and strengthen relationships." While traditional large end-of-year gatherings aren't feasible, "gifts are a safe way to show appreciation." What's more, the concern over burnout, stress and low morale is also on the rise; A recent Gallup poll revealed that businesses that boast high employee engagement are outperforming other businesses this year.
As many businesses stick with remote workforces, Shah predicted remote gifting through to continue to grow. There are opportunities to gift employees during other celebrations and milestones, such as promotions and birthdays.
"It's a solution many people are looking for, but often don't know where to start," said Shah. "Coronavirus aside, gifting always has been and will be part of corporate culture."