With Walmart's Cookshop, the shoppable video war heats up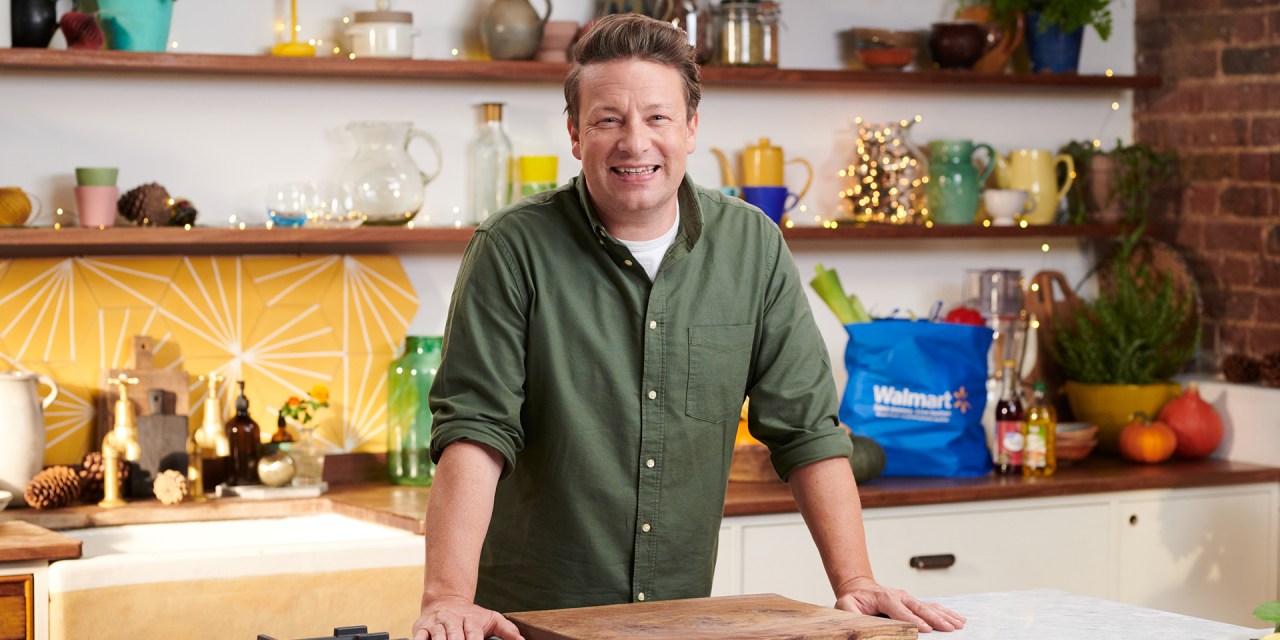 via Eko
Walmart is expanding its investments in shoppable content.
Last week, the company debuted a new hub for shoppable cooking videos, part of a series called Walmart Cookshop. Cookshop videos are short and interactive, featuring celebrities like Patti LaBelle and Sofia Vergara guiding viewers through a set of recipes. Viewers can select their own preferred meal type (a casual dish or a fancy one, for instance) and what the event is for (a video chat or an in-person gathering).
Right now, Cookshop videos are only available on one landing page on Walmart's site. But in the near future, Walmart is looking to expand those videos to other parts of its marketplace. Tom Fishman, general manager of interactive experiences at Eko, which developed Walmart Cookshop and makes other shoppable content for the company, said that he's been seeking out "different opportunities for discoverability and distribution" for the videos on Walmart.com. He added, "we have partnered very tightly with the product and technology teams with Walmart to move super quickly to a very ambitious roadmap" for that distribution.
This hints at shoppable videos soon being dispersed far and wide across Walmart's marketplace. And given that Amazon has also been spreading shoppable livestreams hosted on Amazon Live to more corners of its platform, including onto product pages, both companies seem to see these interactive videos as an important part of product search and discovery. As Walmart and Amazon battle over e-commerce shoppers, shoppable video has become a new frontier for competition.
In 2018, Walmart invested $250 million in Eko, and together, the two companies have designed a number of shoppable shows, including a slate of narrative series as well as reality and cooking shows. It isn't Walmart's only foray into shoppable e-commerce: Walmart owned the streaming service Vudu for several years, with the intention of churning out shoppable content, until it sold the service to Fandango last year. Last year, Walmart also worked with Tastemade to create shoppable videos, but those are mostly hosted on Tastemade's own channel rather than on Walmart's marketplace. And in December, the company tested a shoppable livestream with TikTok — Walmart's only livestream-specific effort so far.
Eko and Walmart have beta tested Cookshop since last year, and Eko said that the clickthrough rate on the videos beat expectations. 8.7% of customers viewed recipe ingredients, he said. Fishman wouldn't disclose data on the actual conversion rate for purchases, but said, "the early signals are very, very exciting and exciting enough that we went ahead and launched a new phase."
Eko and Walmart engineered these videos for two different categories of consumers: people who are busy and want to get information as fast as possible and people who have more leisure time to immerse themselves in the video. Different customers are targeted different types of videos; busy viewers, for instance, tend to be viewing on a phone, so much of that content is optimized for vertical video. Those programs are also paced faster — with more options to skip ahead — in contrast to videos targeting people who have more free time. Eko said that cooking videos tend to work best for on-the-go viewers, while the narrative ones are more immersive. "You have a different device, the timing and cadence of a different creative," Fishman said. "It all comes down to that focus on customer need." 
Walmart's increasing investments in shoppable videos come as Amazon is interweaving Amazon Live — its live-stream shopping platform — into new parts of the Amazon marketplace. Most recently, Amazon has begun placing livestreams prominently on the pages for individual products, as well as on category pages. It also recently started allowing customers to follow their favorite streamers on the platform, and this week it added new ways for shoppers to watch past livestreams from influencers they follow. Both companies seem to be betting that product discovery — as it already is on TikTok — is increasingly going to move toward the interactive video space.
"We're just seeing content in a big umbrella term become a bigger part of retail and of selling," Laura Kennedy, a retail analyst at CB Insights, told Modern Retail in reference to Walmart's experiment with Tastemade.
For now, there are still notable limits to where shoppable videos show up on both platforms. Neither Walmart nor Amazon serves shoppable videos in search results quite yet — but given the ways in which video-focused apps like TikTok have become powerful product discovery tools, that future doesn't seem far off.