'You can't just export the strategy': How Muji's US expansion faltered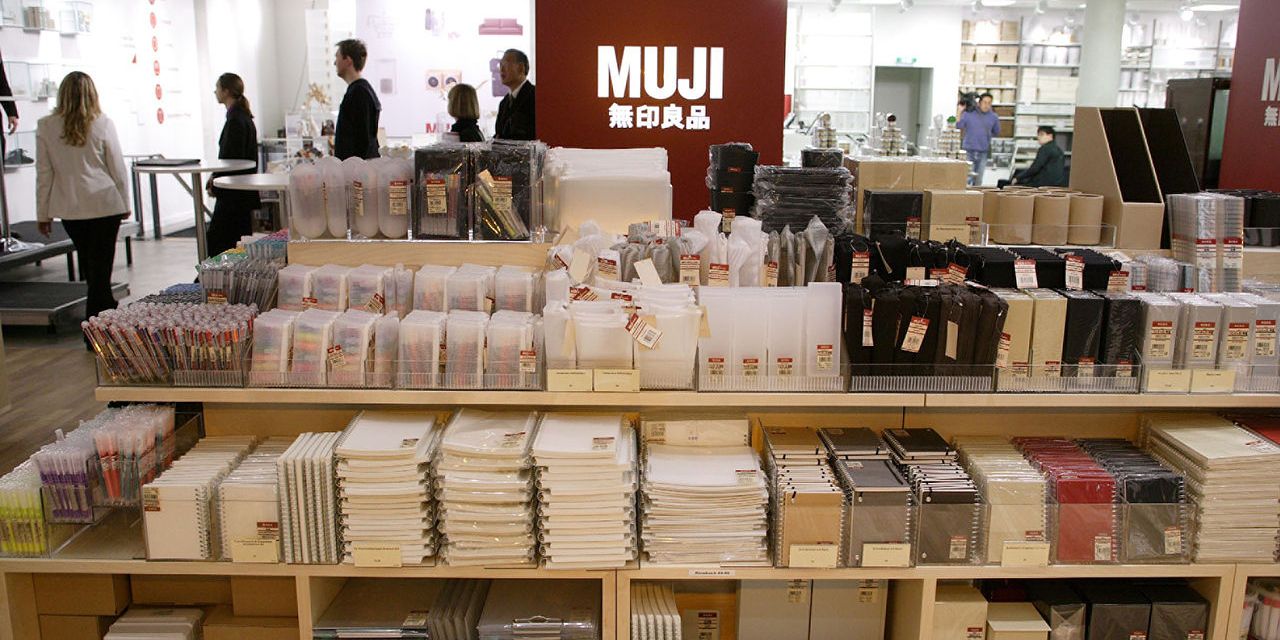 Japanese retailer Muji is the latest brand to feel coronavirus headwinds.
Last week, the company announced that the U.S. arm of its business will file for Chapter 11 bankruptcy. Muji currently has 18 stores in the United States, and is reportedly mulling scaling back that footprint. It's certainly not the only retailer facing similar hardships, but the Japanese company has had its own set of problems since before the pandemic.
In the first quarter of 2019, parent company Ryohin Keikaku reported an operating profit of 13.3B Japanese yen ($124 million). Its Europe and Americas business, however, recorded a loss of 557 million yen ($5.1 million). This year, the situation got worse; the entire company reported its first operating loss in over 10 years, losing 4.1 billion yen ($38.2 million), and the Europe and Americas business's loss sunk to 1.99 billion ($18.6 million).
The company's CEO, Satoshi Okazaki, said in a statement that "Muji has felt the devastating effects of the COVID-19 pandemic on in-store retail, and as a result will take this opportunity to refocus our efforts in the United States on key regional markets and ecommerce." But the problems Muji's U.S. business faces are accelerations of longstanding ones. Namely, its expensive store strategy hasn't been able to grow the brand at the rate necessary to turn a profit. Meanwhile, its e-commerce business faltered because it didn't have mass appeal.
An expensive footprint
One of the biggest things dragging Muji's U.S. presence down is its very stores. "Muji doesn't have a massive store footprint," said Jessica Ramirez, research analyst at Jane Hali & Associates, but there doesn't appear to be a cohesive logic surrounding the locations.
Ramirez pointed to Muji's New York City presence. Currently, the company has three stores in Manhattan, all quite close to each other — in Soho, Flatiron and the East Village. "You could walk to them within 45 minutes," said Ramirez.
Muji's store placements, said Neil Saunders, managing director of GlobalData Retail, "are typically very expensive real estate." The strategy the company seemed to follow, in terms of its physical footprint, was "big cities in prime locations."
But what Muji offered never quite matched with its expansive stores. Much of Muji's products are "fairly low-value stuff," said Saunders. It sells basic apparel along with some stationary and homewares. "You need to see significant volume to make the economics of a large expensive store work," he said. Meanwhile, much of the neighboring stores in areas where Muji has traditionally had a footprint were luxury retailers that sold higher-priced goods.
Trying to become a dominant brand
This points to a disconnect in Muji's strategy. It has focused on highly-trafficked, and therefore expensive, places to set up big stores, but it never quite became a mainstream name. "Not many people in the American market are familiar with [Muji]," said Ramirez.
True, the company has a strong fanbase, but those select few who love the company's pens and notebooks haven't been able to translate that into mass appeal.
This, in turn, hurts Muji's e-commerce strategy. The way to last as a big retailer selling digitally is to go big. It's not enough to be a niche brand relying on diehard fans to order online — especially if the company is still expected to pay the expensive rents of its closed down stores. "You're not getting people from Idaho and Arizona surfing on the Muji site," said Saunders. "The brand doesn't have the visibility."
As a result, the company is now looking for a reset. That will likely happen in the form of some store closures and a newfound emphasis on finding new digital customers. While the brand is strong for those who know Muji, it still has a lot of work to do to grow its U.S. base.
It could focus on smaller and cheaper locations, or even try and find retail partners in places like malls. One thing, however, is clear: it can't simply copy the playbook it follows in its home country.
The retailer is a dominant brand in Japan and has been trying to become a big global force. "The brand is very different in Japan," said Saunders, compared to other markets its tried to grow in. "You can't just export the strategy from Japan to the U.S."