Amazon Briefing: Aggregators search for growth in other marketplaces with a selective deal strategy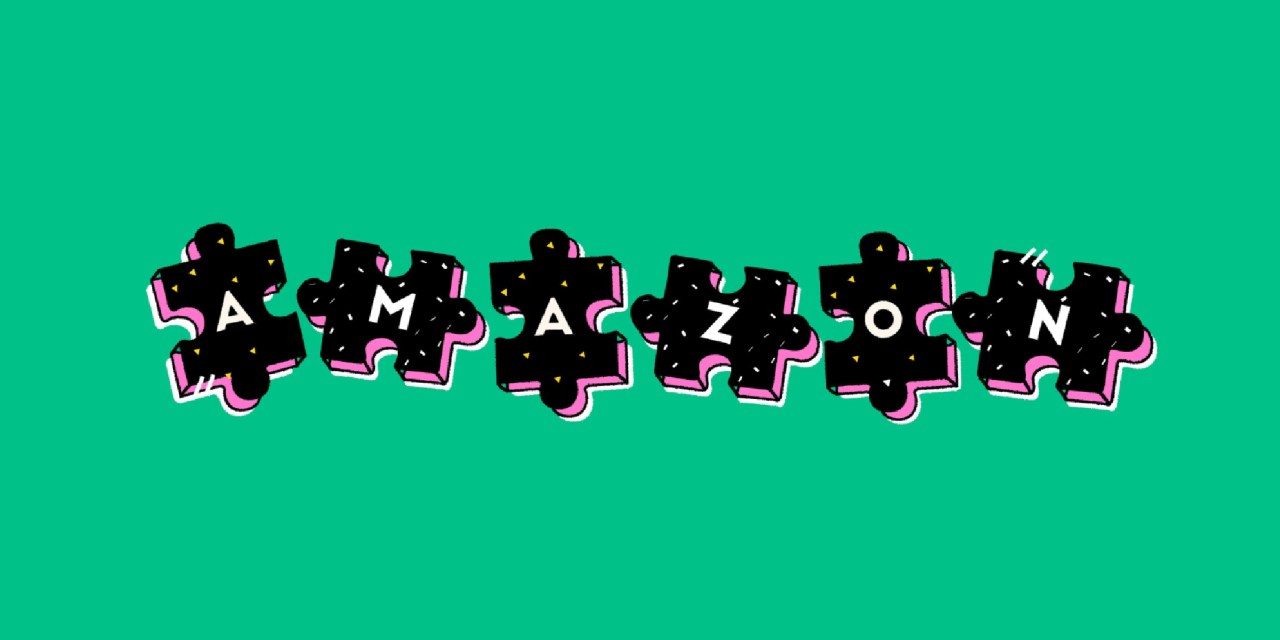 Ivy Liu
This is the latest installment of the Amazon Briefing, a weekly Modern Retail+ column about the ever-changing Amazon ecosystem. More from the series →
This is the latest installment of the Amazon Briefing, a weekly Modern Retail column about the ever-changing Amazon ecosystem. To receive it in your inbox every week, sign up here.
Amazon aggregators have become much more selective about the brands they pursue and have started forming alliances with other marketplaces outside of the world's largest e-commerce company to counter a slowdown in growth across the sector.
The market for aggregators grew swiftly during the pandemic. These holding companies have attracted more than $15 billion in funding since 2020, according to data from Marketplace Pulse. But this year, aggregators have hunkered down and shifted focus to staff reduction and consolidation as record-high inflation and a potential recession has led to softening consumer demand.
"Aggregators have become increasingly pickier in the types of Amazon brands they are pursuing," said Jon Elder, CEO and founder at Black Label Advisor. "Attention has shifted from rapid acquisitions to a renewed focus on brands they already own and expanding their product lines by internal staff," he added. Elder is a consultant for third-party sellers on Amazon and directs clients to work with aggregators like Heroes, Forum, Benitago, and Thrasio when they are thinking about exiting the marketplace.
Elder said that historically, many of these firms acquired brands that relied solely on Amazon and its fulfillment service. But now, aggregators "want to see diverse revenue streams outside of Amazon. The expectation is that your brand should also be strong on Shopify, Walmart, and other platforms. FBA-only businesses are simply not attracting the higher multiples anymore," said Elder.
One of these companies, Forum Brands, says its strategy will be to rely on diversification in terms of the channels that it sells through. "We've made a pretty conscious push across other marketplaces, and having a direct-to-consumer presence and more of a direct touch point with the customer at the end of the day, and then expanding into opportunities in physical retail as well where it makes sense," Brenton Howland, co-founder and co-CEO of aggregator firm Forum Brands, told Modern Retail in an interview.
Howland said the company has "just announced a partnership with" Target's e-commerce marketplace (known as Target+ or Target Plus.) "It's a little bit different in the sense that it's a more curated assortment. And so there are fewer sellers, slightly different strategy," Howland said. Forum Brands also has started selling through Walmart's marketplace.
Listings of products from dog leash brand Leashboss "sold and shipped by Forum Brands" were live on Target's website. Some of the brands the company has acquired include pet products retailer Bonza and eco-friendly baby products firm Simka Rose.
With this expansion beyond Amazon, aggregators are chasing higher revenue numbers, as well as ways to mitigate risk, experts agreed. "Amazon, to us, has always long been just a point of ingress. It is the most data rich, most dynamic pool of creators and entrepreneurs in the consumer economy that have built really fantastic businesses, but it's still just a portion of total retail sales," Howland said.
To be sure, Amazon has 39.5% of online market share in the U.S. What that means, according to Howland is that "there are lots of other opportunities to go find pockets of demand and meet consumers in ways that create very healthy business models and brands on our end."
"As demand softens, we've leaned into recognizing that there's lots to capture outside of the four walls of the Amazon marketplace," he added.
Aggregators are relying on the "seller to do the hard work" to build those channels, and then the aggregator takes it to the next level, Elder said. "It's a very smart pivot for them [aggregators]. However, it reduces the number of potential acquisitions," he added.
Data featured at a Fortia Group event for aggregators in June pointed to a more than 30% drop in valuations of aggregators on average. A Fortia Group survey of 35 buying firms showed that 30% of aggregators reported a 10% decline in pace of deal flow in the second quarter compared to the first quarter of this year.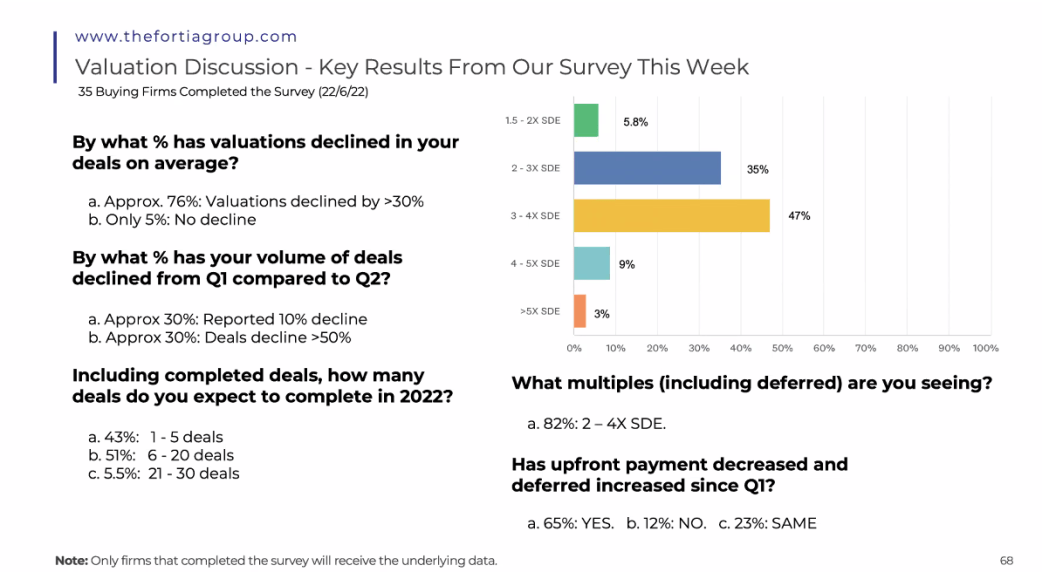 "Overall, countless deals have been placed on pause as global uncertainty and fears of a widespread recession are in everyone's minds," said Elder from Black Label Advisor.
Forum Brands' Howland said while the company has not paused acquisitions this year, it is seeing prices come down roughly 20% to 30%, relative to where they were at the same time last year. Forum Brands is chasing deals with sellers that report anywhere between $5 million to $15 million in annual sales. The company — which employs 90 people — said it will make a concerted push to acquire more depth in the personal care category in the second half of the year.
"We've maintained really disciplined prices on deals that we've done over the last 18 months, that now puts us in a really advantaged position to lean into investments for assets that are still as attractive as they were when there was a whole market, but that we're now getting access to in a way that maybe we weren't quite before," said Howland.
Aggregators' focus has completely shifted to top-tier brands only now, said Elder. "In the past, aggregators pursued brands that had potential but things have shifted over to pursuing brands that have strong metrics across the board already," he added.
According to Marketplace Pulse, acquisitions are still happening while the industry is readjusting to the lessons and mistakes. "For some, that meant pausing acquisitions; for others, accelerating deals while the market is full of uncertainty. For others, that meant retaining the founders or their teams rather than purchasing only assets," a June blog post from the company noted.
Elder said aggregators are only looking at "buying businesses with a 75/25 split between Amazon and Shopify revenue." "The expectation is that to exit with them, your brand should have a strong presence off Amazon, have a strong email list, and a booming following on social media," he said.
Still, the most common cost-cutting strategy aggregators are adopting this year has been staff reduction and consolidation. In May, Thrasio said it was laying off about 20% of its staff that works in its marketing, creative and brand operations teams amid a slowdown in growth.
"As the boom times are now over, aggregators have found themselves top heavy staff wise and are having to cut back as the deals have dried up. Some larger aggregators have cut their entire acquisitions team. As we head into greater global cooling, we can expect to see further staff reductions," said Elder.
Howland from Forum Brands said one of his top priorities will be, "really investing in profitable growth from here."
Amazon news to know
Amazon's contactless palm scanner payment technology will roll out at 65 Whole Foods outlets in California including stores in Los Angeles, Santa Monica and Sacramento.

The real purpose of Amazon's iRobot acquisition is to map houses using data, one Bloomberg columnist argues. "The smart home is clearly a priority for Amazon," Bloomberg reports.

According to a Bloomberg report, Amazon warehouse employees in the U.K. are preparing to strike and demand an increase in pay to £15.
What we've covered