Amazon Briefing: Despite years of investments, many Amazon grocery sellers still face uphill battles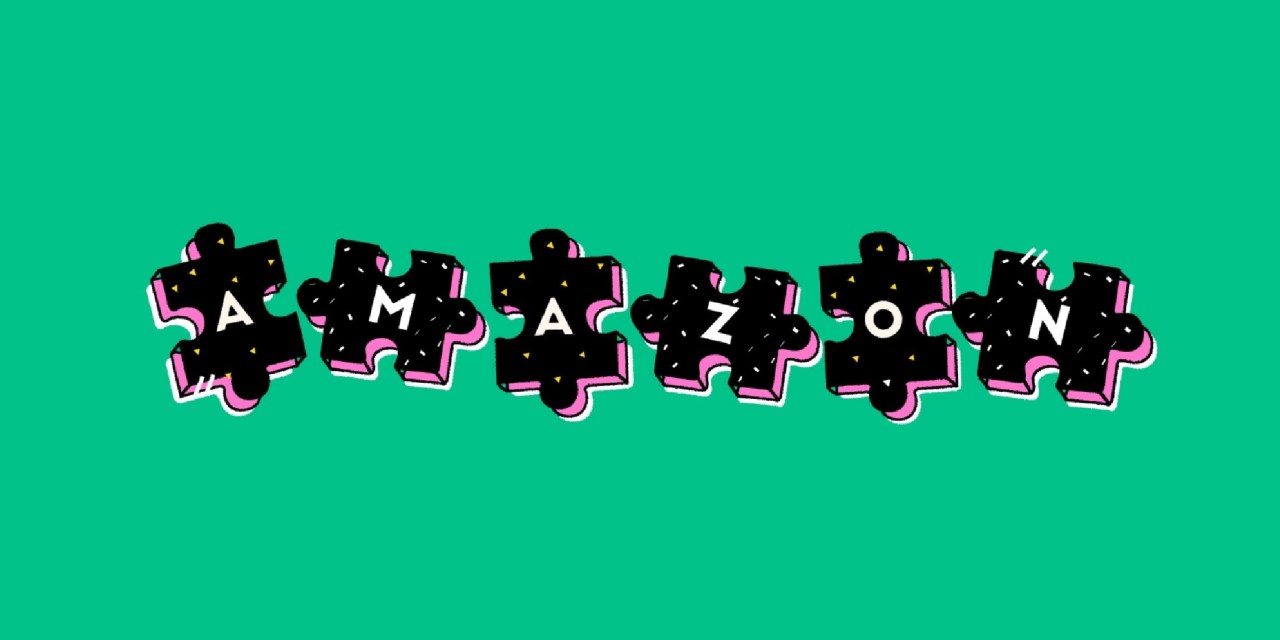 This is the latest installment of the Amazon Briefing, a weekly Modern Retail+ column about the ever-changing Amazon ecosystem. More from the series →
This is the latest installment of the Amazon Briefing, a weekly Modern Retail column about the ever-changing Amazon ecosystem. To receive it in your inbox every week, sign up here.
This week, Amazon celebrated five years since it first revealed plans to purchase upscale grocer Whole Foods Market. While its grocery business has grown significantly both online and in-stores since then, sellers say there's more Amazon could be doing to better court food and beverage brands.
Since acquiring Whole Foods, Amazon has launched an assortment of other services in a quest to dominate the grocery market, including Prime Now, Amazon Fresh, Amazon Go and others. But many of those services aren't available for national distribution — meaning grocery brands trying to get into e-commerce are faced with a tough choice for how best to enter Amazon. Meanwhile, its top rivals Walmart and Instacart still account for a bigger share of the online grocery market, according to Insider Intelligence.
What's more, sellers of grocery items on the Amazon marketplace have had to reevaluate their sales projections after the pandemic. Food and beverage brands that sell through Amazon's marketplace continue to grapple with how to sell perishable products on Amazon, and face a number of challenges including maintaining profitability amid rising seller fees. Amazon declined to comment on this story.
CPG brand Seed + Mill, which started selling Middle Eastern food items including fresh halva, tahini and sesame ice cream on Amazon nearly a year ago, did not see instant success on the platform.
"We've seen an increase in sales on Amazon month-over-month. But in full transparency I think it's because we're coming off a low base and we're offering single units," said co-founder and CEO Rachel Simons.
"Not very much of our sales are from Amazon, maybe less than 10% per month," said Laura Harrison, sales manager at Seed + Mill. Amazon struggles to sell perishable goods, Harrison said. For example, Amazon's fulfillment service only accepts items that can melt from mid-October to mid-April. That means that Seed + Mill has to switch over to Fulfilled by Merchant in the hot summer months. "If they had an option for temperature control, that would be beneficial not just to our brand but so many other brands out there that are grocery brands that are perishable. That's one thing they are missing right now," said Harrison.
Some of these issues could be solved by being on Amazon Fresh, the grocery-focused arm of the e-commerce giant. But, that's a different system that's also difficult to navigate for startups. "I would LOVE our products to be available through Amazon Fresh but it works a bit like a regular grocery store — in that they need to select us – as opposed to us just listing ourselves," said Simons in a follow-up email. "Honestly, connecting with the buyers there isn't easy, even if they were willing to take us!"
Still, grocery brands "continue to invest in Amazon and see it as a main growth driver," Thomas Baker, founder and CEO at Amazon marketing agency Fordebaker, said in an emailed response. Insider Intelligence projects that Amazon's online grocery business will reach $41.17 billion in sales by 2024, up from $25.31 billion in 2021. He added that a few of his grocery clients, "are looking to expand in the EU which indicates a continued confidence in Amazon."
Carmel Hagen, founder of baking brand Supernatural, said that Amazon can be a challenging place for grocery sellers because of the fee linked to the size and weight of the product.
Amazon deducts an additional commission from a brand's sales based on weight in order to cover the additional fulfillment costs associated with getting the goods to the customer after it has been ordered. As a result, companies that sell inexpensive but bulky goods like cases of soda or jars of tahini, may find Amazon's fulfillment service to be costlier.
"My products are small and for the most part are in the Small and Light Program. That gives me a cheaper cost of doing business than someone that is selling a beverage or a bag of dried beans," Hagen said.
"For them to be a competitive player in grocery period, they have to be a compelling place for CPG brands to want to win. Every single grocery item, every single aisle in the grocery store has to feel that way about Amazon. And right now, I don't think that's a true statement," she added.
Supernatural has sold fresh baking ingredients and sprinkles on Amazon since November 2017. Supernatural saw over 50% of total annual sales originating from Amazon in its first few years after launch. However, in the third quarter of 2021, its traditional brick & mortar sales outpaced Amazon sales for the very first time due to Supernatural's increased retail footprint and distribution. That drove down the percentage of sales stemming from Amazon to 40%.
Still, Amazon remains an important place for product discovery. According to Seed + Mill a slowdown in sales on its DTC site led to the company launching its services on Amazon — and is why the company is sticking with Amazon for now. "We're hoping people discover us there [Amazon] and maybe buy a single unit which we can't sell affordably on our own site. The hope is they'll come back to us for a larger purchase later," said Simons.
But as with other categories, selling grocery products through Amazon's various channels can sometimes come with technical difficulties. According to Seed + Mills sales head Harrison, there has sometimes been a disconnect between the Seed + Mill stock sold on Whole Foods, and the stock sold on Amazon.com. The issue appears to be related to two different sets of names being fed into the Whole Foods and Amazon inventory systems respectively, because Seed + Mill's name includes a special character. That led to Seed + Mills products not showing up in the Whole Foods delivery search even though it was in stock and available in stores.
"It had something to do with the way that our brand name was entered in the Whole Foods system versus the way we entered it on Amazon's marketplace in its correct form," Harrison explained. "I still have not been able to figure out how to bridge that gap. Even our buyer at Whole Foods doesn't know how to do it either. There's not a good system in place to make sure those things are completely synced," added Harrison.
Despite the technical hiccups for brands, grocery is expected to remain a significant area of business for Amazon in the future. That's because as shoppers cut back on discretionary spending due to inflation, they could turn to Amazon for more of their grocery purchases.
"Until Amazon figures out how to make your food brand on Amazon a profitable proposition for all grocery brands it can never truly come out as the top player for online grocery," said Hagen.
Amazon news to know
What we've covered