Shein is hiring to build its U.S. marketplace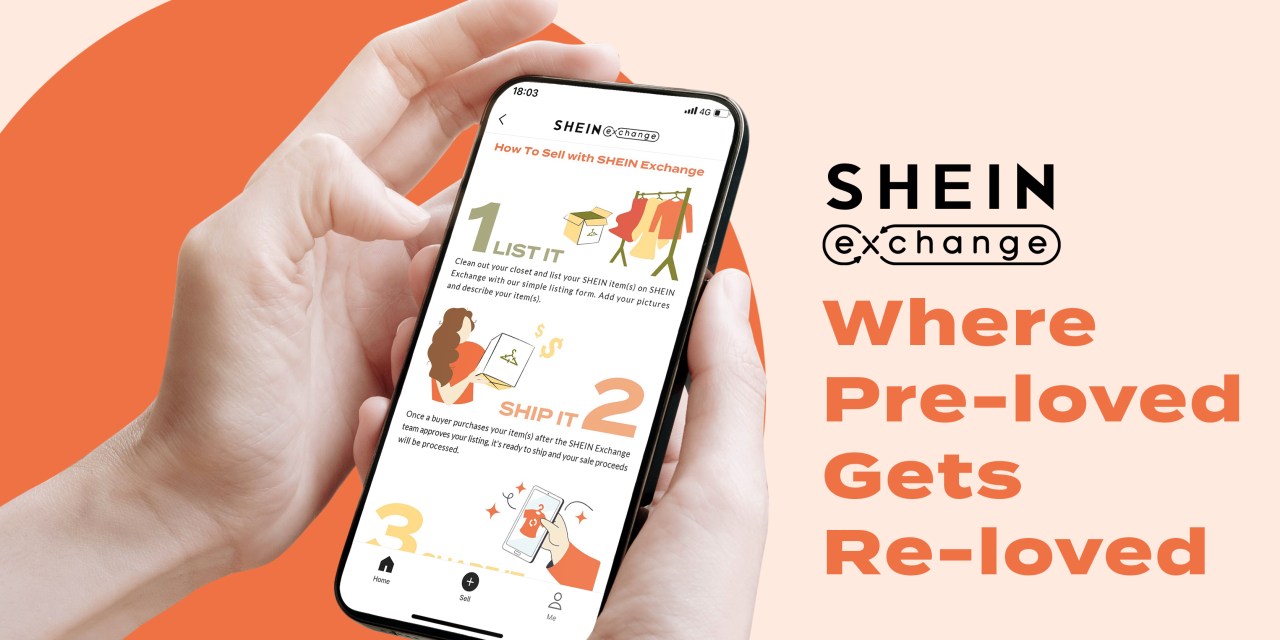 Shein
Chinese fast-fashion retailer Shein appears to finally be building a marketplace for U.S. sellers.
The company has recently posted openings for multiple positions in Los Angeles and California on LinkedIn, as spotted by Juozas Kaziukėnas, founder and CEO of Marketplace Pulse. Earlier this week, Shein posted an opening for a senior business developer for its marketplace business, whose primary responsibility will be "to identify and pursue new business opportunities" for Shein's U.S. marketplace. Shein is also hiring for the position of AML compliance officer – global operations center, USA to "lead, oversee and ensure effective execution" of anti-money laundering and compliance activities in North America and Latin America regions. The online retailer is also hiring a supplier management specialist and an inventory clerk among other positions.
Experts and retail executives Modern Retail spoke with said this move was inevitable, given that Shein has already launched marketplaces in other countries, like Brazil. But they cautioned that the company may have a tough time convincing U.S. sellers to add Shein as a distribution platform. In the U.S., Amazon merchants, for instance, typically sell goods which are more expensive than what is sold on Shein. And Shein's selection is largely driven on fast iteration. They also pointed to the fact that historically, Chinese e-commerce giants like Alibaba, which had a similar strategy to attract U.S. sellers have struggled to take off in the U.S.
While Shein said it didn't have anything to share "regarding a marketplace format in the U.S. at this time" in response to a query from Modern Retail, it pointed to the launch of its marketplace in Brazil. Shein announced on Thursday that its integrated marketplace will onboard local third-party sellers to meet the demands of Shein's Brazil customers for a much wider variety of products and product categories, as well as quicker fulfillment times. Shein started piloting this marketplace format in Brazil in 2022.
"They're doing the same thing every other retailer has done over the past few years, which is expanding their selection through the marketplace," said Marketplace Pulse's Kaziukėnas. "They seem to be looking to expand to include merchandise from many other sellers. And in this case, specifically, they seem to be interested in adding U.S.- based sellers and brands to their otherwise mostly China-based selection," he added.
Shein ranked number three in top breakout apps by downloads in the U.S. for the first quarter of 2023, according to a new report from mobile data analytics provider data.ai. Shein, founded in Nanjing in China's Jiangsu province in 2012, first introduced its shopping app on Apple's store in 2014, and in 2015, it changed its name from SheInside to the shorter Shein. The shopping site is synonymous predominantly with cheaply-sourced fast-fashion at incredibly low prices. Last year, the company was valued at $100 billion and employs about 100 people. In 2021, Shein surpassed Amazon in terms of shopping app downloads from U.S. stores.
According to Ryan Craver, founder of e-commerce agency Commerce Canal, Shein and Temu are "an unstoppable force with their own product within the U.S." Craver said that Shein's pricing strategy "works well" for Chinese retailers, manufacturers and importers that share a similar fast-fashion mindset. "But it's very difficult for U.S. sellers and operators because the price point is so critically low," he said.
Craver cited the example of Wish — which is headquartered in San Francisco, but works with many Chinese sellers — as a potential cautionary tale for Shein. Wish rose to prominence for its seemingly-to-good-to-be true deals, offering items like $2 pants and $0.50 bed sheets. But, customers complained of items that never arrived and other quality control issues, as detailed in a New York Times article last year. As a result, Wish recently embarked on a rebranding effort.
"Wish has just gone through a million lives and I think its death by 1,000 cuts. The majority of sellers on the Wish platform are all based outside the United States. So, if Shein's desire is to attract and recruit U.S. sellers, I think they'll have difficulty," added Craver.
Shein, for its part, has pointed to the early success sellers have found in its Brazil marketplace pilot. "Thanks to the support and reach of the Shein marketplace, we saw an increase in sales of about 220% in just three months," João Paulo Galvão, owner of Moderna & Slim and a third-party seller from Shein's marketplace pilot, wrote in a press statement. "We reached consumers we wouldn't have otherwise reached and as a result, doubled our daily order numbers. On promotion days, sales increased by an incredible 300%," he added.
Kaziukėnas said Shein seems to be expanding to include U.S.-based merchandising, which could reach customers more quickly compared to items from overseas. In the job opening for a senior business developer, for example, Shein said that this person would be responsible for, "driving growth, building relationships, and optimizing the performance of SHEIN's US-based sellers."
Despite its strength in numbers, Craver said Shein may face similar challenges like Alibaba and Wish did in trying to recruit sellers. Wish, for example, has sought to broaden its network of local suppliers outside of China in the hopes to raise the caliber of products sold on the platform. Similarly, Alibaba pitched U.S. sellers on using its platform to more easily expand internationally. But Alibaba struggled to help sellers fully understand and sell into the Chinese market.
"I think when you look at Shein and Temu using a U.S marketplace to attract U.S. sellers, history is not on their side," said Craver.