What the FTC lawsuit against Amazon means for the company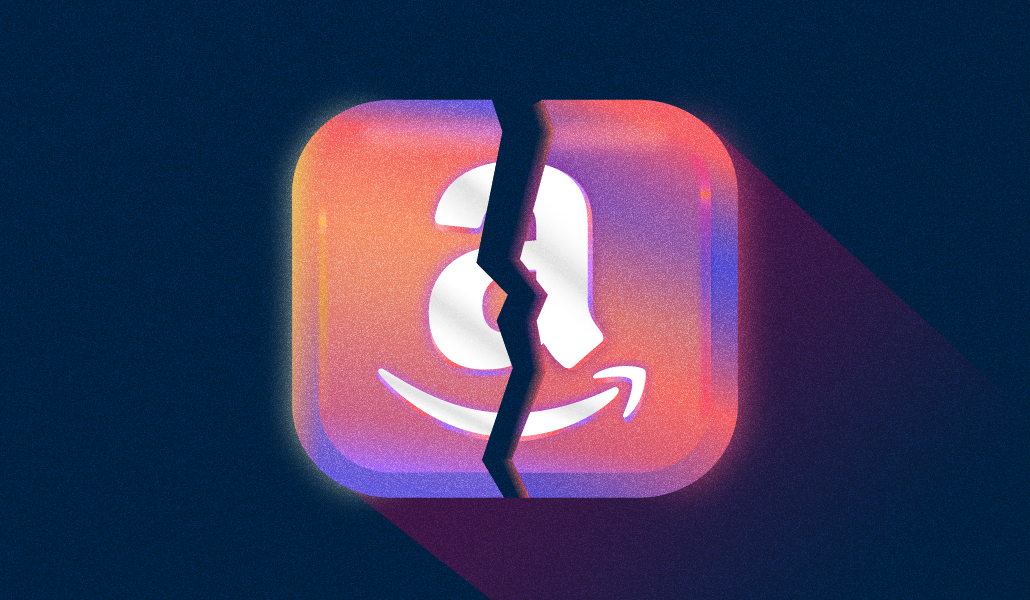 Ivy Liu
The Federal Trade Commission's latest charges against Amazon and its popular Prime subscription program take direct aim at one of the most significant ways the e-commerce giant has built its market share over the years.
The FTC accused Amazon on Wednesday of working for years to sign up customers for its Prime program against their will and making it difficult for them to cancel their memberships. "Specifically, Amazon used manipulative, coercive, or deceptive user-interface designs known as 'dark patterns' to trick consumers into enrolling in automatically-renewing Prime subscriptions," the FTC said in its complaint filed in Seattle. The lawsuit also stated, "for years, Amazon also knowingly complicated the cancellation process for Prime subscribers who sought to end their membership." Amazon last revealed the Prime service had over 200 million members in a letter to shareholders in April 2022.
Policy experts say this is a clear signal that the FTC is potentially closer to filing a much bigger antitrust case against Amazon for monopolizing the e-commerce market. More broadly, the FTC has been trying to address the multiple ways in which Amazon has, in its eyes, thwarted competition at the expense of consumers. This latest action further signals what types of actions the FTC is trying to crack down upon when it comes to e-commerce companies. Namely, using so-called dark patterns to make it more difficult for consumers to cancel subscriptions, or coerce them into buying something.
This latest action further underscores FTC chairwoman Lina Khan's priorities. When Khan was brought on to lead the FTC in 2021, her appointment strongly implied that antitrust authorities would finally crack down on big tech. Khan has been an influential and strong critic of anticompetitive behavior as a Columbia University law professor. In 2017, she authored a paper published by the Yale Law Journal, titled "Amazon's Antitrust Paradox" where she went in depth about how Amazon's e-commerce hegemony could hurt competition. And, now, Khan is taking the tech giant to court in her biggest action to date against Amazon.
For its part, an Amazon spokesperson said, "the FTC's claims are false on the facts and the law… As with all our products and services, we continually listen to customer feedback and look for ways to improve the customer experience, and we look forward to the facts becoming clear as this case plays out," the company wrote in an emailed statement.
"Prime is the smoking gun of Amazon's monopoly power," said Stacy Mitchell, co-director at Institute for Local Self Reliance, a nonprofit organization in Minneapolis that fights corporate control and advocates for equitable economies. "In a way, the suit does target a key part of Amazon's monopolization strategy, which is to keep all the Americans as possible locked into Prime."
This isn't the first action the FTC has taken against Amazon — but it's the most significant, as other issues resulted in a settlement. For example, in May, Amazon settled charges that it inappropriately kept children's Alexa voice recordings and permitted Ring video doorbell personnel to spy on customers by agreeing to pay $30.8 million.
In June 2021, the FTC also started investigating Amazon's alleged failure to pay tips to its gig delivery drivers part of Amazon Flex. Amazon settled that for $61.7 million in November 2021.
But Mitchell argued that the FTC suit, "from a public perception standpoint, does elevate a set of issues around how Amazon treats consumers." Specifically, by making people go through an arduous unsubscribe process added Mitchell. "It's damaging to Amazon in the sense that it underscores something that people are already experiencing and directly reinforces the idea that this is a company that's not necessarily working in our best interest," Mitchell said.
Teresa Murray, consumer watchdog at Public Interest Research Group said the FTC "is sending a strong signal that there is no excuse for deception in the marketplace."
The lawsuit proposes monetary civil penalties of up to $50,120 per violation of the Restore Online Shoppers' Confidence Act. "I don't know how many of the cases the FTC thinks it can prove, but that adds up to a lot of zeroes," said Murray.
The lawsuit is also a reminder that Amazon has been "degrading" its service for consumers, pointed out Mitchell. "Amazon started out really targeting its market power at suppliers and third-party sellers, really squeezing them in this kind of guise of serving consumers. But then, overtime as its power has grown, Amazon has also started to degrade the consumer experience," said Mitchell.
Specifically, she pointed to the huge number of ads that shoppers now get served when searching for a product on Amazon as one way the consumer experience. And the fact that, in her eyes, Amazon hasn't done enough to crack down on dubious product information or fake product reviews.
"When you face a lack of competition, you tend to degrade your service in favor of your own bottom line. And so in some sense, this difficulty that people have in canceling Prime or the fact that there are tricks that are designed to try to get you to sign up for Prime when you don't need to, is illustrative of this broader trend at Amazon," said Mitchell.
Amazon takes as much as half of third-party seller revenue from merchants selling on its marketplace, February 2023 data from Marketplace Pulse showed. Amazon's share from its sellers has been steadily rising over time. In order to achieve this, Amazon charges sellers higher fulfillment fee and encourages them to spend more on its advertising tools. Amazon generates roughly $30 billion in ad revenue annually.
Murray, for her part said "I don't think that this one thing would necessarily hurt Amazon's reputation too much," said Murray. But, she went on, "the cumulative effect could potentially be damaging to Amazon." That is, this FTC suit against Amazon, combined with the recent settlement over privacy issues. Or, when it fails to address other concerns more sufficiently like fake reviews.
While Amazon has a become part of the fabric of American shopping habits, Murray said, "it'll be really interesting to see what it takes to kind of shake that trust." But in Murray's view, people who like Amazon are probably going to continue to like the e-commerce giant. "It could come down to some of the privacy issues that would be more concerning," Murray added.
What this says about the FTC's priorities
The FTC has been trying to crackdown on tech companies over a number of issues. Its lawsuit against Amazon further indicates that these are top priorities. In March, the FTC proposed new rules about making it easier for consumers to cancel recurring subscriptions. The FTC has also been looking into things like junk fees that usually pop up when online users are making hotels bookings or purchasing concert event ticket and in some cases, online shopping. The FTC has also been going after fake online reviews.
The latest maneuver could have an impact on companies that utilize dark patterns. Dark patterns are design techniques which encourage people to unknowingly make certain decisions, often linked to online payments. The FTC's complaint says that Amazon referred to its complicated cancellation process as "Iliad", Homer's epic about the long, arduous Trojan War.
According to the FTC, to cancel Amazon Prime on desktop runs for eight pages, and "the consumer needed to click a minimum of six times" to end their subscription.
"As with Nonconsensual Enrollment, the Iliad Flow's complexity resulted from Amazon's use of dark patterns—manipulative design elements that trick users into making decisions they would not otherwise have made," the lawsuit noted.
The FTC released a report in September 2022 that talked about the rise of sophisticated dark patterns on the Internet and that they were designed to trick the consumer. "Our report shows how more and more companies are using digital dark patterns to trick people into buying products and giving away their personal information," Samuel Levine, director of the FTC's Bureau of Consumer Protection said at the time. "This report — and our cases — send a clear message that these traps will not be tolerated."
Murray said that when the FTC put out its dark patterns report it was "sending up a flare" to any company that is engaging in this kind of behavior.
"I think a lot of people don't understand what that means. It sounds mysterious. It sounds creepy. But, let's call it what it is: dark patterns is deception," Murray said. "And the FTC is letting companies know that if you are doing these kinds of things, call it dark patterns, call it tricks, call it deception, call it dishonesty, that we're coming for you, and that's a good thing."
Furthermore, Murray said, the FTC's lawsuit indicates that Khan's "priorities are protecting consumers in the marketplace. And that no one is immune to scrutiny, whether it's a big company or a tiny company, and she is all about protecting consumers."