What went wrong at bulk delivery service Boxed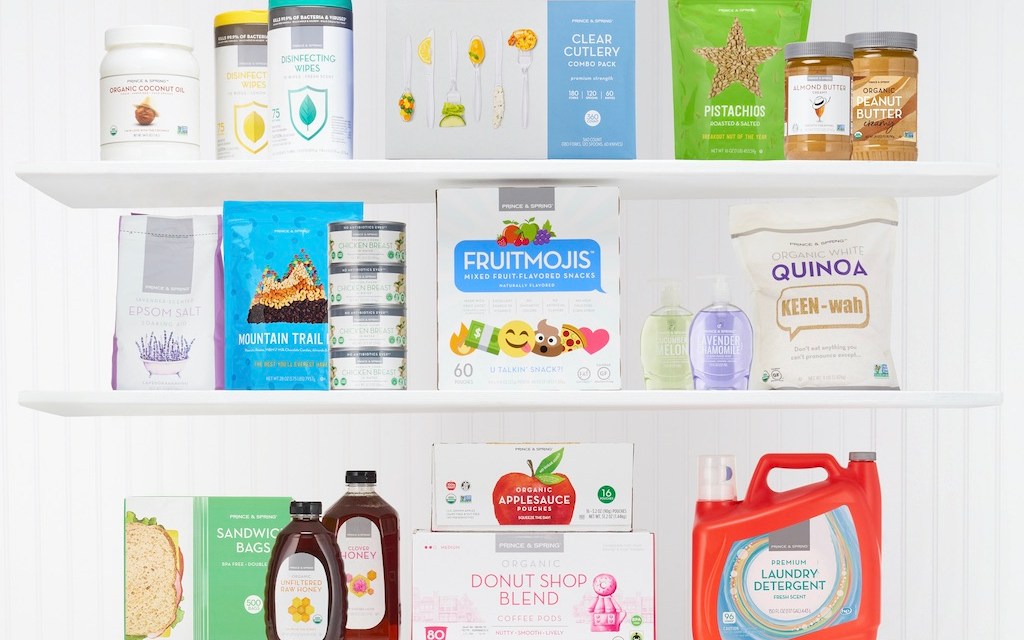 Boxed
Get news and analysis covering the modernization of retail and e-commerce, delivered to your inbox daily. Sign up for the Modern Retail Daily Newsletter here.
Online retailer Boxed recently filed for bankruptcy — and it serves as another reminder that the low-unit economics of online grocery delivery does not always make for a successful business.
Boxed, which ships household necessities and other packaged goods in bulk, declared bankruptcy under Chapter 11 on April 2. Founded in August 2013 by current CEO Chieh Huang, Boxed said it will wind down its retail operations and transition its technology platform to new ownership, in a message on its homepage. Spresso, Boxed's service-as-a-software platform will be sold to "senior creditors," the Wall Street Journal reported.
In 2021, Boxed went public by merging with a special purpose acquisition company at a time when the demand for these blank check businesses was surging. At its most recent quarter, net losses at Boxed more than quadrupled to $26.3 million at the end of September 2022 from $5.9 million in the same quarter in 2021. Retail analysts said that Boxed faced pressure from company's like Costco and Sam's Club, particularly as inflation led more shoppers to go with Boxed's more familiar rivals. The downfall of Boxed is comparable to the collapse of businesses like Webvan and Brandless.
"E-commerce profitability for anyone in grocery e-commerce is challenging," Andrew Lipsman, principal analyst for retail and e-commerce at Insider Intelligence said. "If you're trying to be similar to Costco, that is a type of shopping experience that hadn't migrated as much to digital. Boxed was trying to address that opportunity."
Boxed gained popularity by giving consumers access to the similar kinds of wholesale bargains they would get at Sam's Club or Costco, but without having to worry about annual membership fees or visiting a store. Boxed did have an optional $49 membership program where customers would get access to extra perks — but it wasn't a necessity to shop at the site, as is the case with Sam's Club and Costco.
The company raised a total of $365.9 million in funding over six rounds, according to data from Crunchbase.
According to Bryan Gildenberg, founder of commerce consultancy Confluence Commerce, Boxed filled a gap in the marketplace for a moment in time, a gap that was created by the brick-and-mortar retailers' slow response to the evolution of e-commerce.
"[Boxed] reached the public consciousness at a time when existing retailers' e-commerce capabilities were fairly limited," said Gildenberg. "Boxed came along and gained enormous momentum in the pre-pandemic period, by essentially filling any commerce gap created by the fact that in real life, the businesses they were competing with, which were really Costco and Sam's Club, neither one of which were ramping up their consumables business online in a significant way," Gildenberg explained.
On the back of the growth it saw during the pandemic, Boxed went public via a SPAC in 2021, during a moment in time when many companies were eager to take advantage of the receptive public markets. Some 232 companies went public through SPACs between 2020 and 2021. But, many of these companies have seen their market caps decline drastically as losses have built up. In addition to Boxed, e-commerce startup Packable also went public via a SPAC, and shut down last year after it declared bankruptcy.
Boxed became challenged as e-commerce growth rates slowed. Revenue from Boxed's retail division dropped over the last four quarters.
At the end of fiscal 2021, Boxed's overall revenue decreased 5.3% compared to the previous year. Sales in its retail division fell 16% in 2021. Boxed CFO Mark Zimowski said the the decline in retail revenue was because of tough comparables "resulting from Covid-related customer behavior." Zimowski said during the company's fiscal fourth-quarter earnings call in 2021 that "all the volatility" across Boxed's B-to-C and B-to-B customers "over the last 24 months" was related to the coronavirus pandemic.
Boxed was primarily selling "private label goods and not major national brands" including Prince & Spring, which limits its digital advertising opportunity, a path grocery e-commerce retailers have used to gain profitability, said Lipsman. Private label Prince & Spring accounted for almost 20% of Boxed sales in September 2020, and "at points during the pandemic it got closer to 30%," Modern Retail previously reported.
"I think the margins weren't there and you can see that they're hemorrhaging net income over the last several quarters," said Lipsman. "It's a tough business and you have to get to a certain level of scale in order to make the economics work."
While sales from its core business dwindled, Boxed was trying to expand its tech business Spresso and had announced a partnership with Italian speciality food producer Colavita USA to handle its third-party, direct-to-consumer logistics in February.
Still, "as e-commerce growth has changed over the last couple of years, and to where the omnichannel brick-and-mortar players are regaining their footing and gaining share, I think a business like Boxed has got itself in a very difficult position," added Gildenberg.
Gildenberg said Boxed probably should have taken its brand and attached itself to a bigger part of the omnichannel commerce ecosystem like Instacart, rather than going public. Gildenberg said, shoppers could have used Instacart for their grocery pickup and Boxed for more bulk items — "but that's just not the direction they went [in]."
Ultimately, Gildenberg said, the failure of Boxed is not reflective of the overall grocery commerce business. "I think sometimes there's a tendency to take the failings of an individual company and turn it into a narrative about the state of the ecosystem. What it says is that — as was always going to be the case — the overwhelming percentage of stock-up grocery centric shopping trips in American e-commerce were going to be dominated by retailers that sell that stuff at scale," he added.