Why retailers are rushing to build tools for creators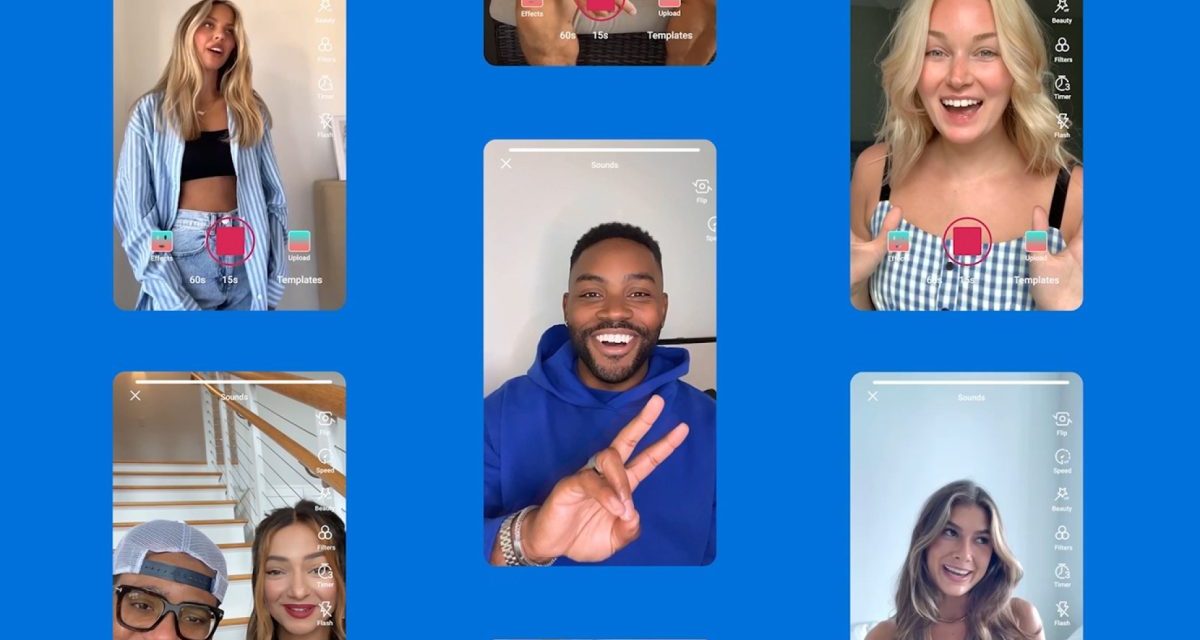 Walmart
Retailers and platforms are investing in new portals specifically geared toward social media creators.
This week, Walmart launched Walmart Creator, a new website that enables creators to easily monetize shoppable products from the store. "We know our customers are inspired by the content and stories they see from their favorite influencers in their social feeds every day," said William White, chief marketing officer, Walmart U.S. in a press statement. Separately, specialty lending and online payments provider Klarna also introduced a new platform that connects creators and merchants to automate actions at scale, from initial contact to partnerships to tracking sales and commissions, as part of its most recent release of new shopping tools, Spotlight.
Influencer marketing experts told Modern Retail that retailers want direct access to top social media performers as well as ownership of all the data related to their influencer activities. Additionally, retailers benefit because this reduces their marketing costs and eliminates issues with using third-party platforms.
According to Danielle Wiley, founder and chief executive of influencer marketing firm Sway Group, more engagement and clicks are generated for shoppable content published by creators than by material produced by the retailers themselves. "Shoppable content is everything right now as consumers embrace online shopping in bigger and bigger numbers. At the same time, it's becoming clear that creator content drives higher engagement and clicks than content created by retailers themselves," said Wiley who works with Amazon influencers like Clarissa Laskey and Amy Fulcher.
Over the past few years, spending on influencer marketing has surged as businesses have realized the importance of working with social media influencers and celebrities to market their products. Market size has already increased from $9.7 billion in 2020 to $13.8 billion in 2021, and it is estimated to rise by another 17% to $16.4 billion this year alone.
These forms of platforms have been around for years. A host of companies have been developing their own ecosystem to work directly with influencers, so they can have more control. In August, Shopify launched Shopify Collabs, a new directory to connect Shopify merchants with content creators. Last year TikTok introduced a new creator marketplace making it simpler for brands and agencies to collaborate with the influencers that use the service. Amazon has been trying to capitalize on the rise of social media influencers since 2017 despite failed attempts like Spark. More recently, the company has been relying on its influencer program, and paying social media stars to endorse Amazon products across social media platforms including Instagram, TikTok and YouTube for high shopping events like Prime Day.
"It benefits retailers to make it as easy as possible for creators to drive to their stores and these platforms do just that, by providing easy affiliate links, sneak peeks, and special deals," added Wiley.
Julianne Fraser, founder of the influencer marketing agency Dialogue New York, agreed. "Over time, retailers have learned that engaging influencers in a way that is beneficial to them as individuals is most impactful. Developing tools that support the creator economy is a natural extension to this, offering value to an influencer, separating a brand amongst a sea of competitors," said Fraser.
Fraser added that doing so also avoids the marketing expenses related to using third-party platforms and enables a more tailored brand experience that aids in creating enduring and devoted brand ambassadors.
"Launching creator marketplaces removes a lot of the tedious work for creators, so they can get back to what they do best, creating content and connecting with their communities," said Lia Haberman, UCLA professor who studies influencer marketing.
From a creator's perspective, these platforms solve for issues around finding the best deals, generating a link, making this process a lot more seamless which can allow influencers to focus on generating more content. But since there are so many different platforms to work with, in some cases, creators likely have already signed up to those and they're reluctant to sign up to another.
"We need to look at what very real problems creators have — especially when it comes to landing brand deals and trying to get fairly compensated for their work. If a creator doesn't have an agent or manager that is out there negotiating on their behalf, creators need to spend a significant amount of time connecting with brands and coordinating deals, which is not the best use of their time," explained Haberman.
The challenge is that the influencer-tech market is very competitive, and many platforms have an advantage over newer brand-owned products, pointed out Lauren McFarland, influencer marketing director at Journey Further. Even TikTok and Instagram are continuously developing marketplaces and tools to help brands in finding and measuring the activity of influencers.
"By building proprietary tech, brands like Walmart would own all data across their influencer activity, as well as having direct access to 'high performers', a channel for influencers to approach them directly, and could be more cost-effective in the long run," said McFarland.
But one of the key challenges that platforms like Walmart and Klarna will face is retaining creators. "To do so, they need to align with influencers and remunerate fairly — whether that's through commission or a flat fees," said McFarland.
Another issue is if these platforms add extensive requirements, such as post/link requirements, minimum revenue or exclusivity), creators won't flock to them or stay on them long-term, warned Wiley. "Ultimately, creators want to maximize their revenue and share great content. Being tied in to a specific retailer is likely not conducive to that for the vast majority of folks in the space," she added.
"These platforms appeal to influencers who are known converters, but I think it's important to also consider digital services that support their creative endeavours as well," said Fraser. "We believe in aligning with a wide variety of influencers, in varying capaciities in order to build a halo effect around a brand that ultimately drives sales," said Fraser.