How the digital marketing playbook was upended in 2022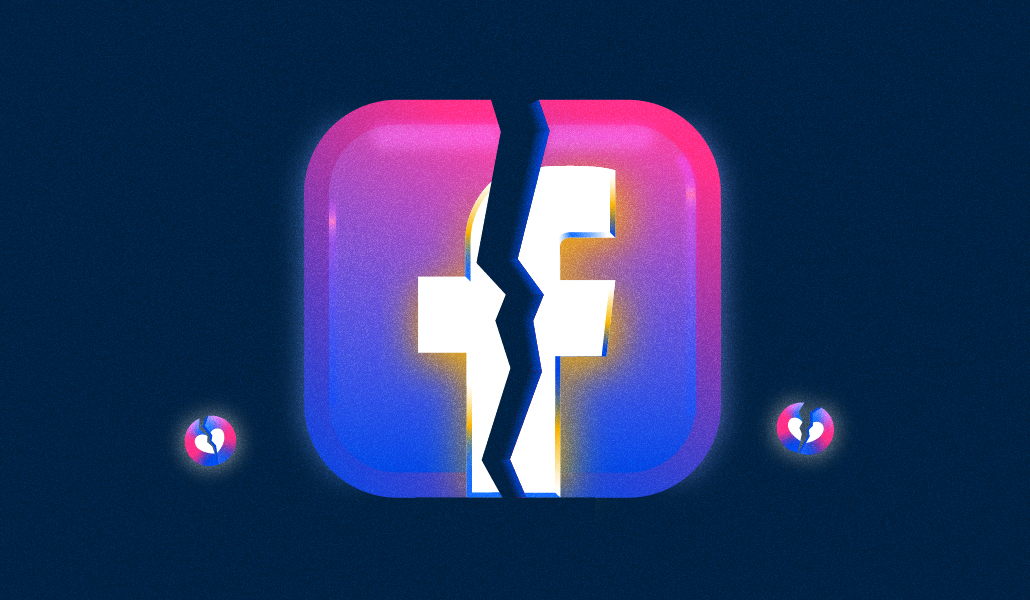 Ivy Liu
This year proved to be another turning point for digital marketing.
As in 2021, more retail brands adjusted or outright overhauled their marketing strategies this year, as a number of factors made the digital marketing tactics that many DTC previously relied upon untenable. 
For one, the Meta advertising exodus continued in 2022 — a trend that began in the spring of 2021 when Apple's iOS updates went into effect. And as inflation eats up marketing budgets, retail brands are also looking for less expensive ways to reach customers.
As such, e-commerce brands moved more of their ad spend to newer, experimental top-of-funnel channels like TikTok and Pinterest. while also investing more in organic content and marketing efforts. As they head into 2023, online retailers and brands are grappling with how to experiment with these newer tactics while still keeping their marketing mix effective enough to convert customers. In turn, their latest challenge is balancing tried-and-true — yet expensive — advertising with riskier campaigns.
Betting on organic marketing for long-term growth
One immediate change some DTC founders have made — especially those who need to extend their cash runway — is reducing ad spend, and focusing on acquiring customers through organic top-of-funnel marketing. 
Women's health brand Stix, which sells fertility and pregnancy-related products, is one such DTC company that overhauled its marketing strategy this year. 
Stix co-founder Jamie Norwood told Modern Retail that until the beginning of 2022, Stix was following "a fairly traditional marketing playbook" that heavily featured Meta and TikTok ads. But by the second half of this year, Stix cut paid marketing by 80%, leaving only Google ads for branded search and affiliate marketing through the company's PR agency. "We're now only paying for ROAS-positive marketing," she said, adding that the decision was made once Stix's CAC "went through the roof" following last year's iOS14 update.
"We decided to try growing organically, and if that impacts revenue for a while so be it," Norwood said. "Our revenue only fell by about 20%, which was encouraging."  
The result emboldened Stix to invest in organic educational content, such as its blog Real Talk, which Norwood said helps drive over half of Stix's website traffic. Much of the blog's topics are geared toward answering women's Google questions via its SEO headlines. 
The company's co-founders and employees also started posting on TikTok more regularly, often talking about Stix-related topics like sexual and vaginal health. The brand's page just hit 30,000 followers, with one of its most viral posts titled "what does your period blood mean?" The post currently has over three million plays and 140,000 likes. "Everyone on our team of nine has our TikTok password, and we ping each other for daily post ideas," Norwood said. 
Overall, the gamble is paying off so far, with revenue counting to grow despite Stix cutting ad spend. "Our Q4 revenue was still up from Q3 after making that change," Norwood said. "And our total year-over-year 2022 revenue is up over 100% over 2021," she added.
Finding more bold ways to raise awareness is top of mind for other founders of emerging startups. 
Coconut spread brand Kokada launched in January 2021 and expanded as part of Target's Forward Founders Accelerator. Kokada founder Breanna Atkinson said the company is all about on-the-ground marketing in 2023 to promote its retail presence.
"We are literally hitting streets and stamping sidewalks, putting up catchy flyers and doing pop-ups featuring male models," she said. "2023 is all about guerrilla marketing for us." 
Partnerships will also play a big role in Kokada's growth in 2023. This year, Kokada saw positive traction from food service partnerships, which have become popular among CPG brands. The brand is increasingly looking to partner with smoothie shops, acai bowl stores and bakeries around the country, Atkinson said.
She added that this is a good way to get customers discovering the brand's spreads before purchasing at a local retailer. The rise in brand awareness has also helped Kokada land more retail launches, such as Mother's Nature and Erewhon in the past two months.
Still, Kokada hasn't been able to forego paid advertising entirely. "We actually started paid social advertising in October, after all the data privacy and Meta changes," Atkinson said.
However, the startup is being selective with online customer acquisition campaigns, with the budget being a lot lower than the founders initially planned for during launch, Atkinson said. Kokada is running Meta and TikTok ads that are mainly being used to push retail traffic, by geo-targeting ads near Kokada's newest retailers. On TikTok, Kokada is using ads to retarget users who have already interacted with the brand. "Our ads objectives are to get performance out of the retailer and push people already aware of Kokada over the last mile and get an order," she said.
Kokada's dilemma is indicative of the challenge many brands face: they can't wean themselves off of Facebook and Instagram advertising entirely, because it's still the most straightforward way to reach as many people online as possible.
Eric Dahan, CEO of digital marketing agency Open Influence, said that platforms like Meta are still adjusting their advertising tools to the latest privacy policies. "Meta has gotten off to a slower and rockier start in terms of adoption," he said.
But both Meta and TikTok are investing heavily into their commerce tools, especially video and reels, to keep brands hooked on their respective platforms. As such, Meta still remains a central component of many brands' advertising strategies.
The first-party data approach 
One thing that Meta-reliant brands are doing to supplement Facebook and Instagram advertising is invest more in first-party data collection. That way, they can collect more information to better understand their customers, that they can also use to aid in Facebook and Instagram ad targeting.
DTC jewelry brand Verlas, for instance, has had to come up with data-collecting solutions in the wake of iOS changes. Verlas founder Nidhi Dangayach said the biggest challenge, thus far, has been missing data points from Meta tracking. Since Apple's iOS14 update last year, which gave iOS users the ability to opt out of having their browsing behavior tracked by apps, it has been harder to gauge specific users' purchase intent. That in turn impacts optimization of the brand's retargeting pool,  Dangayach said.
Dangayach said Verlas implemented a post-purchase survey to gauge the impact Facebook and Instagram had on acquisitions. The results showed that Meta was still the top outlet where people had heard about the brand. "So we're not pulling out of Facebook and Instagram, but we did expand and scale other channels like Pinterest and email marketing through LiveIntent," she explained.
That's not the only way brands have had to rethink how they approach Meta-owned platforms. They've also increasingly had to rethink their creative assets and value proposition, both in ads and in organic posts. Stix's Norwood said that on Instagram, where sexual health posts are often censored, "we now mainly focus on highlighting the products." 
For Verlas, Dangayach said one thing that helped was tweaking paid Meta campaigns to target luxury-based audiences. "We've seen an uplift in prospecting audiences this way vs. more generic, broader audiences," she said, helping the AOV trend 1.5x to 2x higher. During Verlas' Black Friday sale this year, the company was able to increase average orders to the over $1,000 and $2,500 segments, respectively.
All in all, retail companies are thinking outside the box, and trying to rely less on tactics that used to work in the gold days of social media advertising. But the new environment also poses a new set of challenges for marketers.
"Organic content is very different from paid ads because you need more than one person to create and manage the channels," Stix's Norwood said. "The biggest investment now is time and resources, so it's definitely a long game." 
Norwood said she still hopes social media advertising gets back to its past effectiveness, "But I'm not counting on it," she said. "I almost wish we did this earlier, but hindsight is 20/20."