3 operational changes that retail executives recommend to improve reach and productivity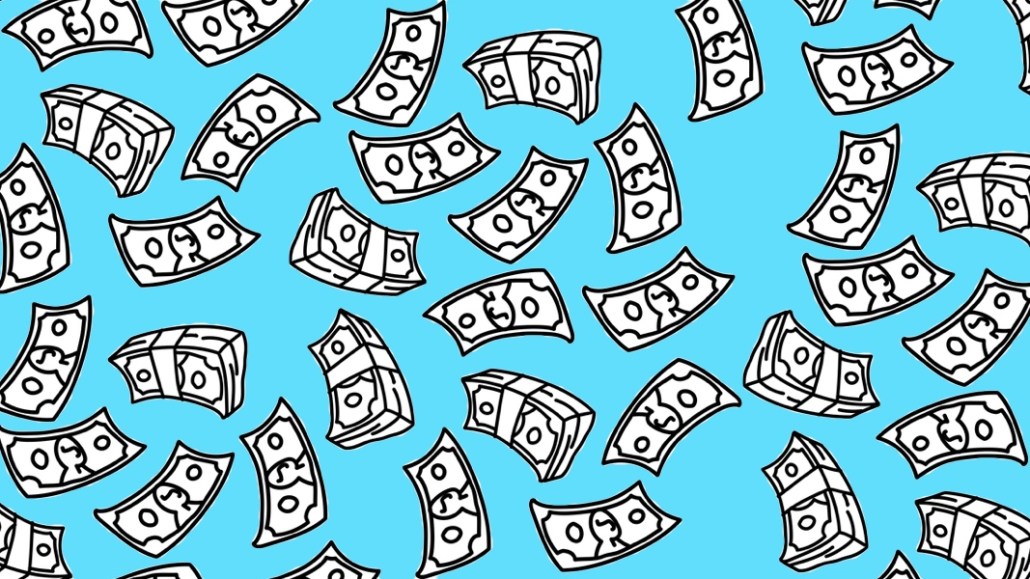 The rise of artificial intelligence. Shifting consumer patterns. A change in workforce culture. A looming recession.
Just when it seemed like retailers could take a breath from the unease caused by Covid-19, they're left with another daunting set of challenges.
While retailers can't control how shoppers will respond to macroeconomic factors, they have a bit more agency around their own retail strategies. Still, myriad questions remain, especially regarding staffing and operations — where retailers must decide how to think about machine learning, remote or hybrid work and internal and external communications.
While each business must make its own game plan, making a few changes on the back end can have a positive impact on productivity, reach and profitability on the front end. Here's how five retail executives are approaching these topics, based on insights shared at The Lead Innovation Summit in New York City.
Don't be afraid to switch up your KPIs
Every year, there's a new acronym that retailers claim to be the most important metric representing their businesses' health. These can vary across a company and across a project, but generally include factors like customer acquisition cost (CAC), lifetime value of a customer (LTV) or return on investment (ROI).
It's important not to fixate on one measurement or fail to see the forest for the trees, Diane Haussling, vp and general manager of customer experience and growth at Colgate-Palmolive, said. "The jobs to be done are so complex that if you're just looking at one KPI, you're probably falling down on 10 others," she explained.
One solution, Haussling stressed, is looking across long-lead KPIs and short-lead KPIs, whatever those mean to each retailer. "What a lot of folks either get bogged down with is they focus too much on the long or neglect the short, so you really have to balance the two and then triangulate across," she said.
Haussling also pointed out that different brands can have different KPIs. Colgate-Palmolive owns more than 30 brands, including Ajax, Irish Spring and Softsoap. Some, like Colgate, are more established, while others, like Tom's of Maine, appeal to customers looking for specific ingredients. Both of those brands may measure success differently, because they appeal to different consumers. Because of this, "you have to think about your KPIs a little bit more dynamic," Haussling said.
Hello, for example, is a newer oral care brand that Colgate-Palmolive acquired in 2020. While "some decisions we may make to grow Hello may not deliver in the short term," Haussling said, "we know that the brand itself — the design, the quality, the experience — is from a long-term perspective what we need in order to grow."
Once retailers have their KPIs in place, it's important to communicate those measures to teams across the business, Stephanie Urban, vp of e-commerce and digital marketing at Camuto Group, said. Especially for creative teams, "it gives them more insight into why they're doing the work that they're doing," she said.
"During more busy promotional times or big campaign launches when they're doing more work and working late nights, if you're… coming back and sharing that 'that' was the top email of the timeframe or 'this' was the best performing ad on Facebook and celebrate those wins with them… that can really help in terms of working more collaboratively together," Urban added.
Be consistent with content creation strategies
Many retailers, especially small and new ones, will keep their creative teams in-house to better streamline the look and feel of marketing campaigns. One such company is Ritual, a vitamin and supplement brand that originated online in 2016, but has since gone into Target, Whole Foods and other retailers.
Ritual's business model relies on traceability and transparency of ingredients, CEO and Founder Katerina Schneider said. Schneider said the company brings a similar approach to its creative and manufacturing processes. The company built its own tech stack, retains 20 scientists on staff and operates an in-house content studio. Ritual collects its own audience insights (in April, it found that only 4% of women felt heard or seen by brands while trying to conceive) and uses that to inform its creative decisions; it is launching its first CTV ad this summer.
"I think that's been the key to our success, having all those people under one umbrella," Schneider said. "I think what people often get wrong is that they outsource a lot of those components… and then you have no way to to make that consistent throughout the emails and how you talk to your community."
Athletic Brewing Co., a startup that accounted for nearly half of nonalcoholic craft beer sales in the U.S. at the end of 2022, keeps most of its creative and community-building in house, too, Chief Marketing Officer Andrew Katz said. The brand has sports-centric marketing efforts, as well as mainstream channels like TV and out-of-home advertising. "It's too easy to pass the buck," Katz said. "And having worked for lots and lots of big companies, I've seen it in action, and it's much more fun to own it and own the outcome."
On the other hand, for conglomerates or very large companies with multiple products in multiple sectors, using an agency can be effective and time-saving. However, retailers should make sure to treat these agencies as an extension of themselves, stressed Camuto Group's Urban.
"That's imperative, because if you don't have a good relationship with these people, they're not going to want to do the work for you," she explained. "So, if you can meet in person, meet in person, and if you can, get drinks one day… And share with them as much as you can… so that they understand the business."
If you want to resonate with Gen Z, hire them
Retailers today are clamoring for the attention (and dollars) of Gen Z. Shoppers within this age group spent about $360 billion in 2021, according to Gen Z Planet, and retailers are rushing to be everywhere these shoppers spend their time — whether that's online, in stores or in the metaverse.
But, it's not enough to tailor products or promotional strategies towards Gen Z. Retailers need to make sure they give Gen Z a seat at the table too, executives stressed. In fact, according to recent studies, Gen Z and millennials comprise approximately 38% of the global workforce. This percentage is set to rise to about 58% by 2030.
PacSun, for example, has about 5,000 store associates that fall into the Gen Z bracket. "It's amazing to be inspired by that amazing resource every day," PacSun president and CEO Brieane Olson said. "I often say that our brand associates are our best consumers, and they have a ton of ideas that can lead us forward. Gen Z is incredibly creative. They're innovative… And I think that's a huge asset."
Olson added that, crucially, Gen Z workers know what Gen Z customers want from a mission-based standpoint. They want to buy from brands that seem authentic, stand by certain values and understand their degree of corporate responsibility.
"[Gen Z] hold[s] a different standard in what they're looking for in terms of balance, what's important to them, being a part of a community, diversity and inclusion," Olson said. "They want to be a part of a brand that cares about people, relationships, brands that matter."