DTC Briefing: As it nears 10 years in business, Monica + Andy is prioritizing profitability and wholesale expansion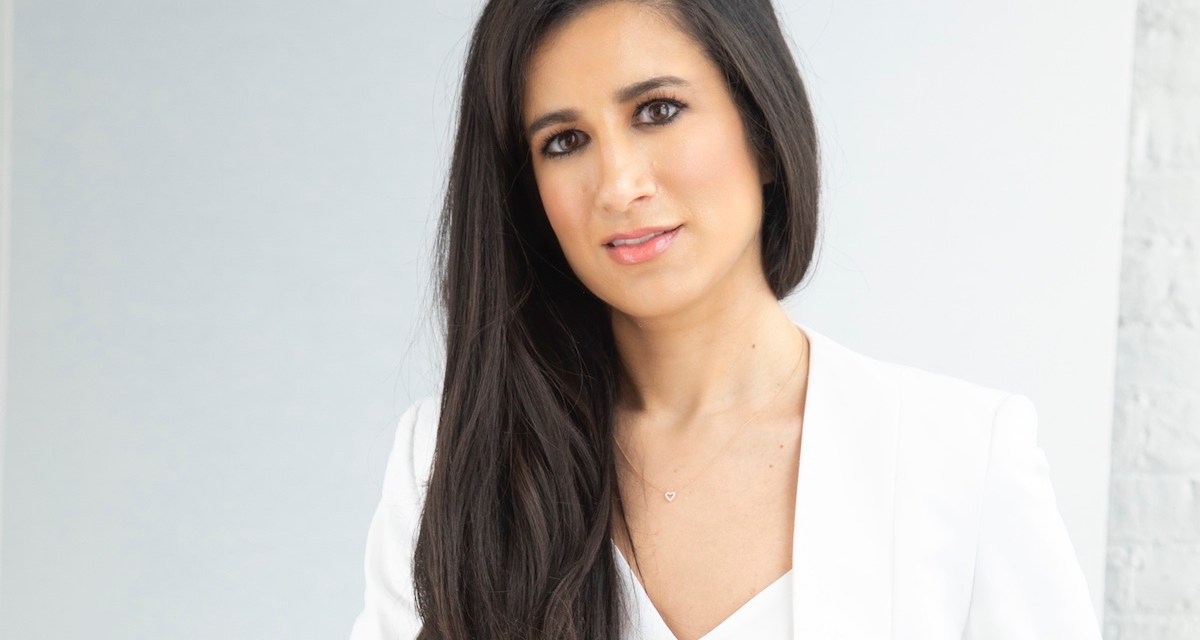 This is the latest installment of the DTC Briefing, a weekly Modern Retail+ column about the biggest challenges and trends facing the volatile direct-to-consumer startup world. More from the series →
After starting as a purely direct-to-consumer brand, kids' apparel clothing company Monica + Andy has now adopted a playbook that has become par for the course for today's digitally-native startups.
This February, Monica + Andy launched an exclusive collection in more than 1,100 Walmart stores, as well as through the big-box retailer's website. It was the first major wholesale partnership for Monica + Andy, which launched in 2014, and represented a major turning point for the brand. 
After making the leap into wholesale, founder and CEO Monica Royer says Monica + Andy is now profitable, as a result of multiple investments the company made over the past two years. The company launched a third-party marketplace during the pandemic, selling more expensive essentials like cribs and strollers through its website. Monica + Andy revamped its supply chain during Covid, after battling out of stocks. In turn, Royer said that allowed Monica + Andy to have the manufacturing capacity necessary when Walmart came knocking on its doors. This year, Royer said that Monica + Andy is projecting 70% to 100% year-over-year growth in 2023. 
Monica + Andy's trajectory is indicative of the modern DTC playbook: today's digitally-native brands find that they need multiple distribution methods, beyond selling their own products through their own websites in order to turn a profit. For some brands, that means expanding their own store network, their wholesale presence or a mix of both. Monica + Andy also has three of its own stores — one in New York City, and two in Illinois. 
As Andrew Lipsman, principal analyst at Insider Intelligence put it, many DTC startups have found that the original DTC path to expansion — growth hacking Facebook ads — "has run out of juice."
"It is hard to be profitable, it is hard to grow so brands are having to look for alternate paths to growth," he said.
Revamping the supply chain
Royer said that Monica + Andy's current growth strategy came about as a result of a few factors. For one, during Covid, the company's board pushed Monica + Andy to prioritize profitability. "They said to us — there's a lot of uncertainty coming around the corner for everyone," Royer said. "Profitability is going to be power in the future."
The other big challenge that Monica + Andy had to contend with during Covid was out of stocks. Monica + Andy carries clothes for newborns all the way up to ten-year-olds, and its apparel is made from global organic textile standard-certified cotton. But in 2020 and 2021, the company struggled to maintain stock in all of its size ranges consistently, meaning that some parents couldn't buy anything from Monica + Andy if it was out of stock in, say, clothes for two-year-olds. 
"It was like, oh my gosh, we had grown with customers, but like, there was nothing that they could purchase from us," she said. 
So during the pandemic, Royer hired a supply chain consultant who formerly worked for children's apparel giant Carter, and eventually joined Monica + Andy full time as the company's chief sourcing officer in 2021. 
The biggest change Monica + Andy made to its supply chain was to diversify the number of factories it worked with. "The lesson that I think we all learned during Covid was [that] two factories probably aren't enough," Royer said. In addition, the company realized it needed to work with bigger factories.
"Our head of sourcing got me to think a lot more about… the volume that each of these factories can do, as well to make sure that we were  poised for the growth that we're gonna see on the direct-to-consumer business," Royer said."When you first start out, you're not necessarily thinking, oh can this factory scale to multi-million units for us?" 
Focusing on wholesale growth
It was these changes that Monica + Andy made to its supply chain, Royer said, that enabled the company to eventually fulfill a deal with Walmart. Royer said that a Walmart buyer first reached out to Monica + Andy through its customer service channel, expressing interest in carrying the brand's product, in April 2022.
Lipsman said that more DTC startups like Monica + Andy are expanding into wholesale as they realize, "at some point these brands want to become household names, and doing it at physical retail in the largest retailers is probably the best way to do that." He also said that for big-box retailers, working with startups can help them grow their assortment more quickly if they are looking to tap into a particular trend, like organic baby apparel in Monica + Andy's case.
In a report earlier this year on the baby and children's clothing market, Mintel senior analyst in retail and e-commerce Katie Hansen wrote that sustainability is increasingly becoming important to parents,  especially "younger millennial and Gen Z parents. Brands need to highlight how they are protecting the environment as they produce children's clothing."
When Mintel surveyed 1,451 adults who had bought children's clothing in the past 18 months, 63% said comfortable fabric was one of their most sought-after features in children's clothing, while 32% said sustainable fabrics was also important.
In addition to the Walmart partnership, Royer said that another big priority for Monica + Andy is growing its third-party marketplace. Monica + Andy has sold products and accessories from other brands on its site for years, but the marketplace specifically became a crucial driver of sales during the pandemic when Monica+ Andy was out of stock in some of its core products.
Monica + Andy currently sells products from 45 other brands on its website, including $600 strollers from Baby Jogger, and a $280 travel crib from Babybjörn. "The conversion rate on the marketplace is high, but the current site isn't adequately equipped to drive significant eyeballs to it," Royer said. So this summer, Monica + Andy will be launching a new website that puts the marketplace at the front and center.
"People sometimes find us we've learned, earlier on in their pregnancy journey — maybe when they will be [researching] what baby monitor to use," Royer said. "This idea that we can meet parents where they are with the products and the resources that they need…that is a huge focus for us."
What I'm reading
Olipop's

CEO says that the prebiotic soda company is on track to do

more than $200 million

in sales this year.

Glossier founder Emily Weiss is

stepping down

from the board of

Allbirds

. Weiss joined the board of directors in October of 2020. 

Crocs is looking to grow direct-to-consumer sales for Hey Dude, the footwear brand it acquired in early 2022. In turn, Crocs is looking to cut some of Hey Dude's wholesale partners.
What we've covered
Registry startups including

Zola

and

Babylist

have

stepped in

to help former Bed Bath & Beyond customers. 

Wearables startup

Oura

has struck a new

wholesale partnership

with Best Buy. 

Amazon

has removed so-called editorial recommendations from search results, instead replacing it with more ad units. Many sellers

welcome the change

.
Want to discuss this with our editors and members? Join here, or log in here if you're already a member.