Inflation-weary shoppers are giving private labels a boost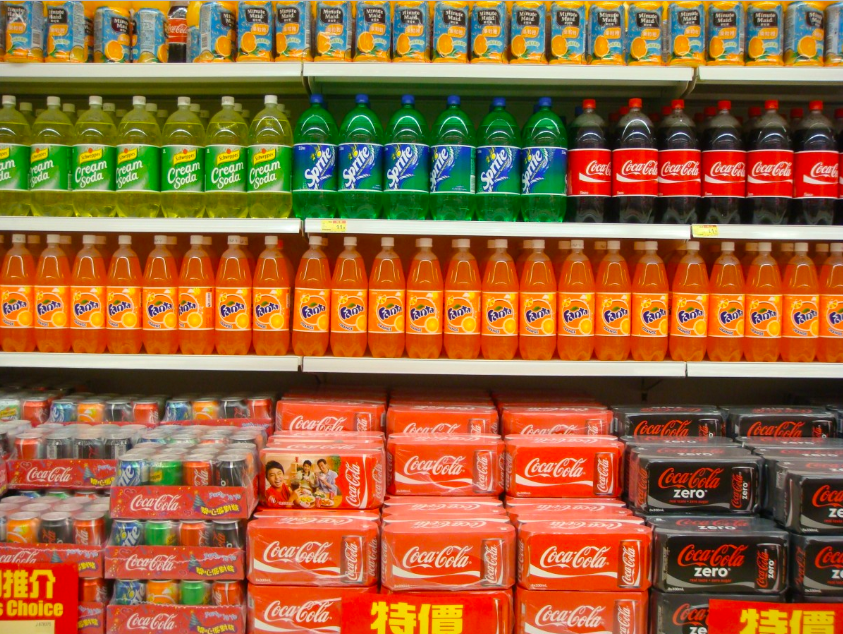 After the cost of essential goods hiked in recent months due to inflation, shoppers are beginning to rethink private labels.
Over the last year, CPG brands resorted to multiple price increases to offset the high cost of fuel, raw materials and logistics. But after retailers pushed prices up several times throughout the year, people are beginning to look for alternative options outside of staple brands to stretch their dollars. In fact, 79% of shoppers concerned about inflation had started looking for discounts, 68% shopped at discount stores and 67% switched to generic brands in order to save money, according to a 2022 survey from Morning Consult. Grocers like Kroger are also seeing heightened interest in its private label business.
"Consumers are strapped for cash. We all know that," said David Berliner, national leader of BDO's restructuring and turnaround services practice. "They've been looking for ways to cut costs and find cheaper alternatives."
As the prices shoppers are willing to pay hit the roof, discount chains and private labels have begun to look more appealing. Shoppers spent more on private label CPG brands in the three months ending December 2022 in comparison to the previous year throughout all income groups, data from Numerator indicates. Private labels now account for 17.9% of total CPG purchases. 
In September, Kroger reported a 10.4% rise in sales for its private-label assortment for the third quarter. In September, it also unveiled a budget-friendly private label brand, dubbed Smart Way, in a bid to target budget-conscious shoppers. 
Reports also suggest that discount grocery chain Aldi, which mostly sells low-priced and private label goods, is winning over grocery shoppers. The company said in September that it garnered a million new customers year-over-year and saw double-digit sales growth. 
Meanwhile, Target's Chief Food and Beverage Officer Rick Gomez said during the National Retail Federation's conference in January that its Good & Gather food and beverage private brand is now worth $3 billion. Its snacks and sweet brand, Favorite Day, is experiencing double-digit growth.
"Private label is a growing category for consumers," said Greg Carlucci, senior director analyst for consumer goods at Gartner. "Anytime there's concern about pricing, consumers will look for alternative options if their purchasing power decreases." 
Price hikes hit the ceiling 
Household basics like toilet paper, cleaning products and aluminum foil are particularly susceptible to trade downs as it doesn't exactly make a difference from a staple brand, said Heidi Csencsits, senior manager at consultancy firm The Parker Avery Group. 
Indeed, essential goods makers have been seeing sales volumes slip in their recent quarterly reports. Huggies and Kleenex maker Kimberly-Clark said that its sales volume dropped 7% in the fourth quarter, while its net selling prices climbed about 10%. Similarly, Tide and Gillette maker P&G's sales volume also dropped in its most recent quarter by 6% as it hiked prices by 10%.  
"People are looking for ways to be thrifty and to stretch their pocketbook," Csencsits said. As a result, she said people are beginning to lean on private label or discounters to appease their budget concerns. 
Reckitt Benckiser, the maker of Lysol and Strepsils, bumped up the prices of its products by an average of 9% to 10% during its most recent quarter. Hunt's ketchup-maker Conagra Brands raised prices by 17% for the period ended Nov. 27. Although these companies have benefited from price hikes in the past year, their results were weighed down by their sales volumes, which were down 4.6% and 8.4%, respectively.
"We keep a very close eye on the impact of the cost of living crisis on our brands. In general we operate in categories where effectiveness and value for money are more important than value alone," Jeff Carr, Reckitt's chief financial officer, said on a media call in October. 
Meanwhile, executives at Conagra chalked up the decline in sales volumes to people's reactions to its pricing actions. The company said last month that it doesn't plan to bump up prices further beyond this quarter. Conagra reported revenue of $3.31 billion in the second quarter, an 8.3% growth from the previous year.
Once shoppers began to explore alternative options, experts said national brands might have trouble reeling them back.
Keeping shoppers away from competitors
Much like Conagra, Modelo and Corona owner Constellation Brands said it is plotting "more muted" price hikes after pricing actions weighed down demand. CEO Bill Newlands said in an earnings call last month that Constellation Brands needs "to be careful in balancing our growth profile and our pricing profile" as shoppers have become sensitive to prices. Its beer depletion, which refers to the number of cases sold to retailers by the distributor, slid from 8% to 9% in the previous four quarters to 5.7%.
"Consumers are voting for the cheaper product even if it's not as good," BDO's Berliner said. "They can't afford to splurge as much on what they may like better."
Some brands have even begun playing around with package sizes, a tactic many now call shrinkflation. This tactic has especially been popular among beverage and snack makers. Coca-Cola said it is tackling inflation by offering smaller bottles or smaller multipacks, while Pepsi said it is looking to grow its revenue per kilo.
"I don't think they can prevent [shoppers] from moving away," Berliner said. "I think what they can do is try to make it less painful for them to stay."