'What's old is what's new again': Why larger retailers are emulating the neighborhood store strategy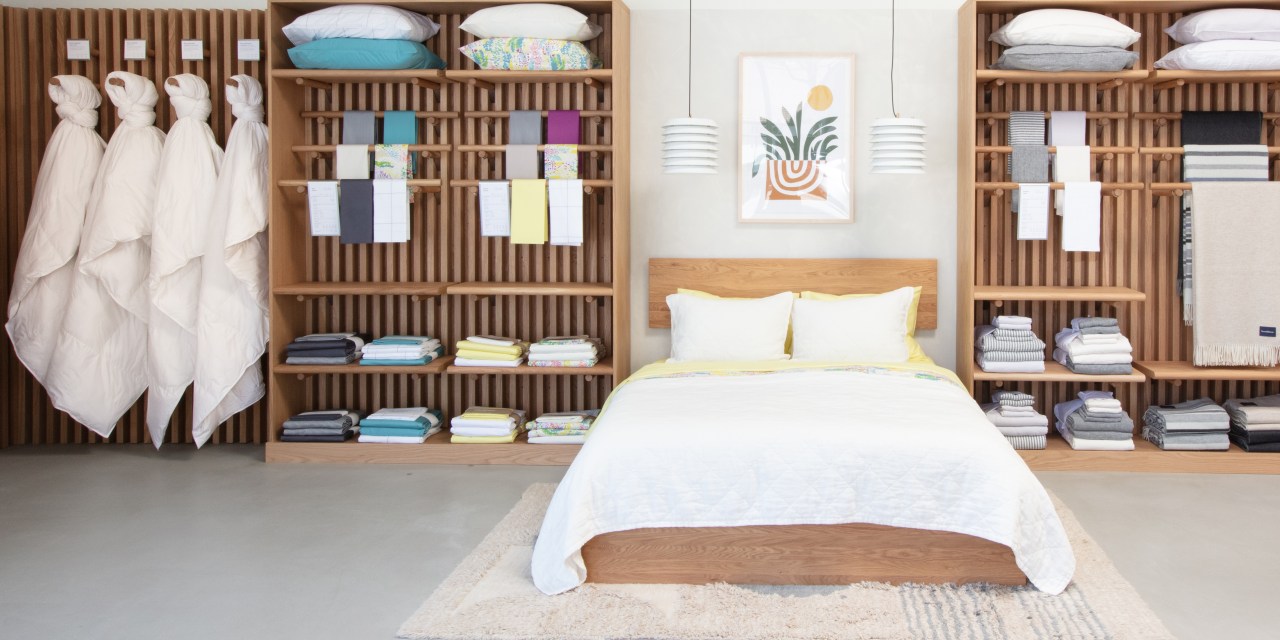 Charlie Schuck
Larger retailers are learning a thing or two from neighborhood stores.
Kohl's, for example, announced in August that it is opening a concept store in Tacoma, Washington in November, which promised to deliver a more modern shopping experience catered specifically to the local community. Meanwhile, beauty brand Glossier matches its stores' design elements to the city it is located. Its newly opened Washington, D.C., is a nod to the city's Union Station and the Air and Space Museum.
Retailers are bringing the community-based strategy, commonly adopted by their smaller retailer counterparts, to the big stage. Tailoring a store based on what appeals to a specific demographic is by no means new; neighborhood store Evereve, for example, built a $250 million business around keeping a close relationship with customers for decades. Experts said it is an old approach that has proven to be an effective blueprint for providing a personalized physical shopping experience especially now as retailers increasingly focus on loyalty. 
"What's old is what's new again," said Michael Prendergast, managing director at Alvarez & Marsal Consumer Retail Group, a professional services firm specializing in business transformation. "Big-box stores have tremendous advantages: they've got a breadth of assortment, they've got depth of sizing, depth of colors. But a lot of times… you miss out on some of those localized, personalized features."
Learning from neighborhood stores 
Data from the U.S. Census Bureau indicates that the majority of retail sales still happen in stores with e-commerce only taking up 14.5% in the second quarter of this year. That makes it essential for retailers to invest in their in-store customer acquisition strategies. As a result, Prendergast said retailers have more recently drawn inspiration from neighborhood stores, curating their assortment, opting for smaller locations and integrating clienteling.  
Retailers, both legacy and trendy direct-to-consumer ones, are taking notes. DTC linens company Brooklinen, for example, leverages consumer insight to determine which products would be popular in certain locations. True Religion's key international expansion strategy, on the other hand, is centered around curating its assortment based on what shoppers in that market gravitate towards.
 "We want to feel like that neighborhood store," Brooklinen's vp of retail Josh Illig, previously told Modern Retail. "We never want to feel like this big-box company."
Kohl's is adding local touches and incorporating a merchandise mix based on what the company think the Tacoma community wants. The retailer said it is tailoring the store's assortment for an active outdoor lifestyle. Apart from its stores' designs, Glossier also sells location-exclusive items like its luggage tags in D.C. and cellphone-style keychains and stickers in L.A.
A one-size-fits-all strategy hasn't been effective for Academy Sports and Outdoors. The retailer told Footwear News that it used one blueprint to open stores between 2012 and 2019, and the locations were performing below expectations. Now, it is tailoring its assortment based on location as it opens 80 to 100 new stores in the next five years. 
For example, in Northern states that have colder weather, Academy Sports and Outdoors plans to include a larger selection of cold weather clothes. Lifestyle and sporting interests are also taken into consideration. Its Panama City location in Florida, for instance, has an array of fishing equipment.    
"The neighborhood store is really an opportunity for the products that people need the most in their specific community to be the closest to them," said Andrew Duffy, co-founder and CEO of incentive management platform SparkPlug. "That product mix can adapt to exactly what's being purchased in that environment or what the customers are requesting from the retailers in that environment. The benefit there, from a consumer choice and a consumer access perspective, is convenience."
Duffy added that these stores can also act as a "third place" or a space where community members can convene.  
Some retailers are taking it a step further and creating an outfit for community members individually. Personal styling or consultation services that community-centered retailers like Maurices and Evereve have been offering for years are growing in popularity as well. 
In Express' case, the retailer provided personalized private styling appointments to customers in its Nashville, Tennessee Express Edit store. The company also tapped local influencers to curate custom collections at the time of the Nashville launch. These Edit stores are much smaller than a typical Express location and also have a highly curated assortment.
Rebekah Kondrat, managing partner of retail agency Rekon Retail, said one of the biggest lessons large retailers can learn from smaller retailers is the ability to be closer to customers. However, unless these large companies have solid systems in place that give some freedom to frontline teams to make decisions, it can be hard to manage — especially for those with thousands of locations.
"The whole big but small mentality is often touted by a lot of these larger retailers, but they're not the best at actually executing on it," she said.
Alvarez & Marsal's Prendergast said that pivoting to highly curated stores can be tricky, which is why concept stores like that of Kohl's and Express are common methods retailers use. Additionally, retailers could run into SKU proliferation issues when each store has a different assortment.
"In certain cases, the barrier to success is lower if you open up a diffusion brand or diffusion store," he said. "Sometimes it's actually easier to do a brand diffusion to get into a quote-unquote localized assortment."
Still, Prendergast said he doesn't see this trend going away anytime soon. He said retailers might end up applying some neighborhood store strategies in the long run and disregarding others that don't work.
"What you'll see is best-in-class retailers and brands will continue to adopt the trends that they're seeing in a localized format," Prendergast said. "I think you'll continue to see big box retailers try to figure out how they play in that movement."