'I give them credit for taking the deepest dive first': Inside Adidas' playbook for celebrity partnerships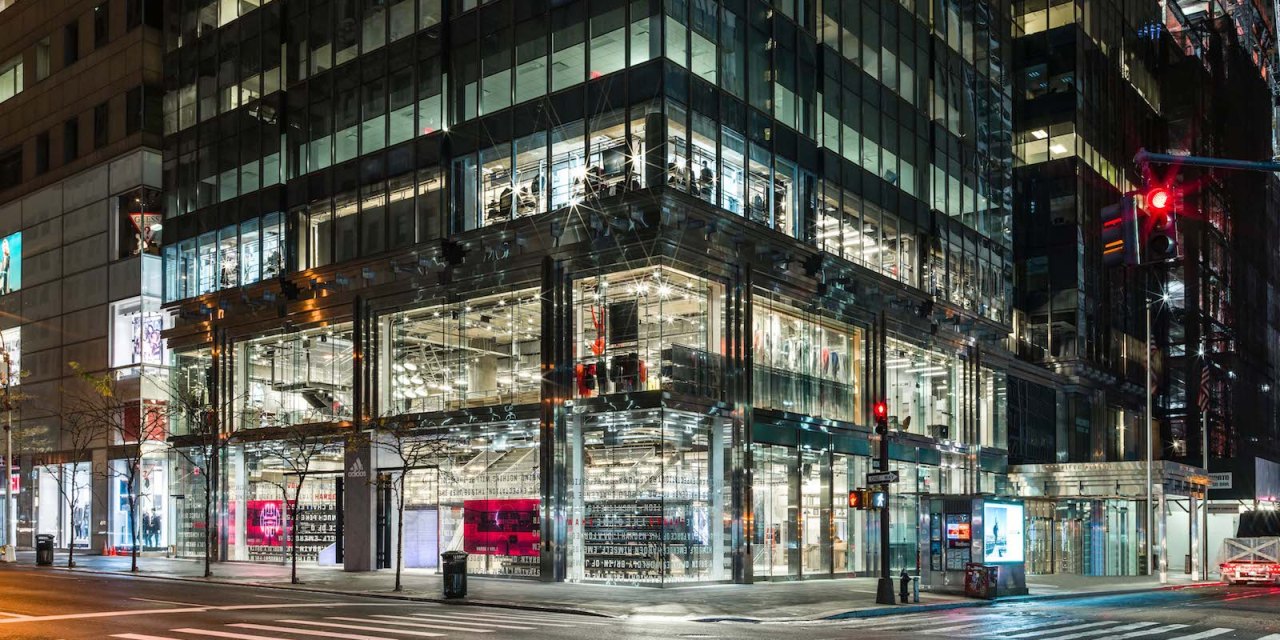 Adidas is doubling down on its partnerships with non-athletes. 
Last week, the company announced that it had secured a partnership with Beyoncé to re-release her athleisure line, Ivy Park, and create her own signature brand for Adidas.
It's the latest high-profile celebrity partnership Adidas has signed over the last five years as the brand looks to maintain its cultural cool factor. To set itself apart from competitors, Adidas has tried to woo celebrities with promises of being an equal creative partner, has used scarcity to keep the hype going for products long after a partnership deal is inked, and using its celebrity partnerships to make inroads with a broader demographic.
Adidas first cozied up to celebrity partners in 2014, when it signed both Kanye West and Pharrell Williams over the course of a year. At the time, it was unusual for an athletic brand to sign a deal with a non-athlete. Since then, it's become more commonplace among competitor brands like Puma and Nike, but the partnership with Beyoncé is still a big get for Adidas, as Jordan and Under Armour also reportedly competed with Adidas to sign her.
"Other big brands have recognized the potential in sourcing talent outside of athletics, but I still give [Adidas] credit for taking the deepest dive first," Jim Cusson, president of retail marketing agency Theory House, said.
The template for Adidas' celebrity partnerships can be best understood through the lens of Yeezy, its most high-profile partnership. West jumped ship from Nike to Adidas after claiming that Nike wasn't giving him the financial royalties he wanted, and was wooed by Adidas' promises of creative freedom. Brian Quarles, chief creative officer for sports marketing agency Revolution, said that Adidas' partnerships with West and Williams have both been formative in helping the company build "credibility" in the music space. 
For her collaboration, Beyoncé will be given the title of creative partner for her new line, and Adidas said in a press release that "this partnership respects Beyoncé's ownership of her company, which continues her journey as one of the first black women to be the sole owner of an athleisure brand." 
Scarcity has also been key to Adidas' success with celebrity partnerships. For the past couple of years, Adidas has released new versions of Yeezy about once a month, in limited quantities. It's kept the hype for the line going long after West first announced that he was bringing Yeezy to Adidas. Adidas has also relied on scarcity to drive hype, albeit not as much, with the collections from the Adidas by Pharrell line. Adidas has kept the release of the last few collections from this line limited to its "flagship" stores in major metropolitan areas like Shanghai, New York, and Chicago, and to a select few other retailers, as well as online.
"The popularity of the Yeezy has transcended Kanye. What Adidas continues to do really well with the Yeezy line is create a line that hardcore sneakerheads continue to covet," Brian Quarles, chief creative officer for sports marketing agency Revolution, said in an email.
Lastly, Adidas is relying on its celebrity partnerships to do raise its brand awareness among specific demographics. For Yeezy, that was sneakerheads. For Beyoncé's soon-to-be-released line, that will be the women's athleisure market.
Adidas hasn't said when it will first start releasing items from Beyoncé's collection. But the company did say in its annual investor report released earlier this spring that its creator partnerships with athletes and influencers as one of the "cornerstones" of its strategy to gain a greater share of the women's market.
—
Sign up for the Modern Retail Briefing to get retail news, analysis and insight delivered to your inbox every morning.