After a tumultuous year, wholesale dynamics are changing for brands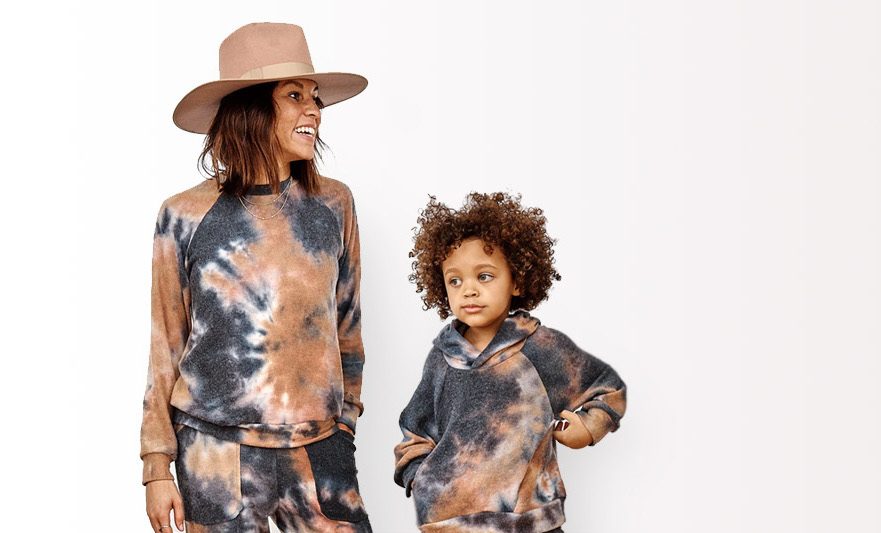 Image via Joah Love
For years, Ahyoung Stobar, the founder of childrenswear brand Joah Love, relied on wholesale accounts to build her business. "When order cancellations began rolling in last spring, I thought 'well, we had a good run'," Stobar said. 
However, after noticing longtime customers began ordering more items — especially masks — via its website directly, the company realized that it may be able to pivot to direct-to-consumer sales. That's when Stobar ramped up digital marketing to promote the then-untapped channel. The first batch of masks sold out within a day.
It was a distinct shift from the playbook Joah Love had traditionally followed. "Historically, stores have had a lot of control over small brands," Stobar said. "It's an antiquated system where you're at the mercy of a few buyers." Meanwhile, the boutique system is also territorial when it comes to a brand selling at nearby competitors, she said.
Since launching in 2008, Joah Love's retail partnerships included department stores like Nordstrom and Saks Fifth Avenue, as well as a network of boutiques across the country. Over the years, Joah Love hesitated in building out its DTC channel so as to not fall out of favor with wholesale partners.  "Last year we got the perfect opportunity to [test out DTC] because with their stores closed, our partners couldn't blame us for trying to survive," Stobar said. 
According to a 2015 report by The Economist, the average U.S. department store had 170 suppliers — all vying for orders to be placed by its buyers. In turn, if a vendor offers inventory at an unappealing price, the retailer could easily go to another supplier for a similar style.
Now, that calculus is shifting. Even before the coronavirus, more brands began testing out DTC sales. Meanwhile, big box retailers like Target and department stores like Nordstrom have become friendlier to digitally-native startups like Tonal and Food52. These factors have shifted the relationship between some brands and retailers; many retailers no longer hold the power they once did, and as a result brands are taking more charge of their distribution via DTC. The pandemic only accelerated this phenomenon.
Today, over 70% of Joah Love's sales now come from DTC. Its apparel sales doubled since last year. And, compared to 2009, overall revenue jumped 1,300%.
This new DTC focus brought a few things into light — namely, the lack of control many smaller brands have. Retailers have long had control over orders — and therefore brands' production schedules. Oftentimes, brands don't have a say in where and how their items are merchandised in a store. Having a DTC channel has allowed the brand to have more control over styling its own products, as well as what exclusives to release, Stobar said. For example, department stores usually turned down the brand's non-traditional color combinations. "They favor typical 'girly' and 'boyish' colorways that can fit easily into their stores' sections," Stobar said. But on Joah Love's own site and social feeds, the team can market outfit combinations and modern prints — like camouflage and tie dye — more freely.
Taking control of orders
Similarly, for the first seven years since its founding in 2009, cashmere maker Naked Cashmere mainly focused on department store accounts, like Nordstrom and Saks Fifth Ave, as well as a variety of smaller boutiques. The company ventured into the DTC space in 2016, and has since gradually shifted away from directly selling wholesale. "Even five years ago, some of our partners were upset we were launching an e-commerce brand," said chief marketing officer Andrew Gifford. 
When the coronavirus hit last year, the need to further invest in DTC became more evident, due to nearly 300 out of Naked Cashmere's 1,000 accounts closing their doors, Gifford explained. That's when Naked Cashmere developed a self-serve portal, called 360 Cashmere, for small boutiques to place orders when needed. This move was another aspect of the company taking more ownership in their wholesale operation, compared to previous years. The idea was to build a solution that kept wholesale revenue coming in from smaller partners.
While the majority of Naked Cashmere's revenue still come from brick and mortar sales, they're due to lucrative deals with off-price retailers like Nordstrom Rack, TJX and Saks Off Fifth. Unlike small local shops, these retailers buy seasonal collections in larger units, which sell out quickly, Gifford said. "The portal lets us keep relationships with the interested independent shops, which was harder to do manually years ago," he said. 
'We have the leisure to pick and choose'
Accessories brand FigPin, which launched in 2017 and struck up wholesale partnerships with Target, GameStop and Hot Topic, also turned to direct sales out of necessity last year. According to the brand's senior marketing manager Allison Caulfield, many retailers started pausing orders in March 2020.
"Lockdowns gave us an opportunity to reach customers who would normally buy our products at these partner stores," said Caulfield. Last spring, the company began using the website to sell excess inventory, which meant having to revamp the site and building out a brand new digital catalog. FigPin's DTC site started with only a few hundred styles — a year later, it now has a few thousand SKUs available.
"We structured our release date calendar to capitalize on audience engagement," she said, pointing to the brand's social media following. The brand also began focusing on email marketing, thanks to its 20,000 person list it accrued over the years, using it to push drops and exclusives. 
In 2020, FigPin saw an 800% year-over-year sales increase. This led the brand to part ways with some retail partners over the past year — especially ones where pricing agreements impacted margins negatively. "We now have the leisure to pick and choose which partners make sense, as opposed to before where we had to go after every account," Caulfield said.
Abandoning wholesale altogether doesn't have to be the answer, said Courtney Hedges, vp of digital marketing at LiveArea, which works with brands like L'Oreal and Crocs on DTC strategies. Increasingly, brands are positioning the DTC sales channel as a customer learning opportunity. "I've seen brands publish quarterly reports to retail partners around customer and product learnings," Hedges said. 
The wholesale power shifts are especially apparent for department stores, which have been struggling to stay relevant over the years. Nearly all major players — including Nordstrom, JCPenney and Macy's — saw steep declines even before the pandemic. According to tracking by Retail Metrics, department stores were some of retail's worst-performing players by the end of 2020. The data showed the segment's profits forecast dropping 691% year-over-year, amounting to $1.2 billion in losses.
Even so, some brands are feeling more empowered after growing their DTC sales. For example, over the last year Joah Love has scaled back the majority of its wholesale accounts. Now, some wholesale accounts want to reconnect. "Many who had canceled orders and rejected our masks came back wanting to place orders," Stobar said. But going forward, the wholesale channel will consist of hand-picked partners who pay reliably, she said.
"If we learned anything from the past year, it's that our website can't be neglected anymore," Stobar. "Having our own voice to speak directly to our customers is freeing."