'This is about brand awareness': Why Food52 is partnering with Nordstrom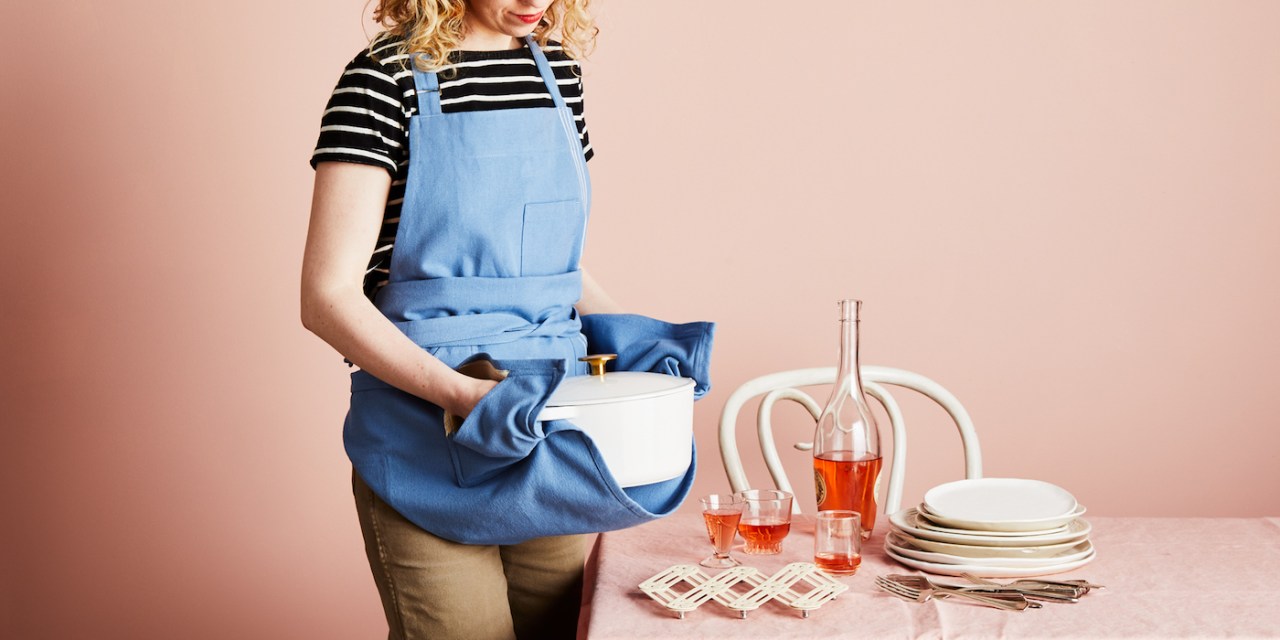 Food52 has a new retail partner to showcase its line of home goods.
The kitchen and home-focused media and commerce company announced last week that Nordstrom will begin selling its direct-to-consumer product line both online and in-store. Food52, which was first known for recipes and food-focused digital media, has been slowly growing its own product line, called Five Two. First launched in 2018, the direct-to-consumer line featured oven mitts, spoons and other cookware. It has since expanded to dining items, like plates and mugs, along with other home goods like dryer balls. The Nordstrom partnership will feature some of the Five Two items, and marks a new untapped channel for the e-commerce company.
Food52 and Nordstrom had been talking about a potential retail partnership since last January, said Claire Chambers, Food52's chief commercial officer. The company was waiting until the Five Two product line "got to a big enough point in development."
The coronavirus pandemic accelerated things quite a bit, she said, as more people stayed at home and demand for Food52's products increased. Revenue in August grew 87% year over year and Five Two's sales have doubled over the last year, the company told Modern Retail. In 2019, Food52 told Modern Retail that it was on track to hit $40 million in revenue, though was not yet profitable.
For Food52, this is a new type of partnership. It has tested out some online retail partnerships with platforms like Zola. But Nordstrom is the first national retailer the company has worked with. The focus is "to get in front of more and more American consumers," said Chambers. "This is about brand awareness."
Before the coronavirus, Food52 had played around with its own retail presence in the form of seasonal pop-up shops. That kind of strategy isn't so appealing anymore. For online brands, the lack of physical retail options presents a growth conundrum. Often, DTC brands begin online and then expand into retail — either via their own stores or wholesale partnerships. Brands now are increasingly considering the latter.
"All week I have been talking to brands and people in the industry about wholesale," said retail consultant Rebekah Kondrat. While in-store traffic has certainly gone down, "there is a realization that people will shop in stores," she said. Instead of brands opening up their stores, more companies are asking "can we find a favorable wholesale relationship?"
According to Chambers, Food52 has no plans to double down on wholesale. "We have our own business in e-commerce that is pretty healthy," she said. "That's why it's not interesting to us to get too aggressive with a wholesale strategy." Instead, the focus is on finding retailers that would educate consumers about the Food52 brand. "The number of partners out there in the world that we would work with are relatively limited," she said. "Our goal is to have about two or three meaningful partners versus a dozen."
The partnership comes at a pivotal time for physical retailers like Nordstrom too. At its second quarter earnings in August, the department store reported that sales fell 53% year over year due to store closures. Apparel is one of the biggest retail categories to suffer, and stores like Nordstrom and Macy's are increasingly leaning into home goods as a way to cushion the blow. With that, a Food52 partnerships presents a way to update the store's shelves as well as make it look more digitally relevant.
For Food52, the project ahead is to inform people that it's more than a recipe website. "We definitely believe in helping the customer find us," said Chambers. "Not everyone in our target demographic knows who we are today."