After layoffs, Wayfair's path to profitability remains unclear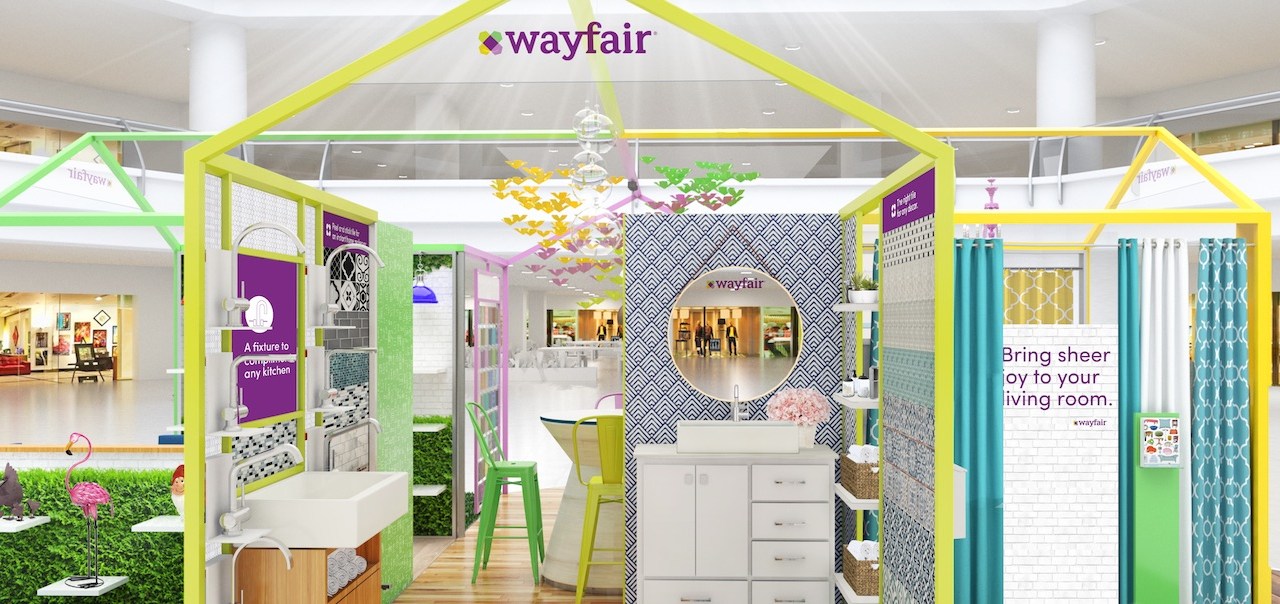 In 2020, e-commerce startups are facing a greater sense of urgency to turn a profit, and furniture company Wayfair is no exception.
Earlier this month, the company announced that it was cutting 550 jobs, or about 3% of its workforce. Many of the layoffs came from the company's tech, product, and recruiting divisions. In an email to Wayfair employees obtained by the Boston Globe, CEO Niraj Shah said that "We find ourselves at a place where we are, from an execution standpoint, investing in too many disparate areas, with an uneven quality and speed of execution." He added that "we no doubt built some excess…in almost every area." The company declined to provide further comment for this story.
Wayfair is spending heavily on marketing to acquire new customers, new technology features like a 3D room planner to make users more confident about buying furniture online, as well as building out its own warehousing system, called CastleGate. In theory, improving the shopping and delivery experience should make customers more loyal which would translate into them spending more. But costs are still growing more quickly than total revenue.
"Wayfair is a great example of what happens when the focus is so much on [gross merchandise value], and there's not enough of a focus on profitability," said Web Smith, founder of e-commerce website and newsletter 2PM Inc.
Founded in 2002, Wayfair has never turned a profit. But, it's become the dominant player in online furniture, by prioritizing growth over profit for years. According to an estimate from data analytics firm 1010data, 33.4% of all online furniture sales in the U.S. last year came through Wayfair. Amazon had the next highest market share, with 29.7% of online furniture sales.
During its third-quarter earnings in October, Wayfair reported that revenue was $2.3 billion, up 35.9% year-over-year. However, marketing spend was up by 39% compared to the prior year, and selling and general administrative expenses were up 58.7%.
Wayfair's tried to build a competitive edge by building as wide of a product selection as quickly as possible, unlike other DTC furniture companies that started with one or a handful of hero products. Wayfair runs on a dropship model, which means vendors own the inventory. It's invested heavily in both digital marketing, as well as more traditional brand marketing channels like television and direct mail ads, in order to win over customers. 
But shoppers have a different purchase consideration for furniture compared to other products. It's a more expensive product and one that's purchased infrequently. Customers typically take longer to buy it, and many of them still want to see how it looks or feels in person.
As such, Shah said during the last earnings call that Wayfair expects plans for a 400-day payback window when acquiring a more "high quality" customer. For a transactional customer who is making a lower ticket impulse purchase, Wayfair may be able to recoup those customer acquisition costs in 60 or 90 days.
Wayfair's marketing costs are also ballooning as the company is seeking to grow its business in Europe, where it has lower name recognition. This past quarter, for example, Wayfair started running brand marketing campaigns in Germany.
"I would prefer to see them tackle [more of] the U.S. market first before moving to Europe," said Seth Basham, an analyst with Wedbush Securities. "Each of the individual countries has its own characteristics in terms of shopping preferences, and obviously in terms of [language]."
CastleGate remains another big money pit for Wayfair. The company currently has fourteen warehouses, most recently opening one in California and one in the U.K. last quarter. Shah said in 2020, Wayfair would focus on "increasing utilization of existing warehouse capacity."
In theory, shipping inventory from its own warehouses instead of directly from vendors will decrease delivery times, which will increase customer loyalty. But as with its increased marketing spend, Wayfair hasn't seen enough of an increase in revenue to prove that theory true.
Wayfair can continue to spend heavily to increase its market share, so long as investors are willing to throw the company a lifeline. The company reports its fourth quarter earnings on Friday, during which investors will likely press Wayfair for more details on when they think think they can start to recoup more on customer acquisition and logistics costs.
"Wayfair customers are going to the site with an agnostic opinion on what they want," Smith said, adding that Wayfair has struggled with "building brand equity."