Why Amazon is focusing on fashion with its Big Style Sale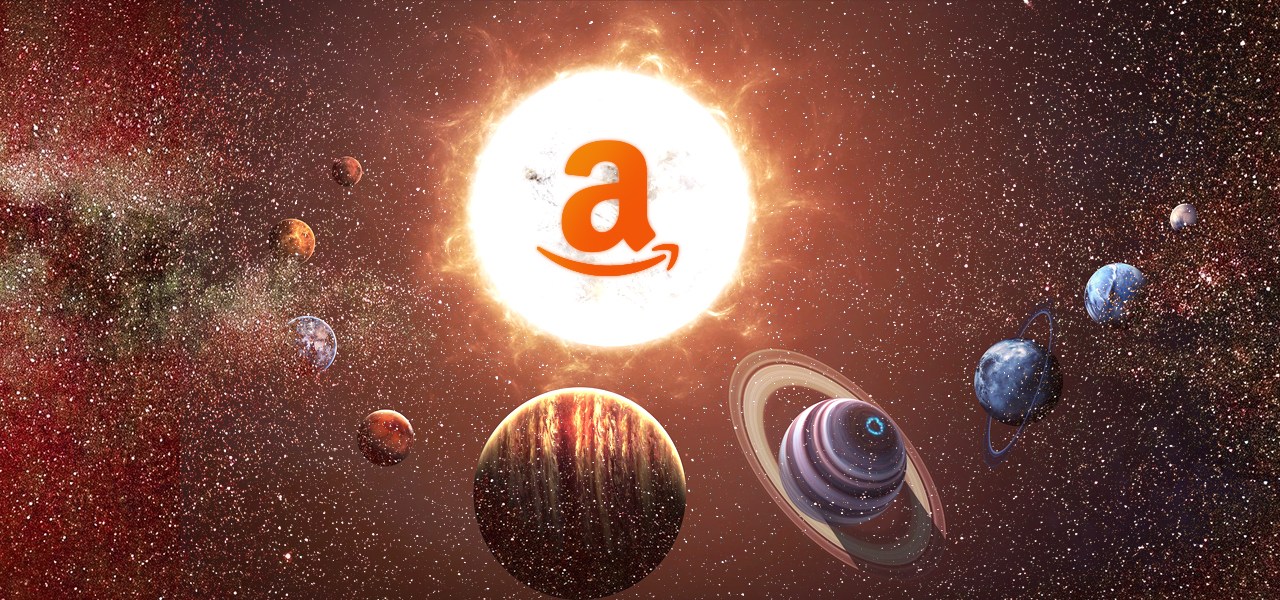 This week marks Amazon's first "Big Style Sale," taking place just weeks ahead of when its annual Prime Day was originally set to occur. 
The company, which announced the event in early June, positioned it as a way to "jumpstart" revenue for sellers of fashion merchandise. Promoted participating brands include popular established names like Under Armour and Calvin Klein, as well as younger ones like MVMT Watches.
Last month Amazon reportedly pushed back Prime Day, originally set for July 15 and July 16, in order to get back on track in fulfilling non-essential orders. The decision also follows months of obstacles for the platform's third party sellers, which began with inventory delays in February due to China's initial virus outbreak.
Even with these setbacks, Amazon's sales have been on fire. In its first quarter earnings report of the year this April, Amazon posted net sales grew 26% year-over-year, hitting $75.5 billion. However, the company said the entirety of the recorded profit will go to the Covid-19-related operating costs it incurred during the pandemic's rush.
The focus on apparel now makes sense. Fashion has historically been a blindspot for Amazon, but it's been slowly trying to grow its presence in that area. For one, it's an area of retail that's been lagging of late; apparel sales nationally have been down since March, having seen record drops in April, and ultimately a 63.4% fall in May compared to the previous year. Despite some bright spots in the athletic and loungewear categories, the industry wasn't able to make up for the millions in lost spring sales. This event is a potentially way to both grow an ailing category as well as help Amazon increase its retail domain. 
One brand participating in the sale is DTC kids apparel label Cubcoats, which is being featured on the event's official landing page alongside other major companies. Cubcoats — previously a top seller in its category on Amazon Prime Day — is running discounts of up to 50% off from June 22 to June 88 to coincide with the virtual campaign. 
The company decided to use this time to give its new face masks "a proper launch" on the Amazon store, said co-founder Zac Park. "This event has been huge for us, we couldn't be happier with the results," Park said. Since the sale started earlier this week, it brand has seen "over a 500% increase in traffic" to its Amazon store, he confirmed. And while no marketing spend was used to participate, the company did build a dedicated new sales page for it. 
With the much-anticipated Prime Day — typically focused on gadgets — still months away, the fashion sale could provide a much-needed lift for Amazon sellers whose categories suffered throughout the widespread quarantine.
Fashion and luxury brands have historically avoided Amazon for several reasons. For one, nicer companies preferred having more control of their brand. What's more, Amazon shares very little customer data with its sellers. Though, that hasn't stopped Amazon from wooing them in recent years, with subsidiary Zappos scoring partnership wins with high end designers like Bottega Veneta and Rick Ownes.
Joe Rohrlich, chief revenue officer at e-commerce platform Bazaarvoice, said the current spotlight on Amazon's fashion offerings could further offset the industry's losses, which recently began to have an upswing after the sudden halt in March. 
While other categories, like online grocery shopping, have been deemed benefactors of at-home shopping, clothing shopping quickly became limited to remote work-appropriate gear. For example, Rohrich noted that when the global shutdowns began in March, the Bazaarvoice network of over 6,200 brands and retailers "saw a -4% year-over-year decrease in apparel and accessories online orders." 
Rohrlich also expects the event's mid-year numbers could serve as a preview for what's to come on Prime Day. With so much uncertainty still plaguing brick and mortar, he said Amazon's campaign "will no doubt send a surge of sales into the fashion industry."