Amazon Briefing: Amazon takes a step closer to UPS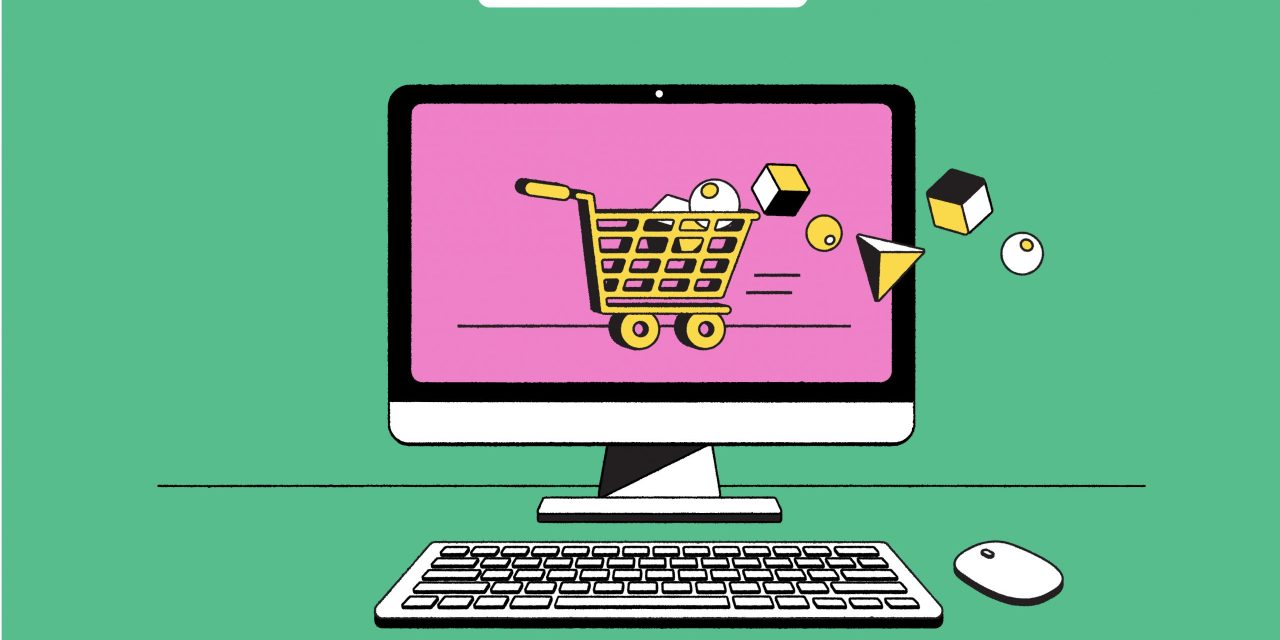 This is the latest installment of the Amazon Briefing, a weekly Modern Retail column about the ever-changing Amazon ecosystem. To receive it in your inbox every week, sign up here. 
Amazon's off-platform logistics business, Multi-Channel Fulfillment, scored one of its biggest partnerships yet.
Multi-Channel Fulfillment allows brands to use Amazon's transportation and fulfillment services, even if they don't sell on Amazon. It's the closest thing Amazon offers to a UPS-like service.
And last week, e-commerce platform BigCommerce announced that it was integrating Multi-Channel Fulfillment into its services. That means Amazon Multi-Channel Fulfillment will pop up as a suggested fulfillment option to BigCommerce's 60,000 sellers, alongside companies like ShipStation, Deliverr and so on.
For Amazon, the partnership is the latest effort to make MCF appeal to a wider swath of non-Amazon sellers. In response to the news, a Bank of America Securities analyst wrote that it "is an important signal that Amazon is increasingly willing to open up its logistics network to outside sellers." As Amazon invests heavily in building new warehouses, leasing planes and hiring thousands of delivery workers, MCF offers a path for Amazon to monetize its new shipping capacity — all using a carrier model not so dissimilar from a UPS or FedEx.
With the BigCommerce partnership, "you don't have to sell on Amazon in order to use their fulfillment services," said Sharon Gee, general manager of omnichannel at BigCommerce. Gee said that, especially as new platforms like Facebook turn themselves into marketplaces, brands are looking for ways to streamline and consolidate their sales and fulfillment.
Going through Amazon MCF might make sense especially for smaller sellers, who don't have the capacity to negotiate for better shipping rates and are looking for a "plug-and-play" fulfillment option, she said.
Victor Rosenman, the CEO and founder of e-commerce software platform Feedvisor, said Amazon MCF was built in a "very similar way that AWS was created." Amazon Web Services was originally designed to meet Amazon's internal cloud computing needs, and Amazon later began selling it as a service to other companies. In the same way, he said, Amazon's fulfillment system was designed to meet increasingly fast shipping times for Amazon's own products, but "as they invested and created that capacity, they said, okay, we can reuse that capacity," he said.
MCF is not without its controversy. Walmart and eBay both ban their sellers from fulfilling orders through MCF — Walmart, at least, is trying to push sellers to use Walmart Fulfillment Services instead. Shopify currently allows businesses who use its technology to select Amazon as a carrier, but it's possible that stance will start to change as Shopify begins building out its own in-house fulfillment offering.
While Amazon has not yet made a major marketing push around MCF, the company has made some concessions to appeal more widely to sellers. Last year, it began offering a way for sellers who choose MCF to send their products in blank boxes, rather than branded Amazon boxes, so that customers would not be surprised to see, say, their Etsy order show up in an Amazon box. And earlier this year, Amazon made it easier for sellers to screen out Walmart and eBay while using MCF, so as not to violate those companies' terms of service (in exchange for a fee).
But while the BigCommerce integration signals that Amazon is ramping up its efforts to promote MCF, it's an open question whether the company will ultimately try to spin off its fulfillment offerings into a standalone service the way it has with Amazon Web Services.
Gee said that it's "absolutely the right characterization" to say that Amazon was looking at MCF along the lines of a UPS or FedEx, adding that, to her mind, "they're modularizing their infrastructure as a service."
Rosenman, though, said he expected that Amazon would mainly push MCF in moments when Amazon has extra space to sell. (Oddly, this is not one of those moments.)
"I think they have extra capacity and they want to monetize their extra capacity," he said, but "the top priority they will always give to their native traffic, the native Amazon orders."
A different type of Amazon rollup company   
Plenty of companies have built businesses around Amazon. The growing e-commerce rollup ecosystem, for instance, probably wouldn't exist without Amazon.
One of the stranger examples, though, is a real estate company called ROX Financial, which said in an SEC filing that it is aiming to build out a network of warehouses that it will lease almost exclusively to Amazon. Right now, ROX only has plans to acquire one building, a warehouse in the Bay Area that Amazon already leases. But the company thinks it can build a business almost entirely out of leasing to Amazon.
That is a sign of just how influential Amazon has become in the world of industrial real estate. Because of the rise of online shopping, "companies are considering huge capital investment in new facilities" for fulfillment, said Doug Ressler, a business intelligence manager at the property management company Yardi.
At this point, working with Amazon may be enough to sustain a whole business. But to prove its point, ROX wants to go public with a very Amazon-esque ticker symbol: $AMZL
Amazon news to know:
Amazon is creating a hub in Finland that will be dedicated to adding and refining skills for Amazon Scout, the company's autonomous delivery robot. Since Amazon debuted the robot in 2019, it has tested Scout in Georgia, Tennessee and other U.S. localities.
The fast-fashion e-commerce app Shein is banned in India, but Amazon seems to have found a workaround: Amazon is promoting Shein as a third-party seller on its marketplace in India, as a way to leverage the app's previous popularity there.
Job listings for roles tied to the creator economy are hot right now, and the top company interested in hiring creators is… Amazon. The company had 40 active job listings related to the creator economy in May.
What we covered:
In-store shelf labels are increasingly taking cues from e-commerce. Amazon is adding product ratings and excerpts from customer reviews to both its Amazon Fresh and Amazon Books stores. Meanwhile, Walmart has started testing shelf labels with new e-commerce information: suggested search terms. That helps customers more easily look up products online, and it might — not incidentally — bolster the case for brands to invest in search ads.
Instacart's hiring of Fidji Simo as CEO signals a future for the delivery service that is much more focused on ads, content and potentially, on building Instacart into a super app.
As Amazon launches its first suite of healthcare offerings, other retailers are responding by ramping up their own healthcare efforts, seeing the sector as an important way to pull in customers. Dollar General is hiring a chief medical officer, while Walmart just rolled out its own private-label insulin.