Why big-box retailers like Dollar General and Walmart are trying to build health care credibility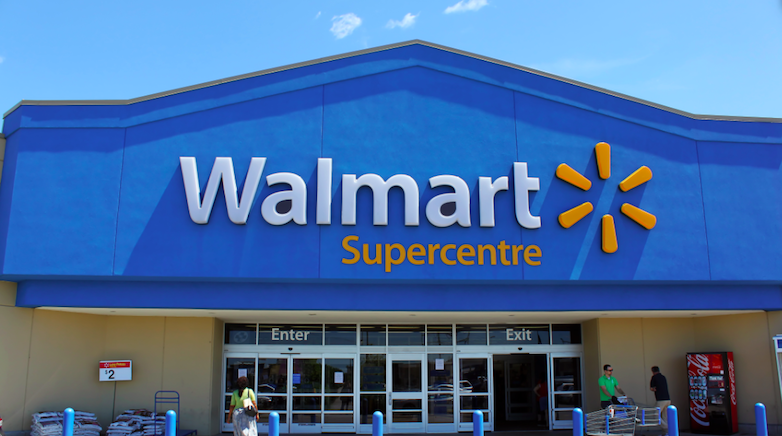 Health care is shaping up to be the next area of interest for big-box retailers, with companies like Dollar General and Walmart searching for ways to boost their medical credibility.
Last week, Dollar General announced that it had hired its first chief medical officer, and would be looking to expand its assortment of cold and flu medicine, dental products and other health care-related items. Meanwhile, Walmart — which in 2019 launched its first primary care clinic — announced earlier this month that it had launched its own private label analog insulin. Though Walmart sells other private label products to help customers manage diabetes, like glucose monitors, it is the company's first foray into selling its own private label pharmaceutical drugs.
Big-box retailers have been peripherally involved the health care system for years, mostly by carrying basic over-the-counter medication. But now, they are looking to generate more revenue from medical products and services and in the case of Walmart, become primary care providers in their own right. As people visit stores less often, offering more health care products and services increases the likelihood that shoppers will continue visiting these big-box stores on a regular basis. But in order to do so, these retailers have to establish their credibility in the field. In the cases of Dollar General and Walmart, they are trying to do that in part by getting involved in more aspects of the health care system.
Lei Duran, senior vice president of retail insights at Kantar Consulting and a former category manager for Walmart characterized these health care strategy shifts as a move away from products, in favor of providing more services. Best Buy for example, has looked to get more involved in at-home care services through the acquisition of two companies over the past several years: Great Call, which sells wearables and medical alert devices, and Critical Signal Technologies, which aids in at-home care services. Traditional pharmacies like CVS and Walgreens are also looking to get more involved in preventative care, with Walgreens partnering with VillageMD to build primary care clinics next to hundreds of its existing pharmacies.
Services have the potential to generate more repeat traffic for stores if say, customers start getting their annual physicals at Walmart, or their Covid tests at Dollar General. That's critically important as more shoppers continue to consolidate their shopping trips, a habit that was picked up during Covid. Walmart's CFO Brett Biggs said that during the company's quarterly earnings in May, for example, that the number of shopper trips was down 3% year-over-year — but average basket trip size was up 10% year-over-year, due to "shopper consolidation."
"If you can be that destination for everyday products, as well as affordable health care, you are going to create a more routine consistent shopper," said Duran.
This shift in strategy is most evident at Dollar General, given that the discount retailer has been relatively uninvolved in health care up until this year. Unlike Walmart or Target, it has never had in-store pharmacies.
But last month, Dollar General announced it would provide free Covid-19 testing at select locations in Virginia. When the chain announced the hiring of its first chief medical officer last week — Dr. Albert Wu, who formerly worked at McKinsey — Dollar General CEO Todd Vasos said in a press release that "our customers have told us that they would like to see increased access to affordable health care products and services in their communities." While it's not entirely clear yet what the company's health care strategy will look like, Dollar General's press release stated that the company would be increasing "its assortment of cough and cold, dental, nutritional, medical, health aids and feminine hygiene products across many of its Dollar General stores."
Bryan Gildenberg, svp of commerce at Ominicom Consulting, said that he expects Dollar General's health care strategy will look differently than that of other big-box retailers. "The economics of a dollar general store at a base level don't support simply adding a pharmacy into the mix," he said, noting that pharmacies can costs hundreds of thousands of dollars in staffing costs. But, Dollar General does have the benefit of having a large geographic reach — the company claims 75% of the U.S. population that lives within approximately five miles of one of its 17,000-plus stores. So even if the company could convince a significant portion of its customers to pick up their cold and flu medicine at Dollar General instead of Walmart, it could be a significant revenue driver for the company.
Walmart is also looking to leverage its wide store footprint to become a bigger player in health care — in May, the company said that it plans to open 4,000 primary care "supercenters" within its stores by 2029, which will offer laboratory testing services, among other features. The company has also launched dozens of standalone Walmart Health Clinics since 2019.
Gildenberg also noted that Walmart's purchasing scale may allow it to get into areas of health care that wouldn't be feasible for other retailers — Walmart claims for example that its new private label insulin, "will save customers between 58% to 75% off the cash price of branded analog insulin products."
Duran said that as big-box retailers get involved in more aspects of the health care system, she expects most will focus on developing products and services to treat conditions that a large swath of the U.S. population deals with — such as diabetes. "Anything that is scalable and repeatable," she said.