Amazon Briefing: Amazon's fluctuating restock limits are creating chaos for third-party sellers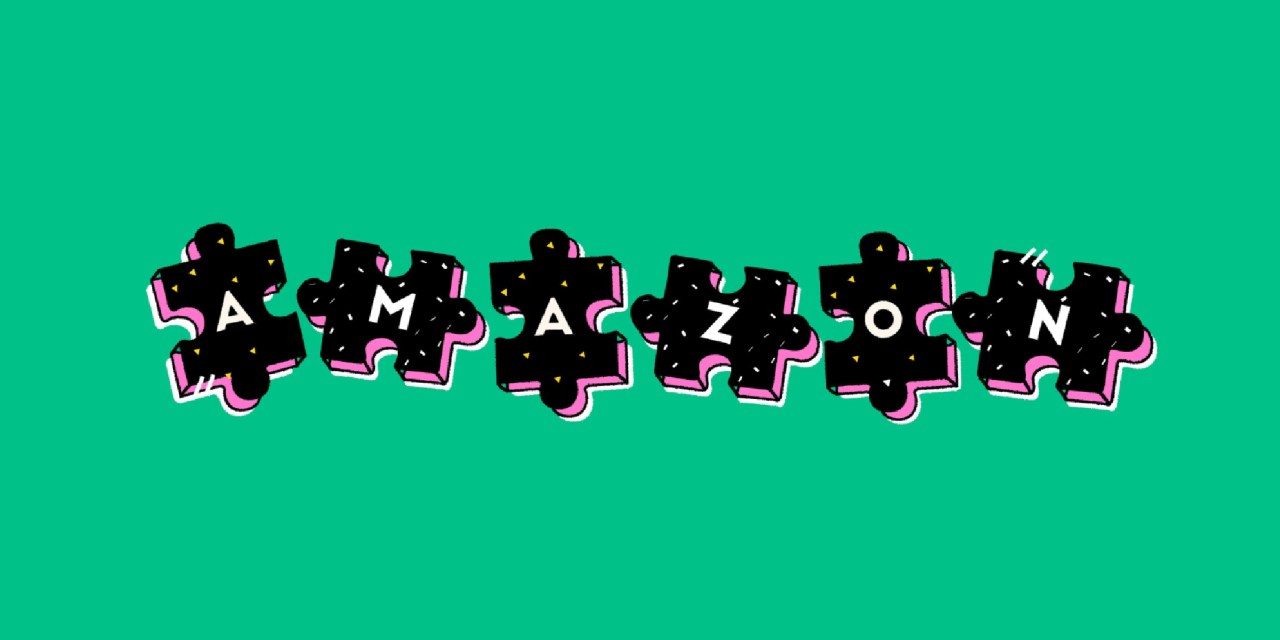 Ivy Liu
This is the latest installment of the Amazon Briefing, a weekly Modern Retail+ column about the ever-changing Amazon ecosystem. More from the series →
This is the latest installment of the Amazon Briefing, a weekly Modern Retail column about the ever-changing Amazon ecosystem. To receive it in your inbox every week, sign up here. 
In a tough operating environment exacerbated by the pandemic, life is becoming even harder for third-party sellers because of abrupt Amazon-imposed restock limits on inventory.
The e-commerce giant first began restricting how much stock could be sent to an Amazon warehouse in July 2020 (after emergency measures were put in place to prioritize merchants that sell so-called "essential" products). Even businesses with a stellar track record of managing inventory were impacted by the caps. 
But, sellers say Amazon has been wielding these limits ever since, imposing them on a weekly or bi-weekly basis in some cases, giving them short notice before reducing the amount of goods they can send to its warehouses. The fluid changes have created more logistical challenges for small- to mid-sized online businesses, who primarily rely on fulfillment by Amazon (FBA) to meet orders, amid rampant supply chain issues. Sellers I spoke with, whose sales range from six to eight figures annually, say the sudden caps are increasing their costs and playing havoc with their inventory management.
"Amazon changes our restock limit very frequently, sometimes weekly," said Ivan Ong, co-founder and CEO of KeaBabies, a DTC baby and maternity products brand that sells on Amazon and has generated $30 million in sales this year. "They will suddenly cut it by 20% or 30%, which makes it very difficult for us to plan."
Amazon's caps on stock have created a vicious cycle for some sellers. According to Ong, the sudden restrictions, and the resulting impact on inventory management, have caused Keababies' inventory product index score to drop below the minimum threshold. This is the benchmark rating Amazon assigns to sellers based on their inventory health at its fulfillment centers. It uses the score to place caps on inventory storage based on volume at its warehouses for businesses who do not meet the minimum score of 450 points. 
"I know of sellers who have had their [fourth quarter] ruined by the whole situation," said Joe James, who owns a six-product beauty brand and made $375,000 this year selling on Amazon. "It is unfair when you're trying to forecast inventory ahead of time, just to find out that you can only send in 50% of what it originally was, this causes massive problems."
Amazon seller and agency SupplyKick said that more than half of its 100 partners saw their inventory maximums drop at some point this year. "Many other sellers across Amazon have experienced similar issues of seeing maximum inventory reduced by 25%, with the highest cuts upwards of 60%,"  said Alyssa Prevost, director of logistics and operations at SupplyKick. "It's nearly impossible for brands and sellers to keep the right amount of inventory in stock."
While Amazon's caps initially seemed to be focused on oversize products, they have since become more pervasive. Ong said that his company, Keababies, mainly uses standard size storage, but has been levied with with relentless caps.
The widespread nature of the limits indicates the ongoing hurdles Amazon is facing as its warehouses come under pressure from an upended supply chain. Amazon has more than doubled its U.S. fulfillment capacity during the pandemic, spending over $15 billion and hiring more than 628,000 people. It currently has over 1,100 facilities across the United States, 11o of which are fulfillment centers.
Yet, a number of sellers still feel like they've been left in the dark due to the changes. They are now demanding that Amazon provide more time when notifying them of fresh restock limits on their accounts. In the case of inventory storage caps, Amazon provides four to six weeks notice to businesses to give them sufficient time to plan. The company told sellers in November that it would look into removing its latest caps after the busy holiday season. Amazon did not respond to a request for comment.
"They should give us more notice so that we can plan accordingly," said Ong.
One of many supply chain headaches
The limits are part of a growing number of hurdles sellers are navigating during the pandemic. Supply chain bottlenecks, along with rolling blackouts in China's factories due to an energy crisis, have led to shipments stuck at U.S. ports and lost sales for numerous businesses.  
"I had projected a $500,000 plus year," said James, adding "but, I am falling shy of that by $125,000 because of the delays."
The restock caps add another wrinkle for sellers on top of delayed manufacturing and shipments. Many have resorted to using their own facilities or those provided by third-parties to store their goods. Ong said that Keababies, which mainly gets its products from China, is sending inventory to its 3PL storage centers and then "drip-feeding" it into Amazon's distribution network in order to keep its bestsellers stocked. SupplyKick, meanwhile, recently began storing some inventory at its own warehouse to serve orders, allowing it to keep listings active that would otherwise have been out of stock due to restock limits on its products.
Using 3PL's and other storage outlets is fast becoming the norm for small to mid-sized sellers as they acclimatize to the changes. "Those negatively impacted most by the restock limits are those who've not utilized the services of 3PLs properly and are more reliant on the way it used to be," said James.
Despite the difficult trading conditions, many sellers remain resilient. Some are even relishing the challenge. "Every one of these changes provides an edge for sellers who can quickly find a way of navigating Amazon's ever-changing playing field," said Ben Wright, an Amazon FBA seller and owner of All Things Arbitrage reselling group. "I might be one of the only Amazon sellers to say this, but I actually like these weird rules that Amazon brings in." 
James, who started his business during the pandemic, said he felt like he'd been forced to learn the ropes quickly due to the dynamic environment.
"It was a blessing in disguise, he said, "From the outset, I've had to use a 3PL and deal with the logistical problems sellers are facing. I've never known it to be any different."
He continued: "There is obviously a reason why Amazon has imposed these restock limitations, so I think the only thing we can do as sellers going forward is to adapt as quickly as possible." 
Are the biggest Amazon aggregators slowing down on acquisitions?
Goja and Thrasio have become leading Amazon aggregators by snapping up online brands at a fast clip and supercharging their sales using their in-house logistics and data. But, looking ahead, both companies are increasingly focusing on expanding the product portfolios or geographical presence of their existing brands over acquiring new companies.
Goja CEO and founder Walter Gonzalez recently told me that his priority is to fully integrate brands by helping them with everything from fulfillment to marketing to SKU expansion. While that means Goja is not acquiring brands as swiftly as some of its competitors, Gonzalez said that balancing growth with integration makes for a better long-term strategy.
Meanwhile, Thrasio president Danny Boockvar told me that its goals for next year are to sell more through direct-to-consumer and brick and mortar channels. Thrasio-owned brands are already stocked at Best Buy, Target and Victoria's Secret. It's also looking to bring more international products into the U.S. after its expansion into Japan, China and Europe this year. Overall, Thrasio owns 200 brands across the home, pets and sports and outdoors categories.
There is a sizable age gap between the two aggregators: Goja is thirteen years old, while Thrasio was founded in 2018. But, in the fast-paced world of roll-up companies, the focus on product expansion and international growth indicates that these aggregators are having to mature faster as a result. 
That doesn't mean that acquisitions as a whole are slowing down in the sector. According to industry tracker Marketplace Pulse, there are 89 active Amazon aggregators, 29 of which have raised at least $100 million in funding. The majority are based in the U.S., but new companies are popping up around the world in a bid to emulate Goja and Thrasio's success. 
"All the best aggregators will become fully-integrated operators like us," Gonzalez said.
Amazon news to know
An Amazon Web Services outage led to disruptions for multiple apps and websites, including Amazon's own platforms.
In a complaint to the FTC, a coalition of unions have accused Amazon of deceiving consumers by failing to distinguish paid ads from organic search results. Amazon said it clearly tags ads with a sponsored label in accordance with regulatory guidelines.
A French senator told Reuters that Amazon offered to raise delivery prices for books in France by about $2 if officials agreed to kill a bill aimed at protecting independent bookstores. Amazon currently undercuts rivals by charging just a cent for book deliveries in the country.
What we covered
Online marketplaces including eBay and Amazon are offering smaller online brands local pickup options as a way for them to tap into the click-and-collect boom.
DTC founders are focusing more on affiliate marketing in a bid to gain more exposure and mitigate against online privacy updates.
Even as major brands like Dyson try out virtual reality, experts say the tech is still relatively niche in the U.S.