Amazon Briefing: Amazon's healthcare ambitions have big implications for startups and third-party sellers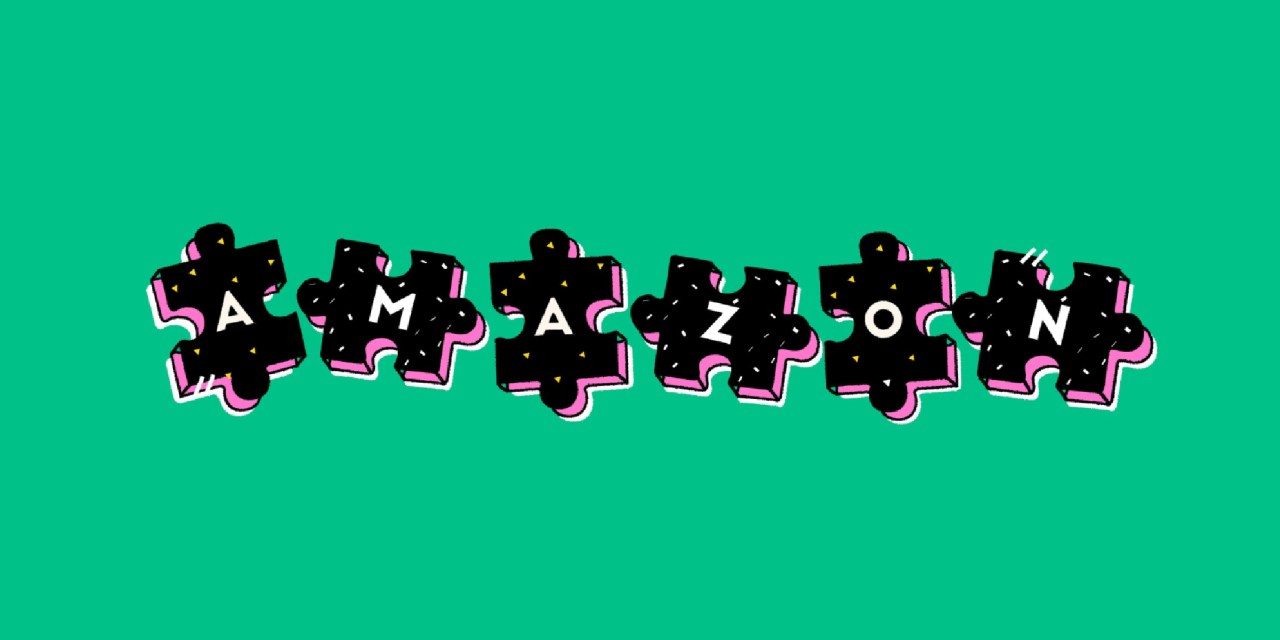 Ivy Liu
This is the latest installment of the Amazon Briefing, a weekly Modern Retail+ column about the ever-changing Amazon ecosystem. More from the series →
This is the latest installment of the Amazon Briefing, a weekly Modern Retail column about the ever-changing Amazon ecosystem. To receive it in your inbox every week, sign up here.
Healthcare startups and third-party marketplace sellers are ambivalent about Amazon's aggressive push into their lucrative sector.
The e-commerce giant has unveiled a slew of consumer-facing healthcare services over the past three years — including a digital pharmacy, a virtual care offering called Amazon Care, a fitness wearable dubbed Halo and a Covid testing kit — as it targets a lucrative market. Those efforts complement the over-the-counter essentials such as vitamins, painkillers and hair regrowth treatments that Amazon sells through its private-label lines.
Amazon's push into healthcare pits it against an assortment of competitors, ranging from startups to pharmacies to retailers like Target and Walmart and even third-party sellers on its marketplace. Naturally, some of those businesses and entrepreneurs are closely monitoring Amazon's investments, and how the e-commerce giant impacts pricing and profit margins as it wades further into their market. This, despite the fact that Amazon isn't yet the dominant pharmacy or virtual care provider in the U.S.
"Healthcare startups that think about [Amazon] seem to be involved in pharmacy delivery and telehealth," said healthtech investor Christina Farr. 
Amazon Pharmacy and Amazon Care appear to be top of mind for the company, according to Farr, a principal at OMERS ventures, the VC arm of the Canadian public pension fund. She says the two offerings share commonalities that could allow it to package them together.
Of the two products, Amazon Care came first in 2019 as a virtual health pilot for its employees and their families in the Seattle region. The company expanded the mobile-app powered telehealth component to other companies and its own workers across the U.S. last summer, later bringing in-person medical visits to Washington, D.C. and Baltimore. Reports have revealed that its enterprise clients include fitness company Precor (which was acquired by Peloton last spring) and Hilton.
In addition, Amazon provides prescription delivery to patients as part of the overarching Care product. The company bolstered that side of its healthcare business by acquiring PillPack in 2018 for almost $1 billion and making it an independently-run part of its Amazon Pharmacy service in November 2020.
"Things now seem to be accelerating at Amazon Care with a goal of eventually becoming a much broader offering," Farr said. "COVID seemed to be a big accelerant that really pulled the company deeper into health."
Telehealth saw a surge in usage during the pandemic as people took to virtual services for their healthcare needs during lockdowns. Despite the economy reopening, some analysts believe that remote care is here to stay. Telehealth visits rose from 5% to 5.5% of U.S. healthcare claims from last summer to October, according to Fair Health's regional data tracker.  Moreover, telemedicine users are expected to make up 38.9% of the U.S. population by 2025 — up from 29.3% in 2021, per an eMarketer forecast.
The uptick in activity resulted in more funding flowing into the sector. In total, health tech drew around $10 billion of U.S. and European venture capital investment in the first three quarters of 2020, compared to $8.8 billion in the same period last year, according to data from Silicon Valley Bank. So-called alternative care providers had a front seat amid the investment boom, with services like telemedicine and mental health platforms accounting for 42% of that funding.
One startup that sits at the intersection of the trends in telehealth and digital prescriptions is Ro. The company has raised $876 million in funding to date, valuing it at $5 billion. Co-founder and CGO Rob Schultz claimed that Amazon will have to devote significant capital if it wants "to offer a convenient and seamless healthtech experience" that spans everything "from purchasing an over-the-counter Covid-19 test to filling a prescription."
He continued: "This requires investing in infrastructure and patient-centric products and services to deliver healthcare to people when and where they want it, which has been our strategy from day one."
Ro started as a telehealth service for men in 2017 before adding treatments for women and issues including smoking cessation and weight loss. It also offers primary care services, including its own pharmacy distribution centers and in-home diagnostic testing. Ro is using its capital to develop its infrastructure, including hiring more providers on staff, boosting its prescription fulfillment footprint and adding more at-home services.
Alongside startups, third-party sellers are also keeping a watchful eye on Amazon's healthcare pursuits. The company's private-label line of nutritional supplements has already prompted sellers in the sector to be more mindful about the types of products they offer, said Lori Fields, a founding partner at Jay Street Partners, an Amazon marketing agency that works with wellness and healthcare brands.
"Amazon has honed in on broad, mainstream types of supplements like vitamins A, B and C at an opening price point," she explained. "To remain competitive, manufacturers we work with are releasing more specialized and higher-end supplements, such as chewable gummy vitamins with natural ingredients."
Amazon has a dedicated "Basic Care" storefront within its platform dedicated to over-the-counter medicines. The company witnessed a 109% surge from 2019 in sales of cold and flu remedies in December as more people shopped online for medicines amid the spread of the Omicron variant, according to data from Profitero. 
Farr believes that Amazon will continue to build out its range of healthcare products and services, in turn providing an uplift for marketplace brands across genetic testing, Covid testing and more. 
"This is just the beginning," Farr said. "I would also expect to see Amazon in a few other areas that seem obvious in the next few years: Behavioral health is one and another is dermatology, given that the company is already involved in primary care."
Why Amazon is growing its physical retail footprint 
Although physical retail represents a drop in the ocean for Amazon, that hasn't stopped it from investing in brick and mortar across multiple categories. 
Most recently, it announced plans to open apparel stores in Southern California, complete with touch screens in fitting rooms and palm recognition at checkout, after previously launching other high-tech concepts including its cashierless Amazon Go convenience stores, 4-Star stores for higher-rated products and a one-off Amazon salon in London featuring an augmented reality styling service. 
In its third quarter, revenue from physical locations totaled $4.26 billion, up 13% year over year. By comparison, online sales were almost $50 billion. So, why does Amazon keep investing in brick and mortar when e-commerce still provides the lion's share of its retail revenue?
Analysts claim the stores help it to achieve multiple goals. For instance, they can serve a key role in fulfillment and processing pickups and returns as Amazon furiously builds out more warehouses to keep up with demand. That way they can help ease its logistics headaches and cut delivery costs if a customer decides to collect in-store. 
"If you can get a small, even a rounding error of consumers in a given area" to ship their products to a 4-Star Store instead of opting for home delivery, "it is a huge financial unlock," Holden Bale, head of commerce at the digital agency Huge previously told Modern Retail. "You treat the physical store almost like it's a mini distribution center, you treat it like a node in the supply chain."
In addition, they can also help to direct in-store shoppers toward its e-commerce marketplace through the use of tech such as QR codes, tablets, online reviews and shelves that surface information when consumers gesture at a product, according to Elaine Kwon, an e-commerce consultant who spent two years working in Amazon's fashion division.
Amazon news to know
Amazon could

raise the price

of Prime in the U.S. this year in keeping with its cadence of past price hikes, according to a research note from

Jefferies analyst Brent Thill

.

Amazon has

doubled

its network of parcel lockers in the U.K. to 5,000 in the past two years to meet demand and reduce strain on its staff.

Amazon bought 6.2 gigawatts of clean energy last year, making it the biggest corporate buyer of renewable power, according to a report from BloombergNEF.
What we've covered
Digital veterinary

startups Dutch and Pawp are looking to take advantage of the growth of pet ownership and telehealth as they expand to more parts of the U.S.

Los-Angeles-based grocer Erewhon has struck an

affiliate retail pact

with subscription wellness startup Seed.

Smaller DTC startups like bedding goods company Buffy and luggage brand State Bags are starting to

pass the price of inflation

on to their customers.