Health care is shaping up to be the next battleground in retail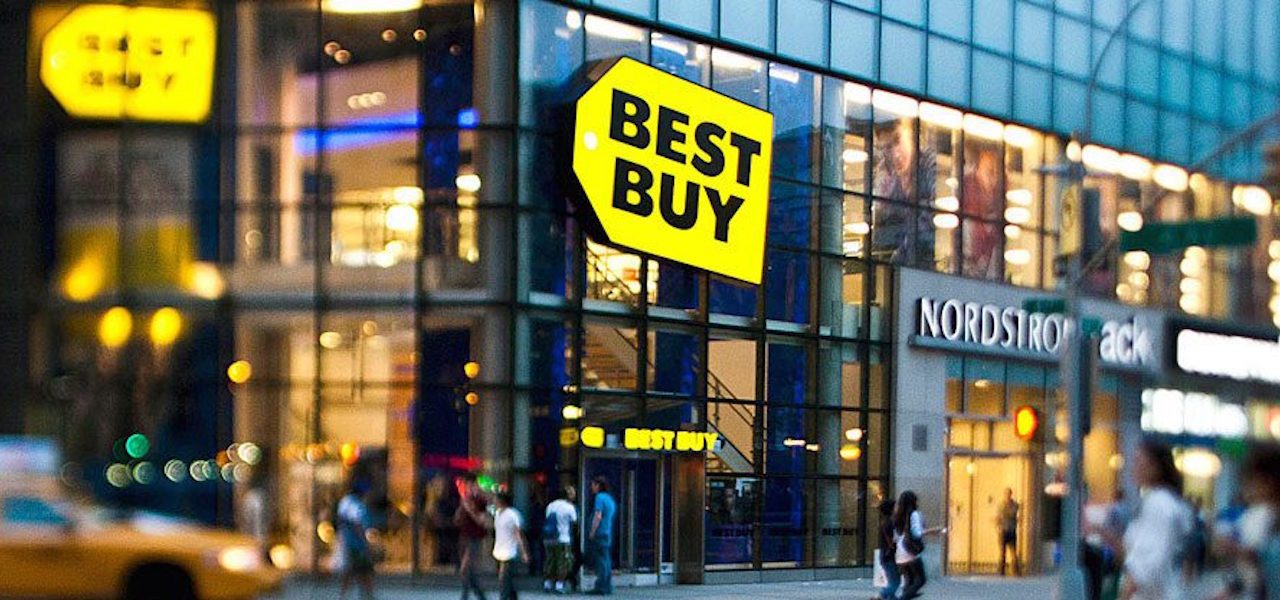 Best Buy
Big-box retailers are starting to make bigger pushes into healthcare to target older shoppers.
This week, Best Buy announced that it hired its first chief medical officer and announced at an investor meeting its plans to ramp up services like remote monitoring of seniors. Last month, Walmart began piloting a new standalone health care clinic in Georgia that offers primary care and mental health services.
Best Buy and Walmart are looking to healthcare to diversify their revenue streams in order to protect their businesses against Amazon. They're also looking for new ways to drive customers in-store, as more Americans do their shopping online.
But they're not alone — other retailers are also increasingly seeing health care as a potentially lucrative future revenue stream. CVS announced plans to remodel many of its stores over the next several years in order to allocate more room for health care products and in-store clinics, while Walgreens is also testing out similar store concepts.
They also may face some competition from Apple, which is increasingly pushing its Apple Watch as a health product and is looking to add more medical and prevention services to the device. And, there's Amazon, which made a big push into the online pharmacy space with the acquisition of PillPack, and online pharmacy in 2018 for $753 million. CNBC also reported this week that the e-commerce giant launched Amazon Care, a virtual clinic for its own employees. Amazon is known for testing concepts like Amazon Go with its own employees first, so this could be a sign that Amazon is looking to get more into the primary care business.
Success in health care for big-box retailers will depend upon how well the products and services they add complement the categories they already play well in, and what consumers already come to them for.
Bryan Gildenberg, an analyst for Kantar Consulting, says that big-box retailers' push into health care also fits with their desires to sell customers more services, not just product.
"If you are going to follow the American wallet, you are going to follow that out of physical product and into services, and health care is one of the largest services that people spend money on," Gildenberg said.
Additionally, the U.S. population gets older — one in five residents in the U.S. will be in retirement age by 2030 — more Americans are going to be spending on products and services to help them deal with the health effects of aging. And, as these Americans are more likely than the generation before them to buy products online and use smartphones, they're proving more receptive to buying health-care related tech care products.
That's the opportunity Best Buy sees. The company said at its investor meeting this week that 1 million customers have signed up for remote health monitoring services through Best Buy. The company hopes to have 5 million customers within the next five years. To assist in these efforts, it's acquired two companies — Great Call, which sells wearables and medical alert devices, and Critical Signal Technologies, which provides a mix of telehealth and in-home care services.
Best Buy is also trying to establish itself as a destination for more than just electronics among younger shoppers, by announcing earlier this year that it was going to start selling fitness equipment like exercise bikes and fitness machines in-store.
"Best Buy has a trusted brand name and good in-store customer service, so it can leverage these assets to stimulate confidence in its health services," said Neil Saunders, managing director for GlobalData Retail, in an email.
Walmart, meanwhile has an established foothold in health care through its pharmacy business. Walmart does not break out in total how many sales come from its pharmacy business. But Gildenberg estimates Walmart's pharmacy network is the "third or fourth largest in the U.S." Additionally, as recently as fiscal year 2016, 11% of Walmart's sales came from health and wellness products.
Gildenberg noted that Walmart may be trying to get in the clinic business itself to lower health care costs for its own employees. But adding more primary care clinics gives Walmart another way to bring people in-store regularly. And the people who come to Walmart for primary care services could become more valuable customers if they then go to Walmart to buy the other products they need to stay healthy.
"Walmart has massive influence on what people eat, which relates to health care. They have a massive influence on what people do for exercise, which relates to health care," Gildenberg said. "They are already a giant part of the health care ecosystem."