Amazon Briefing: Amazon's newest product is customer service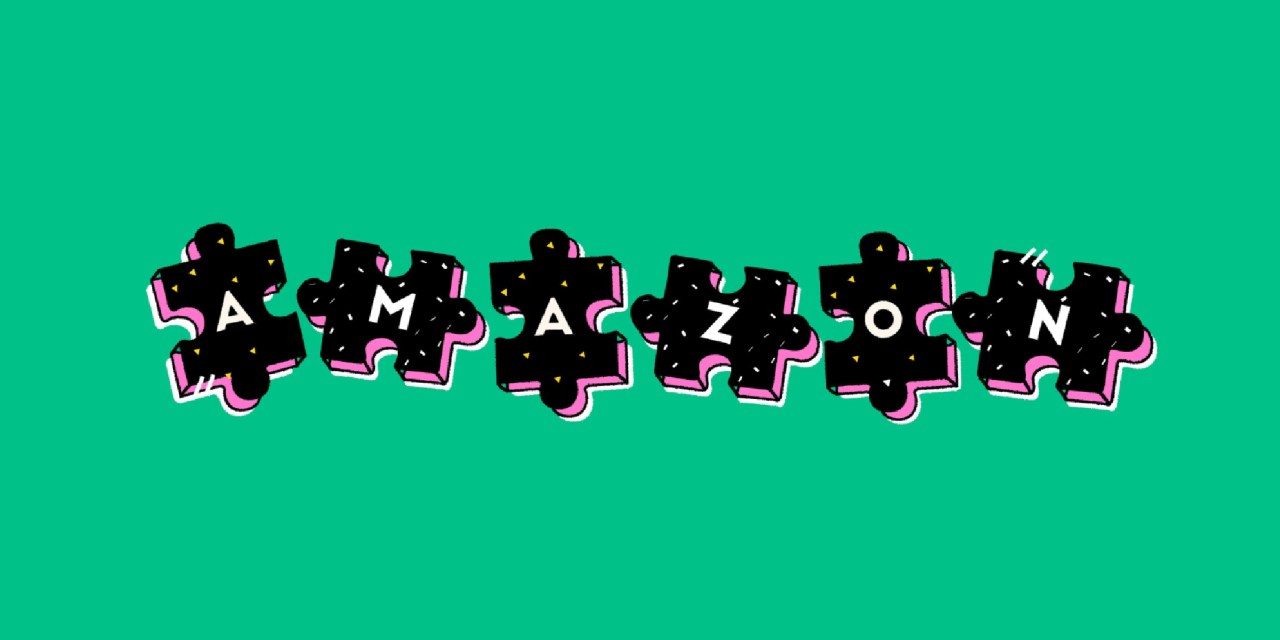 Ivy Liu
This is the latest installment of the Amazon Briefing, a weekly Modern Retail+ column about the ever-changing Amazon ecosystem. More from the series →
This is the latest installment of the Amazon Briefing, a weekly Modern Retail column about the ever-changing Amazon ecosystem. To receive it in your inbox every week, sign up here. 
As the upcoming holiday season strains third-party sellers, Amazon is adding a new pay-to-play service to its repertoire: customer support.
At the end of last month, Amazon announced the rollout of Customer Service by Amazon (CSBA), a program that allows any third-party seller to pay to use Amazon's customer service team to interface with their customers. Customer service was previously bundled into Amazon's own warehousing and fulfillment system, called Fulfillment by Amazon — now, Amazon is spinning it out into a standalone program, so that even sellers who handle their own warehousing and shipping can pay Amazon to take over customer communications. Amazon is touting it as a balm for what is likely to be a difficult holiday season: CSBA, it said in its release, "can help you manage customer service in response to changing demands (for example, during the holiday period)."  
Spinning off Customer Service by Amazon will make Amazon's customer support solution available to a much wider array of sellers. While almost every seller (91%) uses FBA part of the time, 43% opt for self-fulfillment on at least some of their products, and there are signs that those self-fulfillment numbers might tick up by the end of the year. The new customer service offering comes at a moment when Amazon's fulfillment infrastructure is gearing up to be under heavier strain around the holidays. As some sellers opt to take their chances on self-fulfillment, Amazon can still maintain an extra slice of their business through Customer Service by Amazon.
John Ghiorso, founder and CEO of the agency Orca Pacific, framed the customer service offering as being part of a larger wake-up call for Amazon — and the e-commerce industry generally — around the extent to which Amazon can control fulfillment for its own sellers.
Whereas Amazon once believed that eventually every seller who achieves a certain scale would enroll in FBA, "the scale of the e-commerce is potentially becoming so massive that there will have to be a more distributed approach," he said.
While Ghiorso said that "FBA and Amazon fulfillment centers will always make sense at scale" for some products, he said "there are a lot of products that don't fit that mold" — oversize products, for instance, or products like art that aren't easy to duplicate quickly and in large numbers.
For many sellers, Amazon has been dramatically cutting the number of items that they can keep in stock in its warehouses since early August. That is forcing sellers to look into handling their own shipping and warehousing.
Customer Service by Amazon will focus largely on issues that arise during the shipping and return process, not on actual product-related questions. It allows for customer support in multiple languages, which might appeal to people who have a large share of international sales.
It might solve a real need. The major parcel carriers like UPS and FedEx have already warned of coming shipping delays. Scott Price, the international president of UPS, told reporters this week, "I half-jokingly tell people 'Order your Christmas presents now because otherwise on Christmas day, there may just be a picture of something that's not coming until February or March."
Ghiorso said that sellers are already experiencing capacity issues with outside carriers. "I think that type of thing is happening more frequently to more sellers," he said. All that bolsters the case for Amazon to sell customer service solutions to time-strapped sellers.
Still, some sellers have expressed skepticism about the company's foray into selling customer service solutions. On forums about the announcement, sellers also took issue with Amazon's customer service itself. "Amazon has a reputation among sellers as being far too quick to issue refunds or responses that favor the buyer in such FBA cases," one seller told me in an email. "Why extend that tendency to [merchant self-fulfillment] and pay for it to boot?"
There are two ways to read the launch of Amazon's customer service solution: on one hand, Amazon is trying to make it easier for sellers who might be bogged down with shipping and fulfillment issues this season. Ghiorso said, "the more services that Amazon can offer to sellers, the more sellers benefit and ultimately their customers benefit."
But the less charitable take is that Amazon doesn't want sellers who opt for the self-fulfillment route to wean themselves too much off of Amazon's services. "Having Amazon handle customer service is a way in theory to 'cushion the blow' of shifting to [merchant fulfillment]," said the seller, "but like all Amazon programs, they force you to pay for it."
Amazon is a bigger parcel shipper than FedEx
New numbers indicate just how big of a stretch Amazon Logistics, the company's shipping arm, had last year. In 2020, according to a new report from postage tech company Pitney Bowes, Amazon more than doubled the number of packages it shipped through parcel delivery to people's homes (up 127%).
While Amazon Logistics' revenue share of the industry is still relatively low, the volume of parcel packages that Amazon Logistics ships is now up there with the top carriers. In 2020, Amazon Logistics was responsible for 21% of all parcel shipping volume in the U.S., below the share claimed by the USPS (38%) and by UPS (24%) but above FedEx for the first time (16%).
Parcel delivery — which refers to boxes and packages sent to people's homes — is only one segment of what a company like FedEx does. But Amazon's encroachment into that space seems to signal a future in which it laps companies like FedEx in other sectors, too.
Amazon news to know:
What we covered:
Amazon's newest Fresh store has a drive-thru lane attached to it — the latest example of a major grocery store testing drive-thru option to better facilitate grocery pickup orders.
Shopify's third-party app store is supposed to be an open marketplace for developers, but as the company becomes an increasingly active investor in third-party apps, it is raising concerns that the company could tilt the needle toward companies it is backing.
Shopee is one of the largest e-commerce platforms in Southeast Asia — and this year, it is hoping to break into new markets, starting with Poland, India and Argentina.