Amazon Briefing: Faced with piling costs, Amazon third-party sellers are raising prices to stay profitable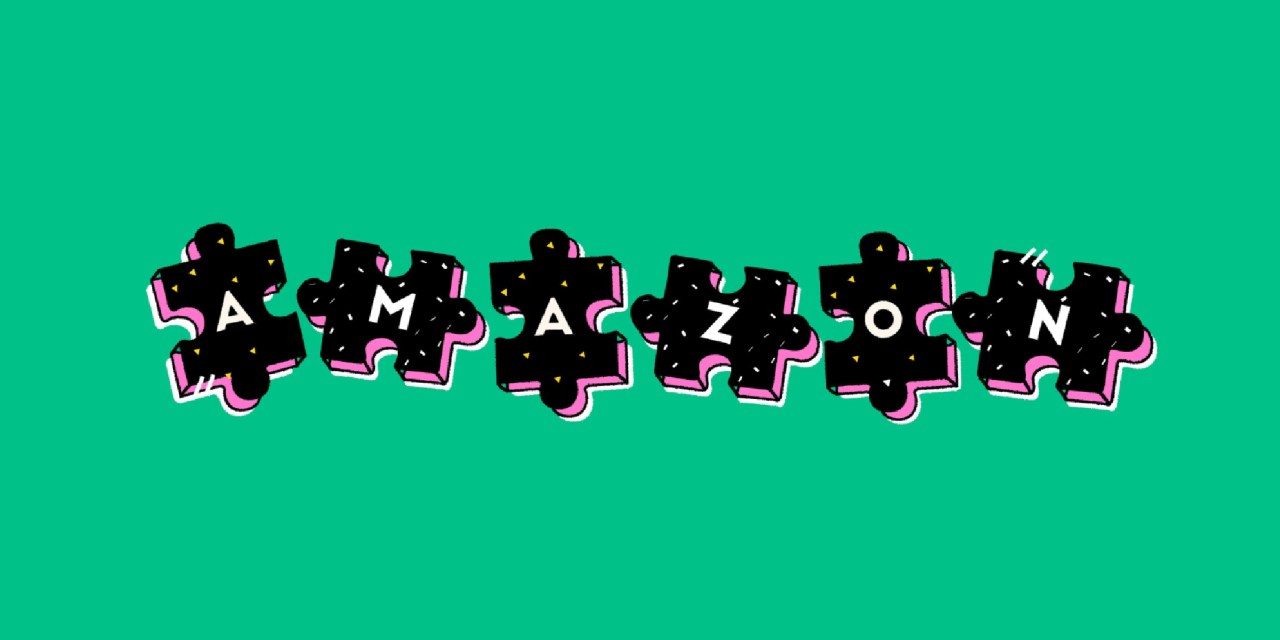 Ivy Liu
This is the latest installment of the Amazon Briefing, a weekly Modern Retail+ column about the ever-changing Amazon ecosystem. More from the series →
This is the latest installment of the Amazon Briefing, a weekly Modern Retail column about the ever-changing Amazon ecosystem. To receive it in your inbox every week, sign up here.
Third-party sellers on Amazon are raising prices to stay in the black during a dynamic trading environment.
Many small to mid-sized businesses are still grappling with supply chain delays induced by the pandemic. While Amazon has eased some of its storage restrictions at its warehouses that hurt sellers during the crucial holiday period, additional headwinds including inflation and increased fulfillment and shipping costs still linger.
Even in these uncertain times, third-party sellers are finding room for growth. According to a new survey from e-commerce selling tool Jungle Scout, 60% of sellers said their profits either increased or stayed the same last year compared to 2020, while 76% have had a profitable start to 2022. 
I spoke to three third-party sellers from categories as disparate as apparel, baby accessories and publishing about how they're adjusting prices to maintain profitability this year. These businesses represent a growing part of Amazon's retail marketplace. The company's net sales from third-party sellers grew 28% year-over-year in 2021 and accounted for 22% percent of the company's $470 billion revenue.
Even Amazon wasn't immune to rising costs, particularly around fulfilment and labor, which caused it to incur an operating loss in its e-commerce business for the first time in a while. Specifically, it lost $206 million in the U.S. and posted $1.63 billion in losses internationally.
With advertising and shipping costs mounting, the sellers I spoke to are cautiously raising the prices of their products. Ivan Ong, co-founder and CEO of KeaBabies, a DTC baby and maternity products brand that generated $30 million in sales last year, has slowly increased the price of goods by 10% to 12.5% since the middle of January. Ong added that he had been forced to implement the hike as a result of rising shipping, raw material and Amazon FBA costs. 
"As a brand, we are being squeezed," he said.
The same concerns are echoed by other sellers. Oren Barnoy said the price of the organic cotton used in his range of Organic Signatures apparel had shot up 30% last year. He is now planning to up the prices of his t-shirts and undergarments, which retail for between $29 to $40, by about $2 to $10 starting from mid-March. Organic Signatures saw $800,000 in sales, mainly from Amazon, in 2021.
For Barnoy and others, raising the prices of products on Amazon is a tricky balancing act. The e-commerce giant can penalize sellers for setting prices that are "significantly higher" than their recent offers on Amazon and elsewhere. These so-called "harmful" practices can result in the removal of a buy box for a listing or even suspension of accounts. The former can also cause sponsored product ads for a listing to be put on pause.
However, with inflation rising 7% in 2021 in the U.S., the largest 12-month gain since June 1982, many sellers feel they have no choice but to risk Amazon's ire and pass some of those costs on to consumers.
Ian Lamont, who owns i30 Media Corp., a publisher of how-to guides on business and tech, is also cautiously evaluating how much to raise prices by. Despite having a supply chain based in the U.S. that insulated him from shipping delays, Lamont said his costs rose due to Amazon advertising and FBA fulfillment costs. Lamont's business posted annual sales in the mid-six-figures last year.
"The retail price of our books is $12 to $13 dollars, so I don't have a huge profit margin," he said. "I am not afraid to raise prices even though they hate that at Amazon."
The cost of operating on Amazon's marketplace has increased partly as a result of rising ad prices. These in turn have ballooned along with the growing amount of sellers on Amazon, some of which (like aggregators) have deeper pockets than smaller businesses and are looking to scale quickly.
In the fourth quarter, CPCs on Amazon increased 14.3% year over year for sponsored product ads and 7.5% for sponsored brands, according to e-commerce software company Pacvue. Meanwhile, return on ad spend was down 6.6% year over year.
This past quarter marked the first time that Amazon broke out revenue for its ad business — a move that indicated its status as a major revenue driver in the vein of Amazon Web Services. At the same time, the costs of Amazon's retail business went up as a result of higher fulfilment and labor expenses. Taken together, the two trends could prompt Amazon to continue to raise ad prices in order to offset other costs.
In addition, Amazon increased its fulfillment fees by an average of 5.2% in January. The company said it added more than 200,000 new third-party sellers in the U.S. last year, up 45% over 2020.
Nevertheless, some businesses are putting new customer acquisitions through ads before profits. 
"We initially thought to decrease ad spend in order to stay profitable," said Barnoy of Organic Signatures. "But first we are going to try and increase because acquiring and retaining more new customers may be the way to go for us."
A brief Q&A with Amazon's director of small business empowerment
As mentioned above, Amazon's cavernous e-commerce marketplace continues to attract third-party sellers, many of which are small- to mid-sized businesses. But, their ability to find customers on a platform that is growing ever more competitive is top of mind for online retail entrepreneurs and companies. 
According to Jungle Scout's recent report, more than half of third-party sellers have major concerns about what they perceive as the rising cost of doing business on Amazon, whether due to increased competition, difficulties sourcing inventory, or keeping up with advertising demands. The study was based on insights from 3,500 Amazon sellers.
To help showcase small businesses, Amazon runs numerous special selling events throughout the year. The best known of these promotional events are Prime Day and Cyber Week, but they also include initiatives around Black History Month, International Women's Month and a storefront dedicated to small brands, among others. 
I spoke to Amazon's director of small business empowerment Keri Cusick about how the company spotlights third-party sellers during these promotional events – and the impact they have had on businesses across the country.
This interview has been condensed for clarity. The full version of the interview will be posted on Modern Retail shortly.
How many special events for sellers does Amazon hold every year?
Amazon holds a number of special events around Black History Month, Women's History Month/International Women's Day, Prime Day, and the holiday season during which we highlight small businesses selling in Amazon's store.
We also showcase small businesses throughout the year in our Support Small storefront, where customers can browse products in categories like home and kitchen, jewelry, toys and games, clothing, pet supplies, and more. 
Customers can also browse the Support Small storefront to discover local small businesses by region and dive deeper into the stories of brands that are Black-owned, woman-owned, veteran-owned and family-owned.
In fact, we spent more than $100 million to help small and medium-sized businesses reach more customers during Prime Day and throughout the holiday season last year.
How does Amazon find sellers to work with on these events?
Amazon has a number of programs designed to help small businesses increase exposure, connect with new customers, as well as gain access to financial support, strategic business guidance and mentorship and marketing and promotional support. 
For example, Amazon Launchpad is specifically designed with startups in mind and to help drive brand awareness. In addition, Amazon Handmade features artisans from over 80 countries that are creating and selling handcrafted goods including home decor, jewelry, accessories, gifts, and more. Finally, Amazon's Black Business Accelerator is a $150 million commitment to help build sustainable diversity and provide growth opportunities for Black-owned businesses. 
Amazon news to know
Amazon has filed

lawsuits

against companies that run fake review farms that can include millions of bogus customer reviews designed to give products a competitive edge on online marketplaces. The lawsuits aim to shut down two so-called fake review brokers, AppSally and Rebatest, whose members posted content on Amazon, eBay, Walmart, and Etsy.

Amazon has reached a settlement with Visa to accept its cards across its global services,

Bloomberg

reports. As part of the agreement, Amazon

will no longer charge customers who use Visa cards on its site in Singapore and Australia an extra fee, and won't turn off Visa credit cards from amazon.co.uk.

After its breakthrough success as a video game developer with

New World

, Amazon Games has

another hit

on its hands, this time as a publisher of South Korean massive multiplayer role playing game Lost Ark.
What we've covered
As the food delivery space matures, some providers including Walmart are beginning to take

plastic packaging reduction

into their own hands through reusable bags and recycled packaging materials.

Subscription box

pioneers like Stitch Fix, Birchbox and Bark are trying out new mixed business models that also encompass direct selling and try-before-you-buy schemes.

With players as young as nine years old and under on Roblox, some brands are taking a more

cautious approach

to their marketing efforts on the gaming platform so as not to fall foul of regulators.