Amazon Briefing: Forum Brands co-founder says the aggregator space still in 'early innings'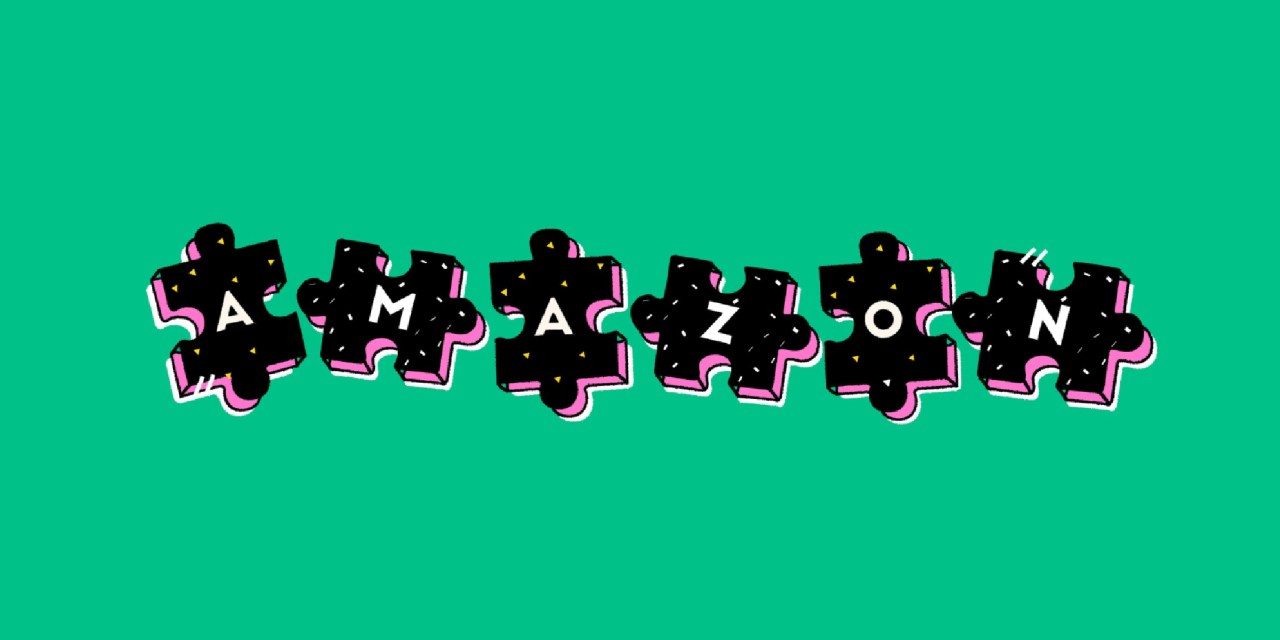 Ivy Liu
This is the latest installment of the Amazon Briefing, a weekly Modern Retail+ column about the ever-changing Amazon ecosystem. More from the series →
This is the latest installment of the Amazon Briefing, a weekly Modern Retail column about the ever-changing Amazon ecosystem. To receive it in your inbox every week, sign up here.
As the Amazon aggregator industry gets more crowded, holding companies are looking for new ways to differentiate themselves.
Funding for Amazon aggregators has ballooned to $12 billion last year compared to just $1 billion in 2020, according to Marketplace Pulse data in December. The top five aggregators — which include Thrasio, Berlin Brands Group, Perch, Heyday and SellerX — accounted for 55% of the total capital raised, the report indicates.
One of these companies, Forum brands, says it has a two-phase action plan to stand out from the rest of the Amazon aggregator space. The first is to acquire a small business with high potential and identify ways to scale them. The second phase involves potentially expanding to international markets or other marketplaces in order to meet customers where they are. But it remains to be seen whether this strategy will be enough to stay ahead of the competition.  
"To us, the market opportunity was ripe for disruption," said Brenton Howland, Forum Brands co-founder and co-CEO. It "presented an opportunity for somebody to come in and adopt a holding company model but do it in a way that is very much focused on quality, not quantity."
As the race to acquire the best Amazon brands has intensified, other e-commerce aggregators have run into problems. Thrasio put its SPAC deal on hold last fall to reportedly resolve issues with its financial audits, and after top executives left the company.
While each Amazon holding company has its own roadmap for success, Forum Brands primarily focuses on acquiring brands within six categories: family, home and kitchen, sports and outdoor, patio and garden, health and personal care, and pets. Howland said the company prefers to stick to these six categories rather than take a broader approach to brand acquisition. To date, Forum Brands has raised about $30 million in equity and $100 million in debt funding. 
Forum Brands declined to disclose its revenue and the number of brands in its portfolio but said it has "depth" with multiple brands in all six of its categories. Some of the brands the company has acquired include pet products retailer Bonza and eco-friendly baby products firm Simka Rose.
We spoke with Howland about how Forum Brands approaches brand acquisition and how it plans to stand out in an increasingly crowded marketplace. This interview has been edited for clarity and length.
What are some of the goals Forum Brands hopes to achieve this year?
We've got aspirations to double our employee base. So there are [91 employees in total] right now, which is up from five in December of 2020.
To us now, as we look to 2022, it's about diversification. So expanding off Amazon and not just being an exclusive seller through that marketplace, but thinking broadly about other marketplace partnerships… where it makes sense within our portfolio, wholesale partnerships that we've been cultivating over the last year.
What characteristics do you look for when acquiring certain brands?
We've got four pillars of acquisition criteria at Forum that have shaped how we've thought about our category strategy, our portfolio strategy, and ultimately, how we operate after the fact. Those four pillars consist of high-quality financial performance, stability and simplicity from an operating model standpoint. The potential for category leadership is three, and clear operating opportunity is four.
How do you seek to grow businesses after you've acquired them?
One is our day zero playbook; I think about it as the first six to 12 months. So really around accelerating the core, which are things like allocating best practices around what it takes to build an e-commerce business. [This includes] outstanding marketing collateral, copy content that resonates with consumers that stand out versus other options on the digital shelf, thinking through how to optimize performance marketing.
Day one to us, means expanding our core — so, accelerating things like new product development launch, expanding into new international markets, expanding into other marketplaces, thinking through how to take a brand and really elevate it in a way that speaks to a broader mass-market set of consumers or different archetypes within a particular niche. These are longer-term investments that we'll start soon as we acquire a business but [they] typically take a little bit longer to come to fruition. 
Has the Amazon aggregator industry changed at all as more players appear?
It's changed a little bit in the sense that it has matured. I think sellers, in particular, are much better educated on the options that exist in front of them in terms of exiting their businesses, generating liquidity and really getting paid for the foundational value that they've built — which I think is a great thing.
When we first started talking to sellers back in 2020, a lot of folks were surprised at the ability to sell their business, that somebody was out there with lots of capital that they were dedicating to this market.
The reality from a competitive standpoint is that this is such a vast ecosystem. There are tens of thousands of sellers who have really meaningfully sized businesses just on Amazon alone. 
We're in such early innings still. But I think in terms of education and just awareness of what's going on in the space, it's changed really for the better.
Digital retail media is getting more serious
Last week, we touched a bit on Amazon's retail media ambitions. Today, we see competitors raising the stakes.
Instacart announced this week a new beefed up platform to give more control to retail partners. One of the more interesting parts of the announcement was called "Carrot Ads." According to the press release, it "opens up new digital revenue streams for retailers by bringing the best of Instacart advertising – including the company's industry-leading technology, products, engineering and sales talent, and data insights – to retailers' owned and operated e-commerce sites."
According to Adam Epstein, co-president of Perpetua, such an offering would take direct aim at advertising companies like Criteo and Citrus. "A unified offering that would be retail aware — with advertising triggered against inventory — could be a key differentiator," he said.
Indeed, such a tool would make it easier for grocery retailers to sell advertising on its own website. In some ways, it's the reverse of what Amazon is building out with its in-store retail media advertising offerings. However, Instacart's ad offerings still aren't competing with Amazon just yet. Instacart, said Epstein, "has a very tenuous relationship with its retail partners. The more it can add software to add value to [these partners], the deeper those partnerships will go."
Conversely, Amazon's advertising programs have different ambitions. For Instacart, it's about offering better services to keep retailers wanting to use its various services. Amazon's pitch is slightly different. "I think the jury is out as for whether or not Amazon wants to do [what Instacart is offering] for that many retailers," said Epstein. Instead, its advertising focus is on "owning the commerce stack across in-store retail and e-commerce." – Cale Guthrie Weissman
Amazon news to know
Seattle Pride has cut ties with Amazon, citing donations to anti-LGBTQ politicians, among other things. The e-commerce giant was hoping to sponsor the LGBTQ nonprofit group, but allegedly asked the organization to rename its annual march the "Seattle Pride Parade Presented by Amazon."
The New York Times has a look into how Amazon is trying to get its warehouse workers to resist unionizing. This comes as two different warehouses are in the midst of such a vote.
Amazon unveiled a new suite of products and services aimed at gaming. Called AWS for Games, it offers specific back-end products for the ever-growing gaming industry.
What we've covered
Shopify just launched a new link-in-bio tool called Linkpop that takes direct aim at other similar standalone services.
EBay's next big area of focus is luxury. One of its general managers spoke to Modern Retail about the resale marketplace's big plans in that area.
Modern Retail unveiled a new editorial package that chronicles all the big changes companies have made due to supply chain woes. You can find the entire series.