Amazon Briefing: How Amazon is going to war with beauty giants like Ulta and Sephora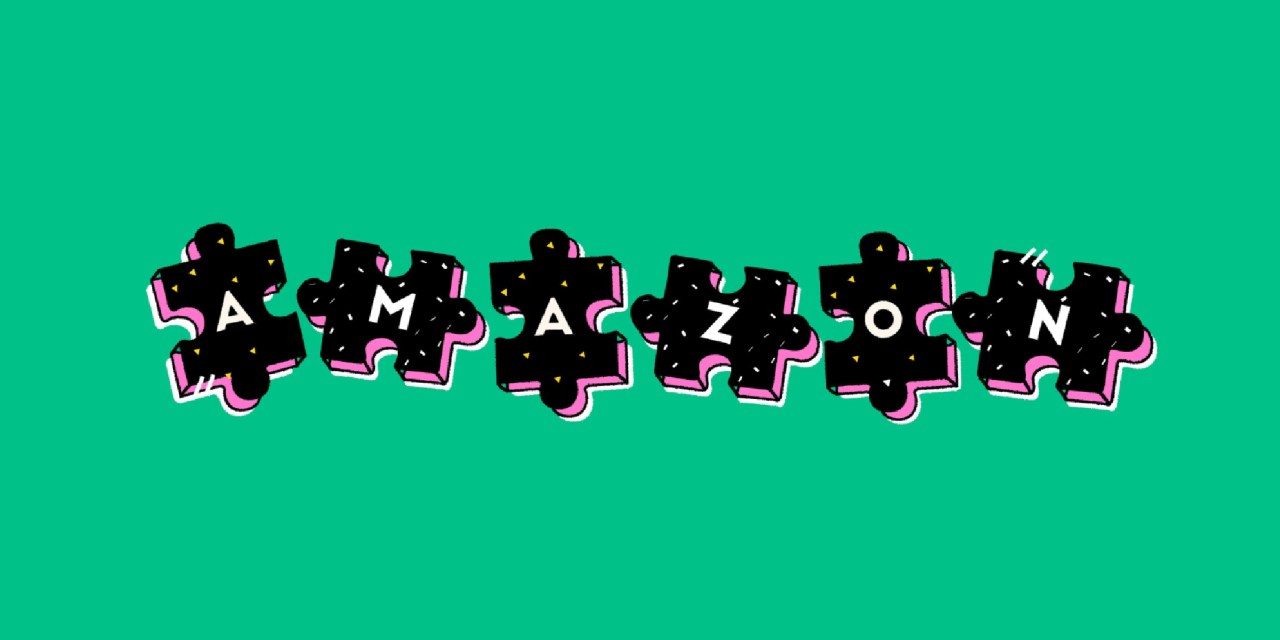 Ivy Liu
This is the latest installment of the Amazon Briefing, a weekly Modern Retail+ column about the ever-changing Amazon ecosystem. More from the series →
This is the latest installment of the Amazon Briefing, a weekly Modern Retail column about the ever-changing Amazon ecosystem. To receive it in your inbox every week, sign up here.
Beauty brands are striking deals with Amazon to curb unauthorized reselling of their products on its marketplace, and gain access to lucrative promotional and marketing benefits. For Amazon, it's a way to better compete with retail giants like Ulta and Sephora.
Acne treatment specialist Peace Out and cosmetics and skincare company Alleyoop have both joined the e-commerce giant's "premium" and "indie" beauty programs, respectively, in the past year. By signing up, the brands gain entry into a gated section on Amazon's platform free from third-party resellers, and with additional perks such as early notice and access to upcoming promotions and revenue-boosting placement on curated beauty pages.
In return, Amazon gets to add more choice to its bulging beauty range in a bid to match the wider selection of products offered by specialists like Sephora and Ulta Beauty. The company launched its premium beauty program in 2013 in an attempt to establish ties with the type of brands you'd typically find at those dominant beauty retailers. An indie beauty category aimed at emerging brands followed in 2018. 
The programs have helped Amazon to make significant inroads into the category. Beauty sales on Amazon jumped 13% year-over-year between January to the end of November, 2021, according to data from Profitero. In 2020, the increase was even more pronounced, with a 56% surge in sales compared to 2019.
But, the programs and their perks aren't open to just anyone. 
To qualify for the premium category, a brand must already have distribution deals with dedicated beauty retailers, according to Rina Yashayeva, vp of marketplace strategy at the agency Stella Rising (who helped launch the program while working as a manager at Amazon beauty). Those with mass retail distribution at big boxes and drug stores are automatically barred from the program, she said in an interview. 
That still leaves a massive pool of brands for Amazon to target. LVMH-owned Sephora claims to stock 250 brands. The indie program, meanwhile, is open to smaller brands that are at least 50% independently-owned, said Yashayeva.
"It's less about the price point and more about premium distribution," she noted. "Amazon admits they are not a selection or price leader. Its strategy is focused on achieving selection parity with Sephora and Ulta."
That's where Peace Out skincare comes in. The company, whose acne patches and anti-aging creams were initially exclusively available on Sephora, launched on Amazon this month as a premium beauty partner. As part of the agreement, Peace Out will sell the majority of its 23-product skincare range on Amazon through Prime, barring two items (its Acne Dot Jumbo and Retinol Face Stick) that will remain Sephora exclusives.
"Sephora is our largest retail partner through 2022," JP McCary, CCO at Peace Out Skincare said in an interview. "We had triple-digit sales growth at Sephora last year, so it was only right to give it exclusivity around those SKUs."
Looking ahead, Peace Out is planning to launch exclusives on Amazon from 2023 onwards, McCary added.
Alongside the commercial opportunities, Peace Out says it was drawn to Amazon's luxury beauty category as a way to combat resellers. Due to the open nature of its marketplace, brands are wary of others selling their products on Amazon without permission as it can lead to pricing erosion across other wholesale retail channels. Those who already sell on Amazon also fear losing the prized "buy box" to a reseller as the quick purchasing function generates the majority of sales for an online listing.
Working with its agency partner SuperOrdinary — which specializes in premium beauty — Peace Out identified 75 unauthorized resellers of its products on Amazon. McCary said that being part of the premium beauty program meant it benefited from "better reporting" from Amazon.
It also found an uptick in reselling activity on the platform that coincided with its own promotional efforts including sales at its retail partners and on its own site. Peace Out is currently notifying the accounts in question to stop offering its products due to its inclusion in the premium category. McCary said the company will take legal action against third-party resellers if necessary.
"Seventy-five resellers is a large number for a single brand," he noted. "Our ultimate goal is to own the buy box 95%-98% of the time."
Alongside its premium program, Amazon also offers a range of first-year benefits to merchants in its indie beauty designation, according to David Manshoory, co-founder and COO of DTC make-up and skincare brand Alleyoop. 
The e-commerce giant courted the emerging beauty company for two years before it finally caved and joined the platform in the second quarter of last year. Amazon then supported its transition through a main point of contact, and offered support and promotional opportunities that weren't available to other sellers. For instance, Amazon has featured Alleyoop's products on its beauty page several times and on its list of top holiday gift items. The perks have had a direct impact on revenue — Manshoory said that daily sales of a specific SKU will double or triple if it gets listed on the main beauty page. 
"They give you access to marketing opportunities others don't have," he explained. "That's meant to be the incentive or motivation for brands to join."
Despite Amazon's success in beauty, for many brands there is still a "stigma" attached to selling on the platform, Yashayeva said. But that broader hesitancy diminishes every time it adds a new premium or high-profile mass market brand to its line-up, she added. During her almost three-year stint at Amazon, Yashayeva helped to onboard major names like L'Oréal, its subsidiary Garnier and cosmetics brand Maybelline. More recently, Amazon has inked deals with celebrities like Lady Gaga and Jennifer Lopez to stock their beauty ranges.
"There are still holdouts that aren't on Amazon, like Shiseido, Estée Lauder and LVMH," Yashayeva said. "Nevertheless, I don't see Amazon's growth in beauty slowing down." 
Heyday says it's crunch time for Amazon aggregators
This year will determine the winners and losers in the hotly contested Amazon aggregator space, according to Heyday CEO and founder Sebastian Rymarz. And its most recent earnings showcase the shifting dynamics. 
Since its launch 18 months ago, the consumer goods company has moved quickly to acquire about 20 brands in categories including functional home, sports and outdoor, and personal care. Along the way, it also doubled its headcount to 230 employees, raised $800 million in capital with a $1 billion valuation and generated $200 million in run-rate revenue last year.
The aggregator sector was flooded with $12 billion in equity and debt investment in 2021 from VCs, entrepreneurs and investment banks amid a boom in e-commerce sales. Now, those investors are expecting roll-up players like Heyday — which acquire third-party brands on Amazon to supercharge their sales using in-house data — to scale rapidly in the coming months, Rymarz said.
"The euphoria and early capital has played out," he said in an interview. "We're now in a make it or break it year for the space."
With estimates suggesting there are 100 aggregators globally, the sector is getting cramped. At the same time, competition on Amazon is increasing as reflected in the mammoth growth of its $31 billion yearly advertising business, according to Rymarz. By contrast, Amazon's online stores sales dropped by 1% year-over-year to over $66 billion, during its fiscal fourth quarter. Revenue from third party seller services (including FBA fees) was up 11% to over $30 billion during the same period, though growth slowed drastically from 54% in the fourth quarter of 2020 as small to mid-sized businesses struggled with supply chain issues.
"Who do you think is paying for all those ads?" Rymarz said.  "That's generated by third-party sellers. That tells you this ecosystem is getting more competitive." 
Aggregators are relying on various strategies to help gain a competitive edge. Bigger players like Thrasio are launching in international markets like Japan and India and taking their U.S. brands with them. While Goja, a 13-year-old veteran, is focusing purely on North America. For its part, Heyday is trying to turn Amazon-native products into household brands through DTC investments and wholesale pacts with big boxes and drug stores. The company already has a deal with CVS and is launching a brand into 1,400 Target locations this June. It is also focusing on B-to-B sales by selling select products to school districts. 
With backers itching to see a return on their investment, this will be the year that aggregators' strategies are put to the test, Rymarz said, adding that the typical game plan won't work.
"Raising some money, buying some brands and streamlining their marketing and operations isn't enough," he exclaimed. "That is a losing formula."
Amazon news to know
After Amazon posted over $31 billion in yearly ad revenue in its fourth quarter,

WARC

claims it is among the top digital ad giants along with Facebook and Google; together the trio accounts for 46% of all advertising spend.

Amazon is

reportedly

mulling a bid for struggling fitness company Peloton after its valuation dipped from $50 billion to less than $8 billion last week, the FT reports.

Amazon is more than

doubling

its maximum annual base pay for U.S. white collar workers to $350,000 from $160,000 previously, according to CNN.
What we've covered
With Amazon soon ramping up the price of Prime by 17% to $139 in the U.S., some analysts believe the increase could be

less palatable

to customers than past hikes.

Traditional mall-based retailers Gap and Abercrombie are

TikTok famous

thanks to teens unearthing long-forgotten fashion trends from the 2000s.

Though they primarily derive their revenue online, luxury resale companies The RealReal and Rebag are doubling down on

brick and mortar stores

to attract new sellers and generate higher average order values.