Amazon Briefing: Interest in Amazon services and agencies is reaching fever pitch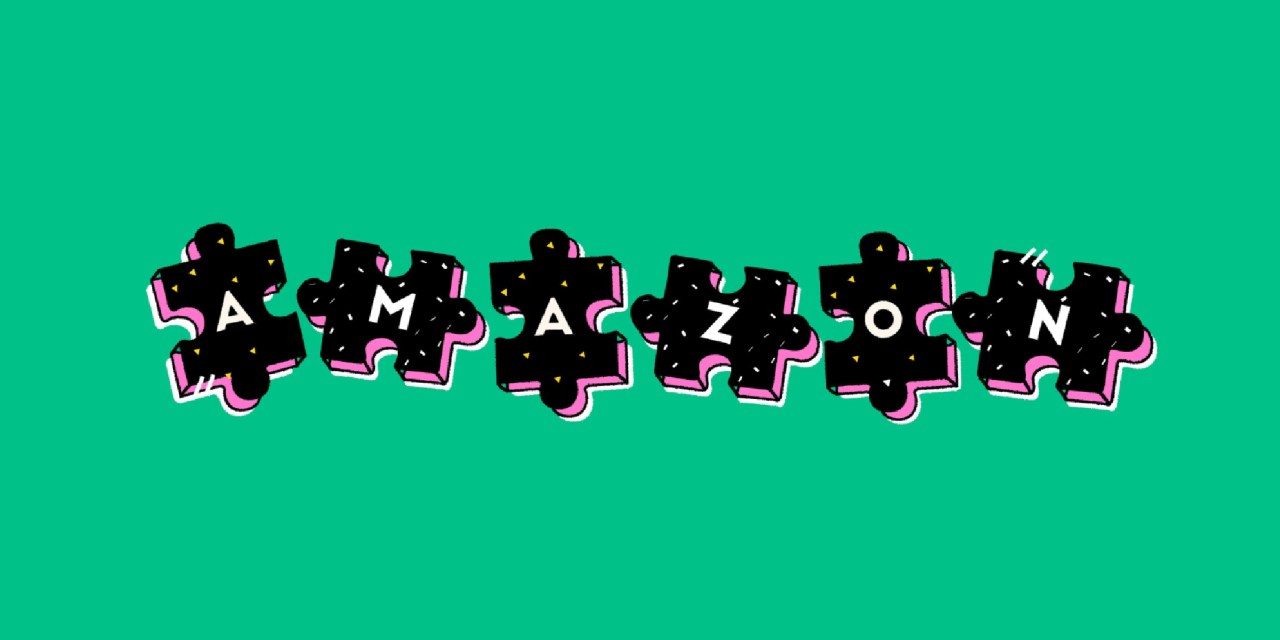 Ivy Liu
This is the latest installment of the Amazon Briefing, a weekly Modern Retail+ column about the ever-changing Amazon ecosystem. More from the series →
This is the latest installment of the Amazon Briefing, a weekly Modern Retail column about the ever-changing Amazon ecosystem. To receive it in your inbox every week, sign up here.
Amazon vendors and services are becoming an increasingly popular area for mergers and acquisitions.
The most recent example is Bobsled Marketing, which announced earlier this week that it was being scooped up by Acadia. Bobsled Marketing is a predominately Amazon-focused agency with about 50 employees that works with around 110 mid-sized brands.
The move is emblematic of a growing mad dash for e-commerce agencies to bolster their Amazon offerings, as well as an industry-wide realization that marketplace services is becoming a must-have for brands of all sizes. The world of Amazon and third-party marketplaces is becoming a more popular area for acquisitions, thanks to aggregators raising tens of millions of dollars in venture capital and retailers like Walmart, Target, Instacart and GoPuff increasingly building out their own retail media businesses.
According to Kiri Master, founder and CEO of Bobsled, over the last year-plus she's received more and more interest from potential acquirers. "It's very flattering when you have people reaching out," she said. While she wouldn't disclose details of the acquisition, Masters did say that Bobsled's revenue grew 70% between 2020 and 2021.
As Jared Belsky, CEO and co-founder of Acadia described it, there's a growing need for more holistic services — especially for the growing number of e-commerce platforms that have retail media arms. "A lot of this industry wrongly approaches Amazon and Instacart and Walmart as just another advertising tool," he said. But success on those platforms requires more work — especially as they become more popular and complex. "There's curation of reviews, curation of a beautiful storefront, understanding inventory," said Belsky.
"There's just so much complexity coming down the pipe when they look at retail media," added Masters.
Retailers and e-commerce platforms are increasingly building out their own advertising businesses — and it's becoming a more desired offering for e-commerce services companies. This has specifically been a focus at Bobsled, which now offers services for Walmart, Target and Instacart. According to Masters, 10% of Bobsled's clients currently pay for the business's Instacart advertising services (which it launched in 2020) and 7% use the Walmart offerings.
Agencies scooping up other agencies for expertise is certainly not a new phenomenon. Juozas Kaziukėnas, founder and CEO of Marketplace Pulse, pointed to WPP's 2017 acquisition of Marketplace Ignition. "That was probably one of the first ones," he said, "since then, you saw many acquisitions in the space." Other notable acquisitions include the e-commerce services company Assembly scooping up Amazon merchant software maker Helium 10 in 2020, as well as Tinuiti's 2021 purchase of Ortega Group. 
What's changed — or accelerated — of late is that Amazon services are becoming more amenable to  more brands in more categories. "Amazon keeps getting bigger," said Kaziukėnas. "More and more brands have to have some kind of strategy for Amazon."
Look only at recent earnings to get a sense for the growing complexity — and the booming business opportunity beyond just marketplace sales. Amazon's 2021 revenue grew 22% year-over- year to $469.8 billion. And Amazon revealed that its advertising business specifically brought in $31 billion that year. "I'm excited to continue innovating in areas like sponsored ads, streaming video, and measurement," Brian Olsavsky, Amazon's CFO, said at the earnings call.
A recent year in review post from Marketplace Pulse showcased the growth of ancillary services offered by e-commerce platforms, like Shopify's move into the marketplace space and Amazon's growing advertising and marketing business. Amazon's cost-per-click hit $1.33 last year, up 43% the previous year, and ad units increasingly overshadowed areas of the website that were once relegated to organic search and discovery. As these ancillary services grow, so too is the demand for agencies who can help brands navigate advertising on these platforms.
Meanwhile, there's a growing talent crunch amid this growth. Amazon aggregators, for example, have raised over $10 billion since 2020 alone, acquired dozens of brands and are hiring talent in the hopes of better gaming the platform. Leaders like Thrasio and Goja have announced big fundraises over the last year (some over $1 billion), as well as lofty plans to acquire Amazon brands and build out e-commerce technology services. "It's absolutely insane because the aggregators are writing blanks checks to anyone who has a scrap of experience," said Masters. "We're all trying to hire the same people."
With that, agencies trying to boost their marketplace offerings are increasingly realizing they need to act. But, as Kaziukėnas explained, with Amazon — as well as growing marketplaces as a whole — the skillsets are more disparate and dynamic. "There's a lot of segmentation and isolated tools that are successful on their own," he said. But, "there's no clear market leaders."
The opportunity, then, is likely for e-commerce services companies to try and built out a better portfolio of services via acquisitions. "Our clients are desperate — at a fever pitch — for help in retail," said Belsky.
Whole Foods gets the Amazon tech treatment
Whole Foods is slowly becoming a bonafide Amazon store. This week, the e-commerce giant announced that one of its Whole Foods stores is now equipped with Just Walk Out technology.
This is noteworthy for a few reasons. For one, it shows that Amazon is finally investing into the grocery chain it acquired nearly five years ago. What's more, it shows that Amazon is using its retail technology in more contexts than just its own branded stores.
"I see this as the next level," said Rachel Binder, a managing analyst at CB Insights. Before Amazon used its cashierless technology in stores it built from the ground up. "To me, it signals [Amazon saying] let's scale our model and get on the pure grocery side."
The question remains whether this will be solely for Amazon-owned grocery stores or become another service the company provides. In 2020, the company had grand plans to lease out its tech, but few updates have been made aside from a partnership with Hudson News.
According to Binder, even with the Whole Foods deployment, these developments seem to be more about marketing itself as a brand — and not as a service provider. "I always viewed it as a point of differentiation," said Binder. "It signals its focus on grocery."
Amazon news to know
Amazon is closing up its brick and mortar bookshops, pop-ups as well as its "4-star" stores in a drastic shift in its physical retail strategy. According to Reuters, in total 68 locations will close.
Amazon is automatically deactivating some Ukraine-based sellers accounts, reports Business Insider. According to a document sent to these sellers, the e-commerce giant is making the sellers' accounts dormant as a way for them to avoid unnecessary penalties while they dealing with the ongoing war.
Masks will no longer be a requirement at Amazon warehouses, according to a document leaked to CNBC. The company, however, said that workers who prefer to can still wear masks on the job.
What we've covered
B8ta, the experiential store that touted its "retail-as-a-service" offering, has closed its U.S. operations. According to its co-founder and CEO, disputes with landlords along with dwindling foot traffic led to the closures.
Food52 is trying to become a home goods empire. The company, best known as a food media website, has increased its offerings and products it sells via recent acquisitions — and has big plans for the year to come.
Speaking of home goods, e-commerce website Overstock says its new strategy focuses on home and decor. According to its most recent earnings report, 94% of its sales were in the home goods space — and it wants to grow that even more.